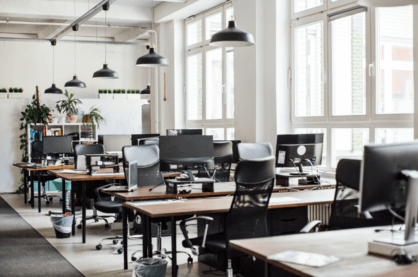 15Five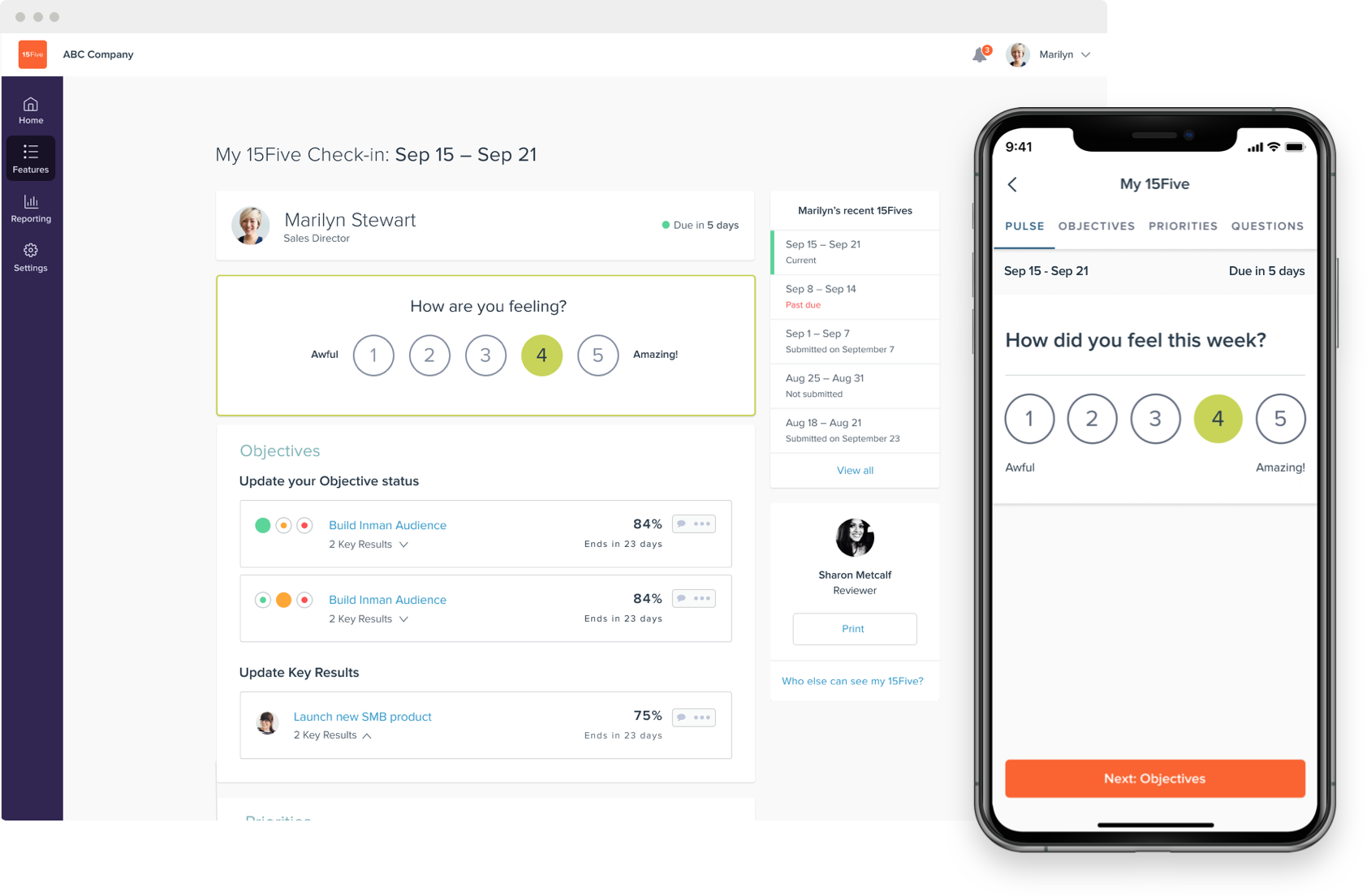 Weekly Check-Ins and 1-on-1s
The 15Five Weekly Check-in is a lightweight practice that improves organizational health by replacing traditional status reports, email chains, and spreadsheets with a handful of questions that solicit feedback and start vital conversations. Managers get a sense of team morale and can quickly realign employees with company goals.
While reviewing an employee's 15Five, managers can quickly add talking points to the upcoming 1-on-1 agenda, making their face time more effective and focused on solutions. Managers can coach employees through their most pressing challenges and improve performance in real time, by easily creating action items based on what is discussed during each one-on-one meeting.
OKRs
15Five helps structure the performance management process without slowing managers or teams down. Create individual, department, collaborative, and company-wide Objectives and Key Results (OKR). While completing their Check-in, employees indicate the status of the objective (on track, at risk, or behind) and update their progress on key results; they can use our Jira Cloud integration to automate this.
The Best-Self Review®
Within the weekly Check-in, employees and managers can easily note wins and challenges, and progress on key objectives. For a well-rounded view of a person's impact, employees can nominate co-workers for a peer review and give feedback about their manager's performance.
All of these details are then aggregated in 15Five providing a streamlined, evidence-based performance review. This science-backed 360° review empowers people to develop their unique strengths and inspires high-performance year-round.
The Best-Self Review can all be easily managed and tracked from one beautifully designed dashboard. HR can view company-wide progress, send reminders, and drill-down into every performance review. Managers and employees can see their progress and also nudge someone to complete their review on time.
High Fives (Employee Recognition)
Who doesn't love a pat on the back (or the palm) from a manager or colleague? With the "High Five" employee recognition feature, employees can simply and quickly @mention a colleague and share why that person earned their praise over the past week. Instant peer recognition improves team communication while boosting morale.
Remote workers often lose out on the recognition in the workplace that naturally occurs when in-office employees interact on a daily basis. Build a more collaborative culture across teams with employee appreciation that helps keep remote employees motivated, engaged, and happy. For even greater visibility, integrate High Fives into a Slack channel!