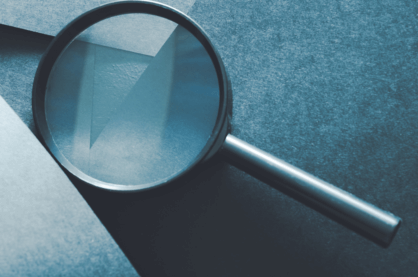 Accurate Background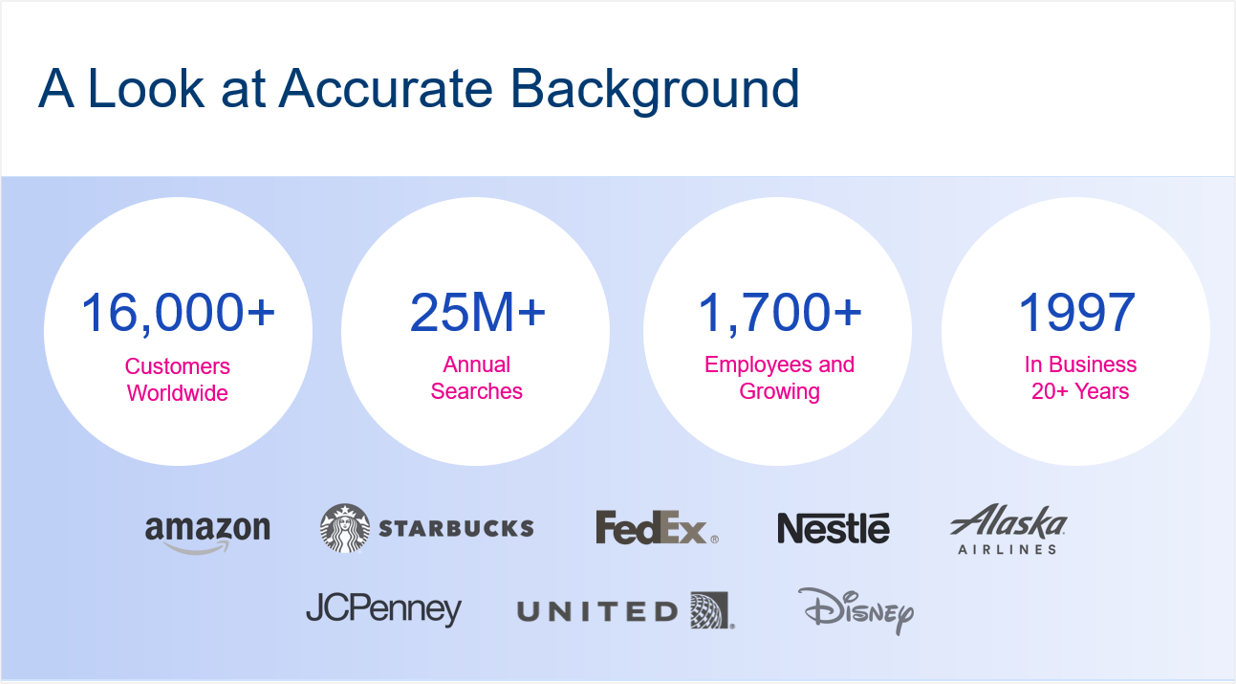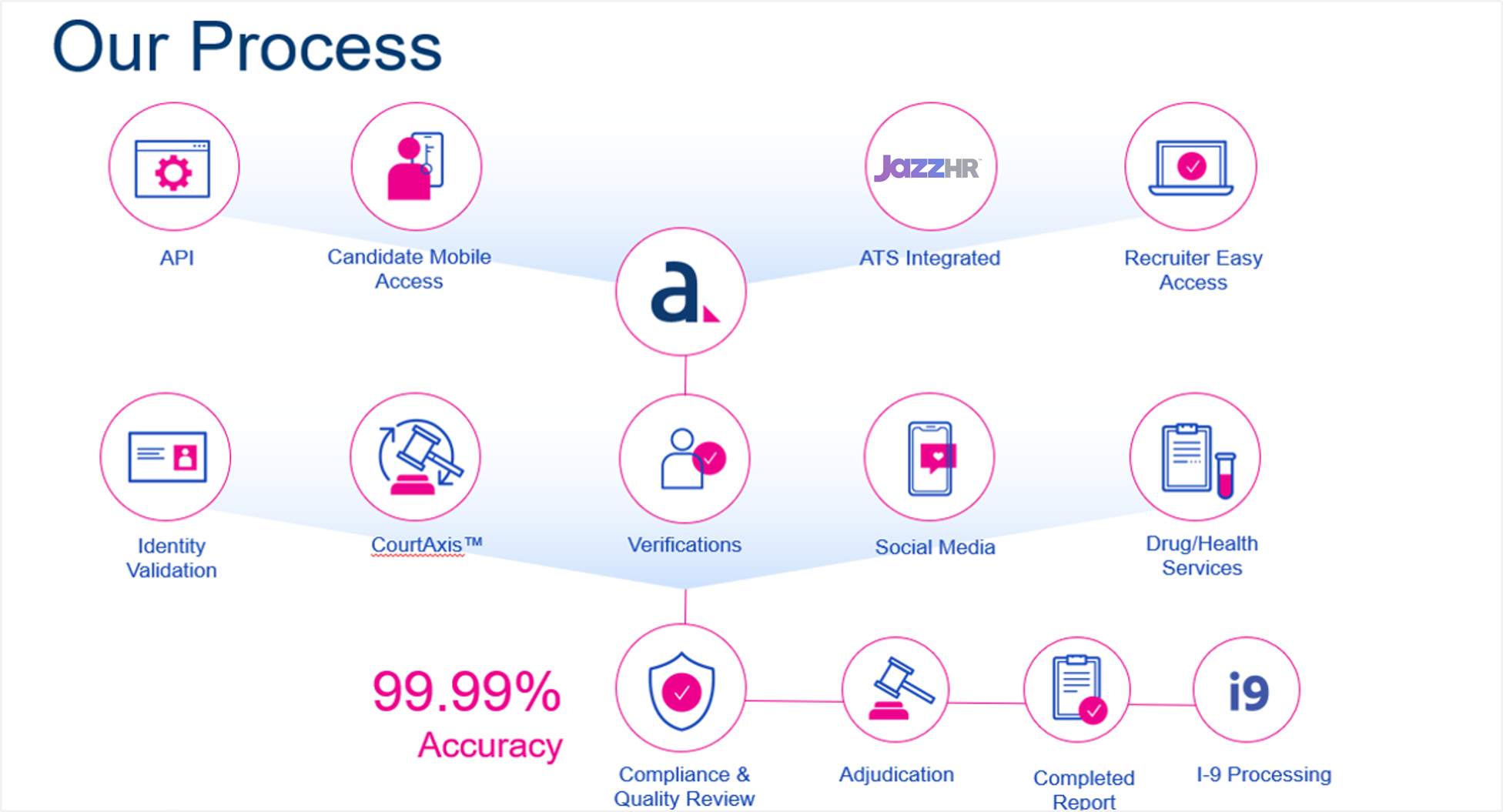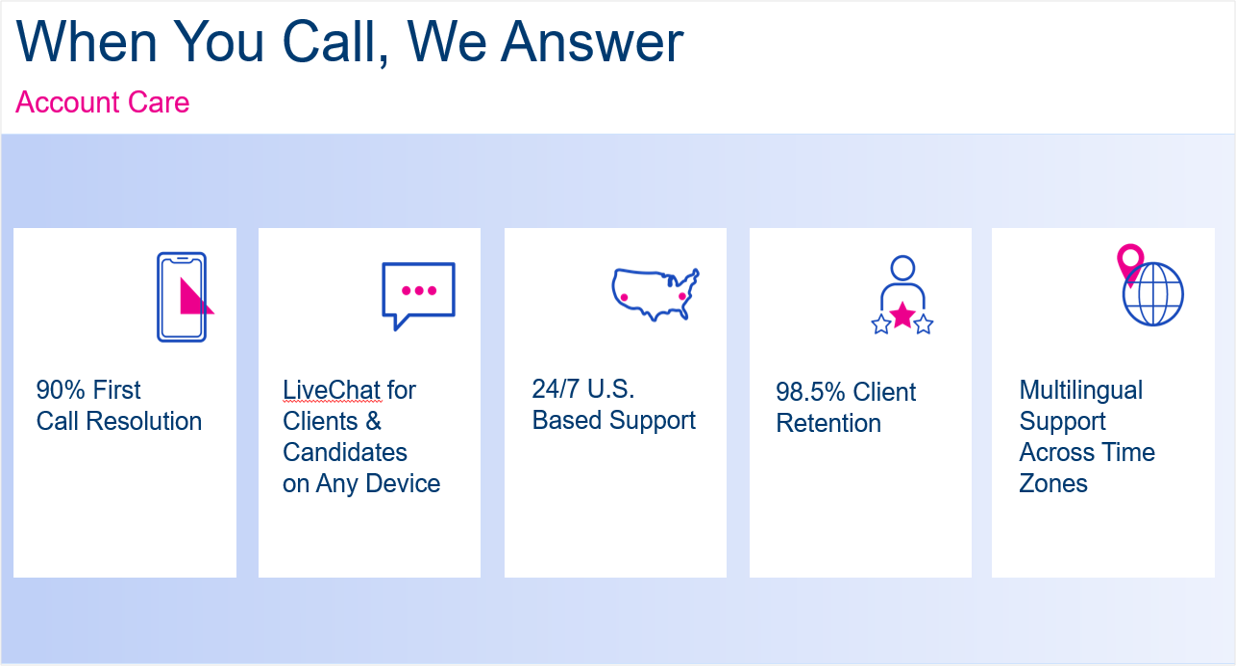 Criminal Background Checks
Mitigate risk with comprehensive county, state and federal criminal reports to ensure adherence to organizational and regulatory compliance requirements.
Drug and Health Screening
Integrate screening and occupational health tests with our background services through a single interface to create transparency and better manage time and costs.
Form I-9 and E-Verify
Create error-free I-9s and submit them automatically for verification through E-Verify with an easy-to-use electronic process that also produces robust reports to help you stay on top.
Verifications
Uphold the quality of your candidate pool by maintaining consistent search methodologies that ensure accurate employment, education, and license certificate verifications.