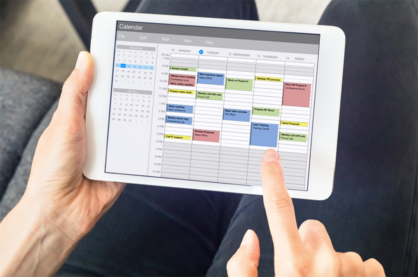 Calendly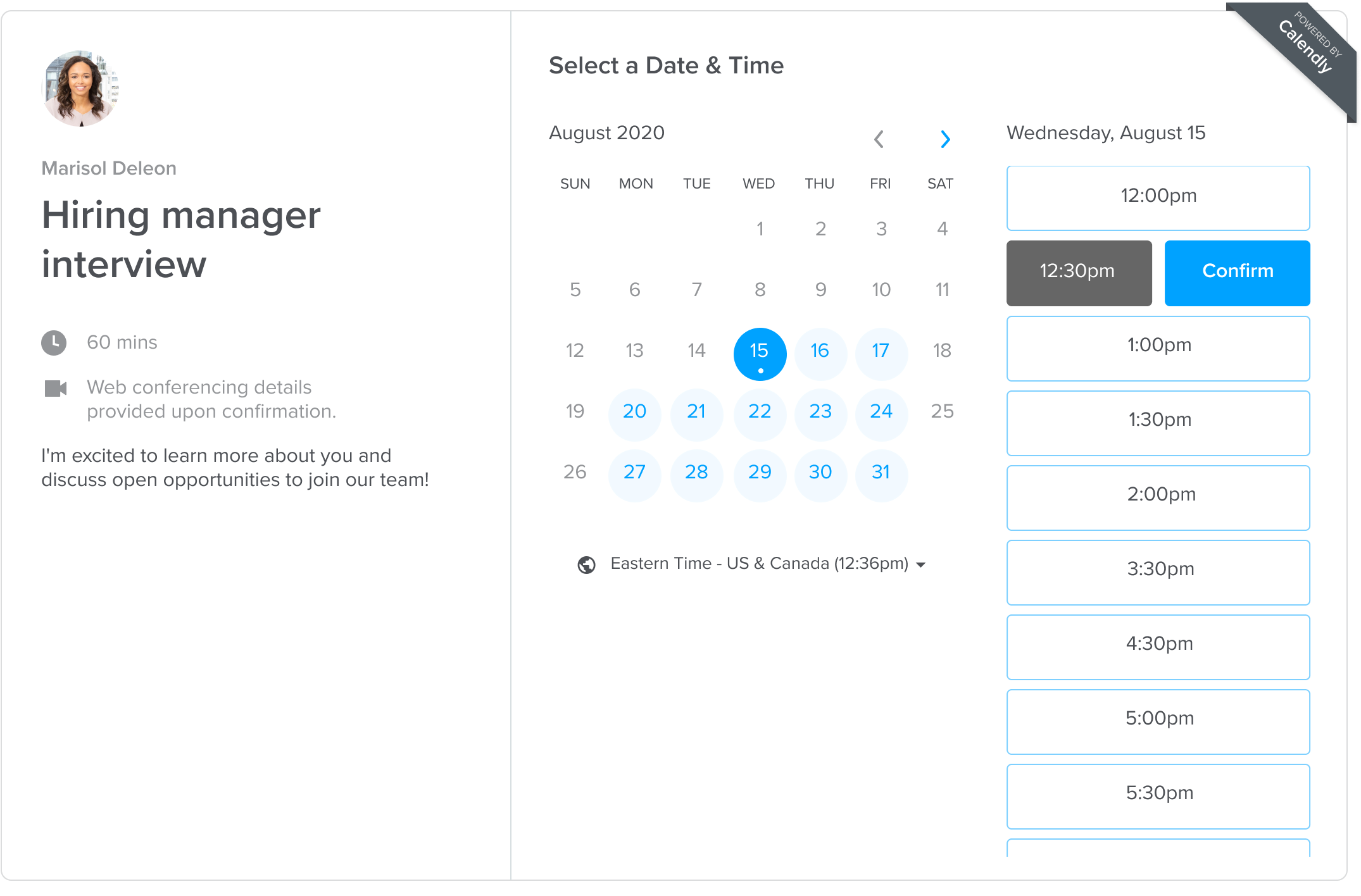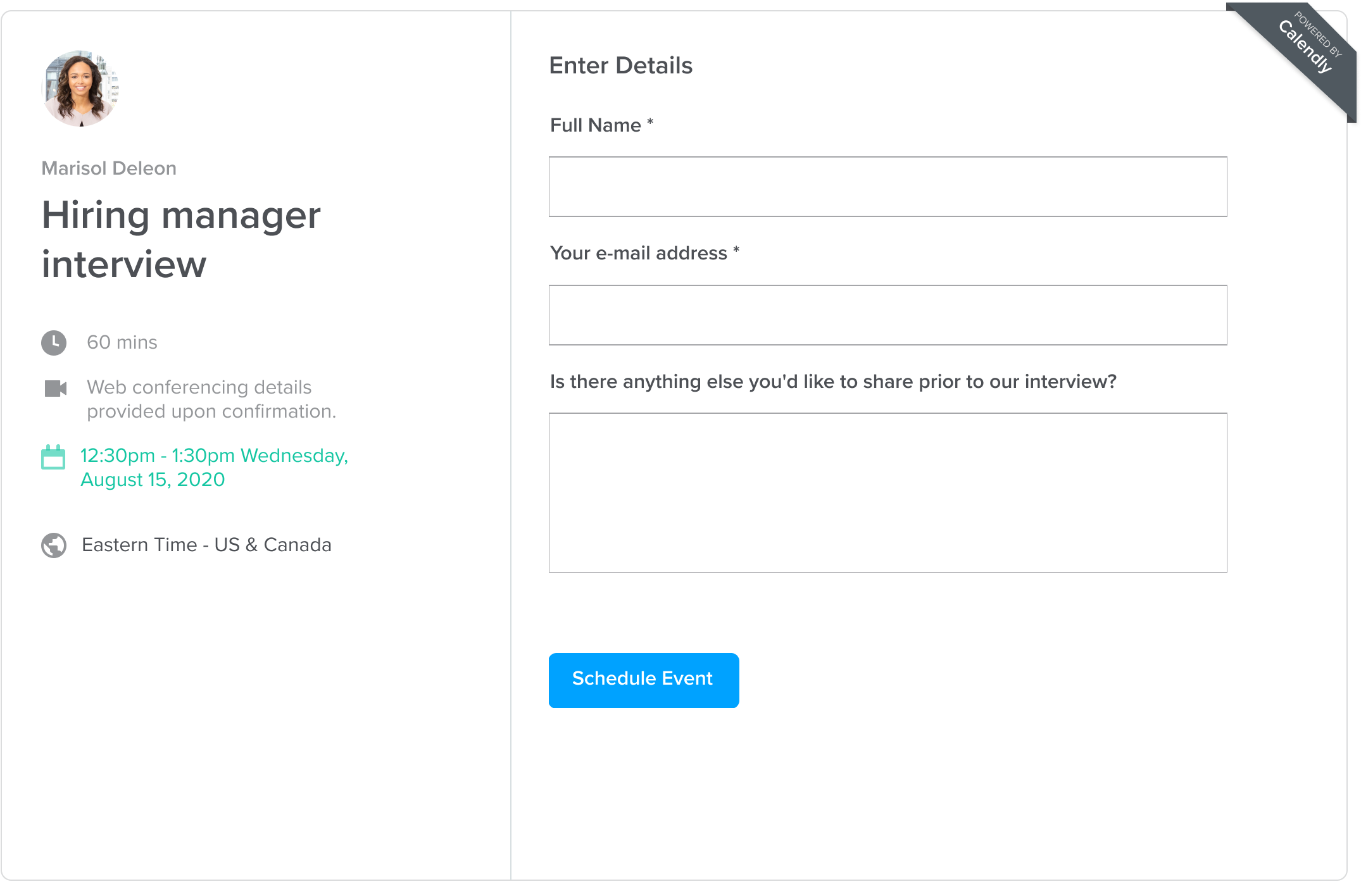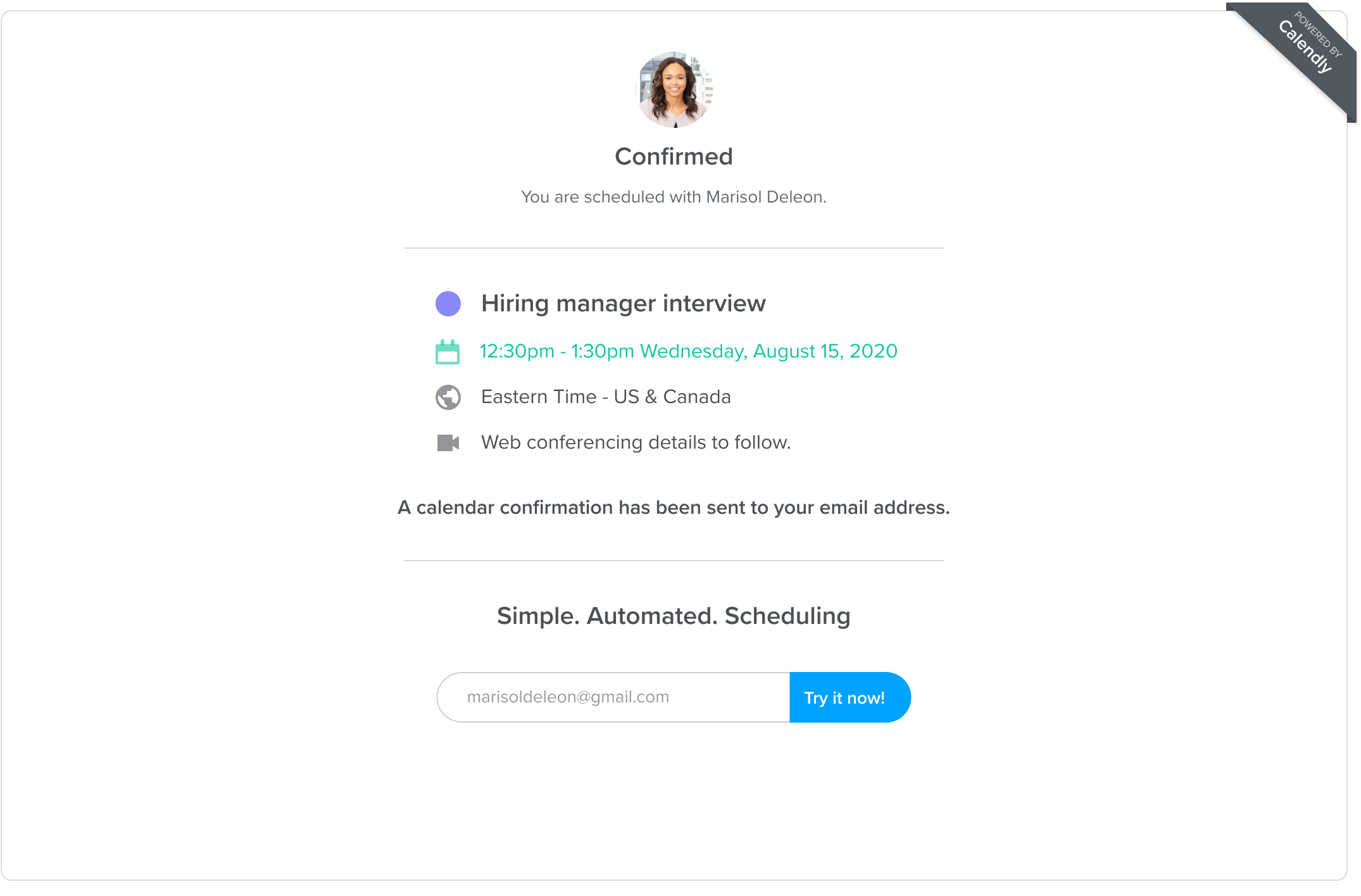 Keep top candidates engaged
With Calendly, busy candidates can self-schedule their interview the moment they're ready. Candidates stay on track without the delay of back-and-forth scheduling emails that leave your calendar double-booked or empty. Now, candidates meet with your team sooner and you can use the time you're not on calls to source and vet additional candidates.
Streamline the interview process
They're your top candidates because they're top employees–they're busy! Automated reminders and simple rescheduling keep last-minute conflicts from derailing your interview cycle. Calendly automatically includes any important details in the invite, like directions and video conference links, so applicants can focus on the interview instead of logistics.
Provide a great candidate experience
Candidates accept offers from companies that have the best interview experience. You can attract and retain more talent with a simplified process that accelerates hiring. Calendly helps you ensure candidates feel prioritized by giving them more options to meet sooner so you reduce time-to-hire.
Share your link from JazzHR
Simplify the scheduling process by connecting your Calendly and JazzHR accounts. Add Calendly events to your JazzHR emails and candidate workflows. The moment an applicant progresses to the next step, send them a Calendly link to schedule their next interview on the spot.