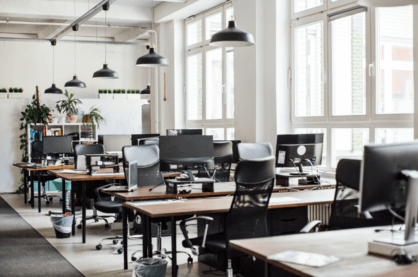 Compright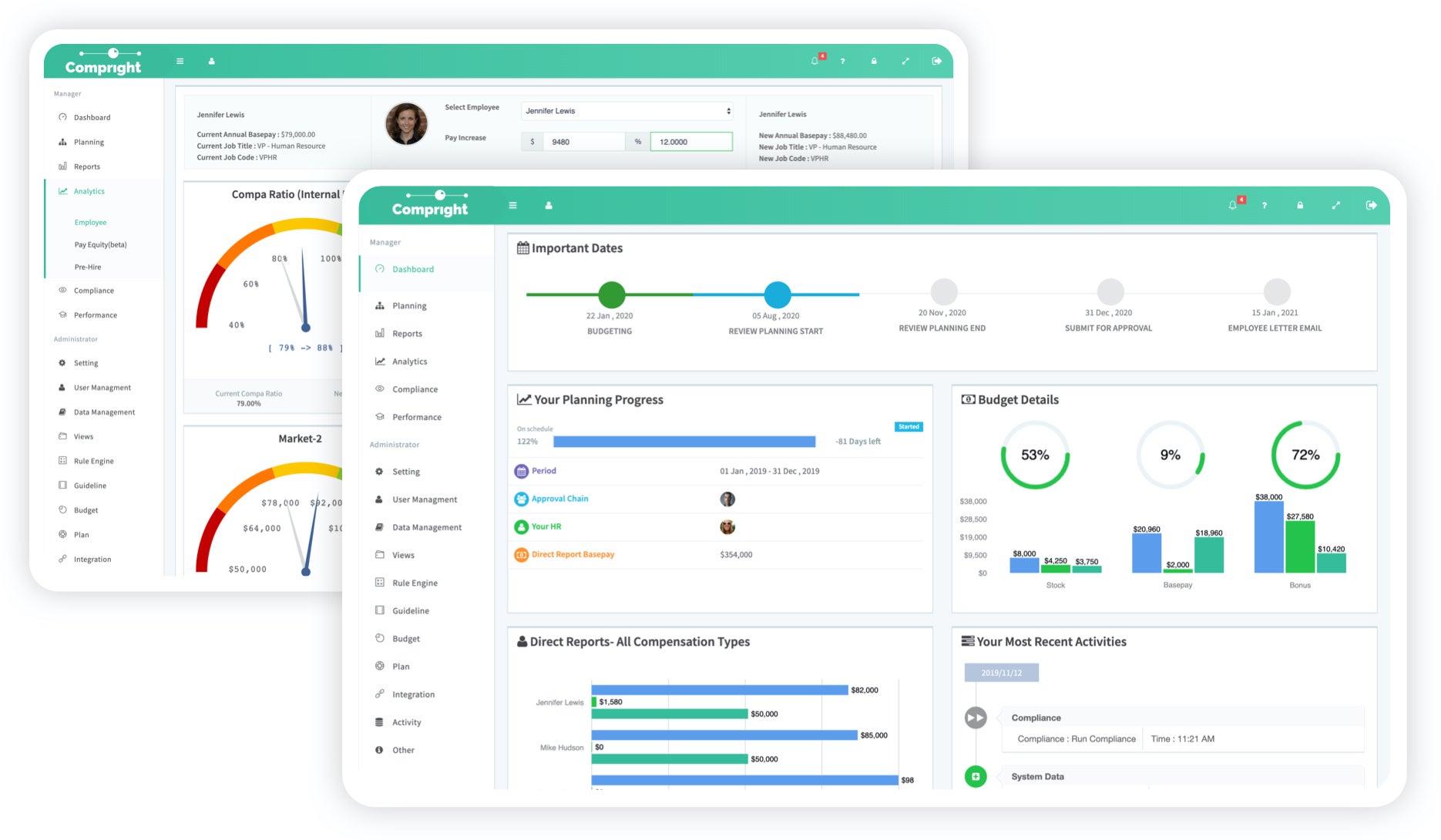 Better compensation planning, easier than you think
Payroll is the largest expense for most organizations, yet many still use complex and error-prone spreadsheets to plan and allocate salary, bonus, and stock. It's time to scrap the spreadsheets and adopt a modern, cloud-based solution.
Compright is a unique solution targeted at organizations with a few hundred to several thousand employees. It's surprisingly affordable, simple and fast to implement, and easy to use. More importantly, it enables organizations to move compensation from an administrative challenge to a strategic tool to drive higher-performing organizations. Leveraging artificial intelligence and robust data, managers can make better pay decisions.
What you can do with Compright
SCRAP THE SPREADSHEETS
We know compensation is complex and your needs are unique – merit increases, market adjustments, promotions, bonus plans, and equity awards. We automate it all, your way.
EMPOWER YOUR ACTIONS WITH DATA
Allocate with confidence – you and your managers get visibility to your market data, compa ratios, risk of flight, performance, compliance flags, and history. It's everything you need to know to make data-driven decisions.
OPTIMIZE YOUR OUTCOME
Highlight inequity, automate approvals, drive compliance
and hit budgets effortlessly.
SAY GOODBYE TO EXTRA PAPERWORK
No more mail merges. Customized pay letters and total rewards with a click. Communicate offline, remotely, or in person, it's all up to you!
ACCESS TOOLS AND DATA YEAR-ROUND
Provide new-hire pay analysis, execute mid-year, out of cycle promotion and merit, year-round access to reporting for planning and analysis.
Why Compright?
COMPLETELY CONFIGURABLE
Your compensation tool should implement, not dictate, your compensation strategy. Get the solution you want.
IMPLEMENTATION IS A TASK, NOT A PROJECT
We'll have you up and running within a few weeks, and the ease of use ensures no steep learning curve for managers or the HR team.
SURPRISINGLY AFFORDABLE
As low as $1 per employee per month more than pays for itself with reduced admin overhead. The real payoff is better results.
WE'RE AT YOUR SERVICE
A trusted advisor to guide you through the implementation. Automate your current process or take the opportunity to improve it. We'll be there to make it happen.
LEVERAGES SYSTEMS YOU ALREADY HAVE
API-driven integration with HRIS, payroll, market data, and performance management tools.
WE'VE EARNED TRUST WITH BUSINESSES JUST LIKE YOURS
Mid-market needs are unique, and we focus only on compensation and only on mid-sized enterprises.