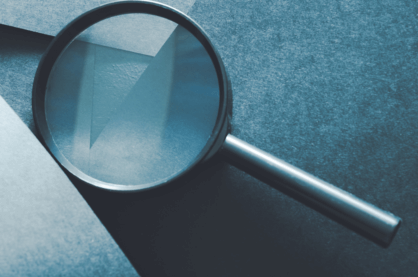 Crimcheck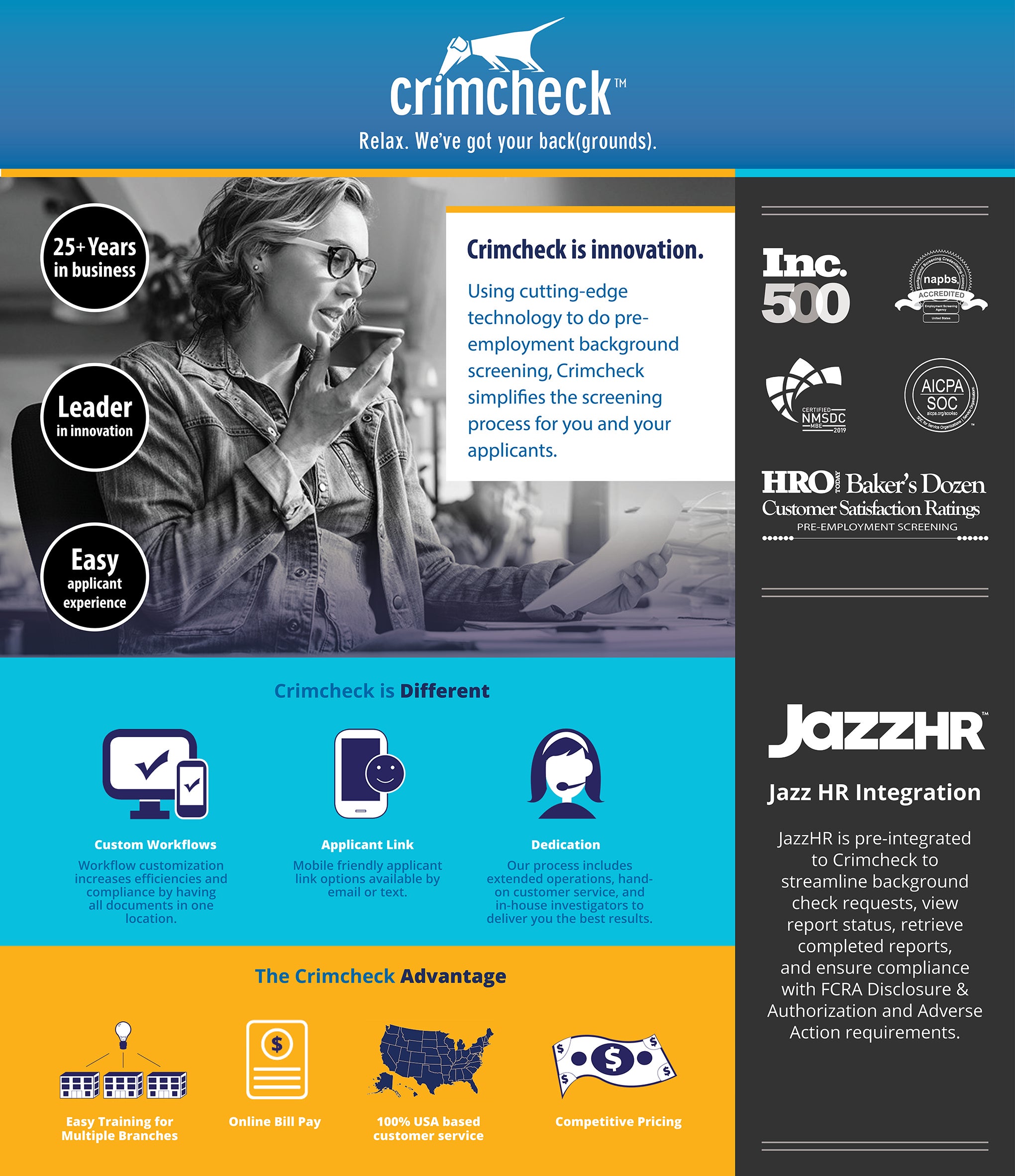 Crimcheck Overview
Crimcheck is an NAPBS Accredited and HRO Today Baker's Dozen employment screening provider
Background Screening
Crimcheck offers comprehensive background screening services including county and federal criminal record checks; national criminal record searches; national sex offender registry searches; motor vehicle driving records; verification of education, employment and professional licenses; professional references; credit history; civil searches; sanction checks; and many additional searches. Crimcheck works consultatively with clients to customize background check packages that meet their individualized needs and industry requirements.
Drug Testing
Crimcheck offers a variety of drug testing options including urine drug tests, hair testing and alcohol breath testing. We can conduct a wide range of panel drug tests including 5, 6, 7, 10-panel drug test and 12-urine sample panel drug tests. Crimcheck can also provide a paperless chain of custody and design a custom type of drug testing program to suit your specific needs. All our drug test results are reviewed by a certified Medical Review Officer (MRO).
Social Media Background Checks
Crimcheck offers an EEOC and FCRA compliant solution for conducting social media background screening on potential applicants and monitoring on current employees. Our solution helps you avoid legal landmines that exist when recruiting and HR professionals or hiring managers conduct searches themselves. In addition to standard criminal record-based searches, social media searches help ensure you don't hire or retain individuals displaying dangerous behavior. Categories of dangerous behavior include:
– Racist, Sexist, or Discriminatory Behavior
– Sexually Explicit Material
– Threats or Acts of Violence
– Potentially Illegal Activity
Form I-9/E-Verify Solutions
Crimcheck has partnered with industry leaders to offer a program that manages your employee I-9 Forms. An easy-to-use electronic I-9 form is integrated with the E-Verify program to electronically verify an individual's employment eligibility (legal right to work in the U.S.) through the Social Security Administration (SSA) and Department of Homeland Security (DHS).