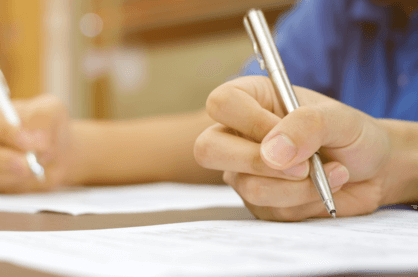 Criteria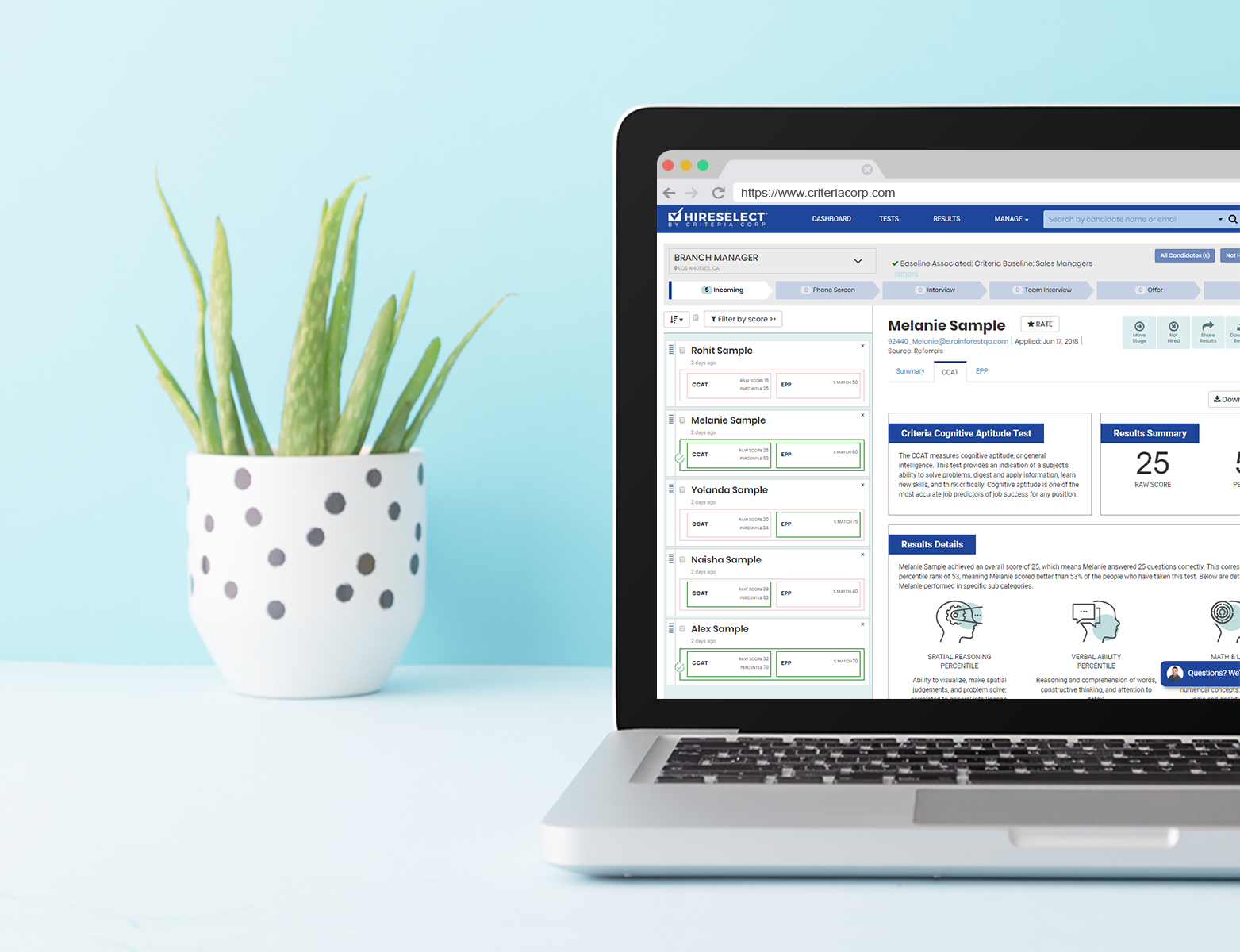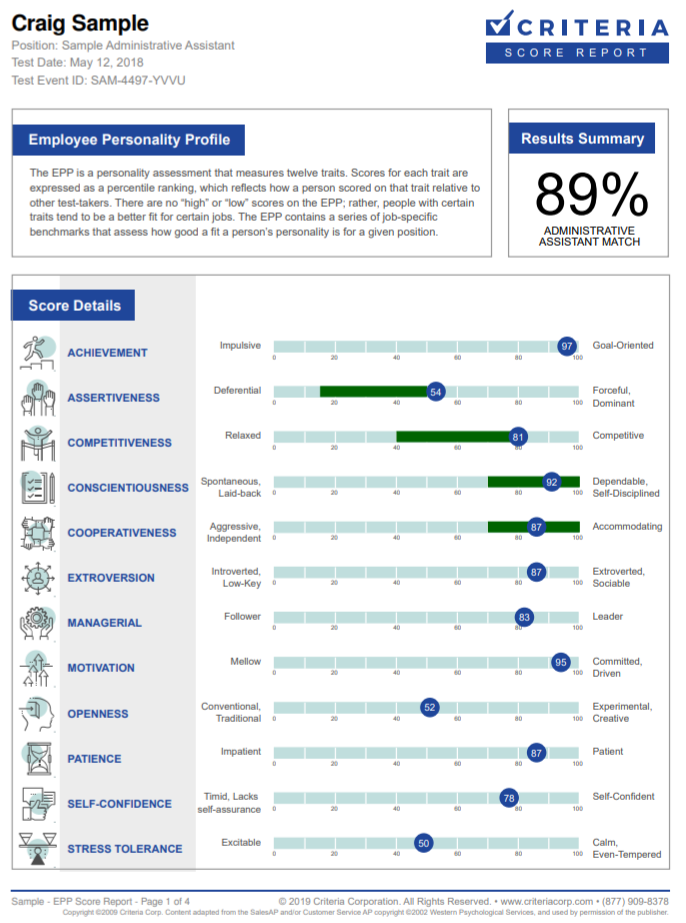 Criteria Overview
Criteria Corp is a leading provider of web-based pre-employment testing services. Try for free today.
Features
Aptitude, Personality and Skills Tests mapped to over 1,100 positions!
HireSelect is a web-based pre-employment testing system that includes:
• A robust integration with JazzHR
• Comprehensive testing with all your testing needs in one place with aptitude, personality, and skills tests
• A dedicated Customers Success Manage to help define your testing strategy and interpret results
• Unlimited testing with flat-fee pricing allowing for unlimited use of all tests throughout your subscription
Some of the benefits you'll experience from leveraging evidence based assessments in your hiring process:
• Lower turnover from better job fit
• Faster time to hire and time to contribution
• Lower hiring and training costs
• Comprehensive and simple test selection process
• Greater hiring efficiency with automated test administration
Aptitude Test
Criteria's cognitive aptitude and job readiness assessments, by far the most predictive indicator of job success, provide a rapid and precise way of measuring the abilities required to succeed in nearly every occupation.
Use our Aptitude Tests to measure:
• Problem-solving
• Critical thinking
• Attention to detail
• Mechanical Aptitude
• The ability to learn, digest, and apply new information
Personality Tests
Employment personality tests are a valuable tool for gaining insights into the interaction style, personality traits, and behavioral tendencies of individuals. They are designed to assess the aspects of a person's personality that remain relatively stable throughout an individual's lifetime. Properly designed personality tests are therefore meant to pinpoint permanent personality "traits" (for example, an individual's level of extroversion) rather than temporary "states," (for example, an individual's current level of anger).
When given to prospective or current employees, personality tests are intended to assess job fit from a behavioral perspective. Does a candidate have behavioral traits that are statistically linked to success in this job? Is he/she likely to be happy or comfortable in this role? Research has also shown that personality tests can be especially useful in predicting job performance in those jobs that require frequent social interaction (with other employees, the public, or customers).
Skills Tests
While research has shown that cognitive aptitude tests are, by far, the best tool for predicting success in a role (other than being IN the role for a period of time), Criteria Corp also offers a selection of skill tests that measure basic competencies.