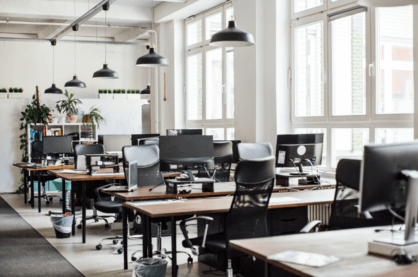 Crosschq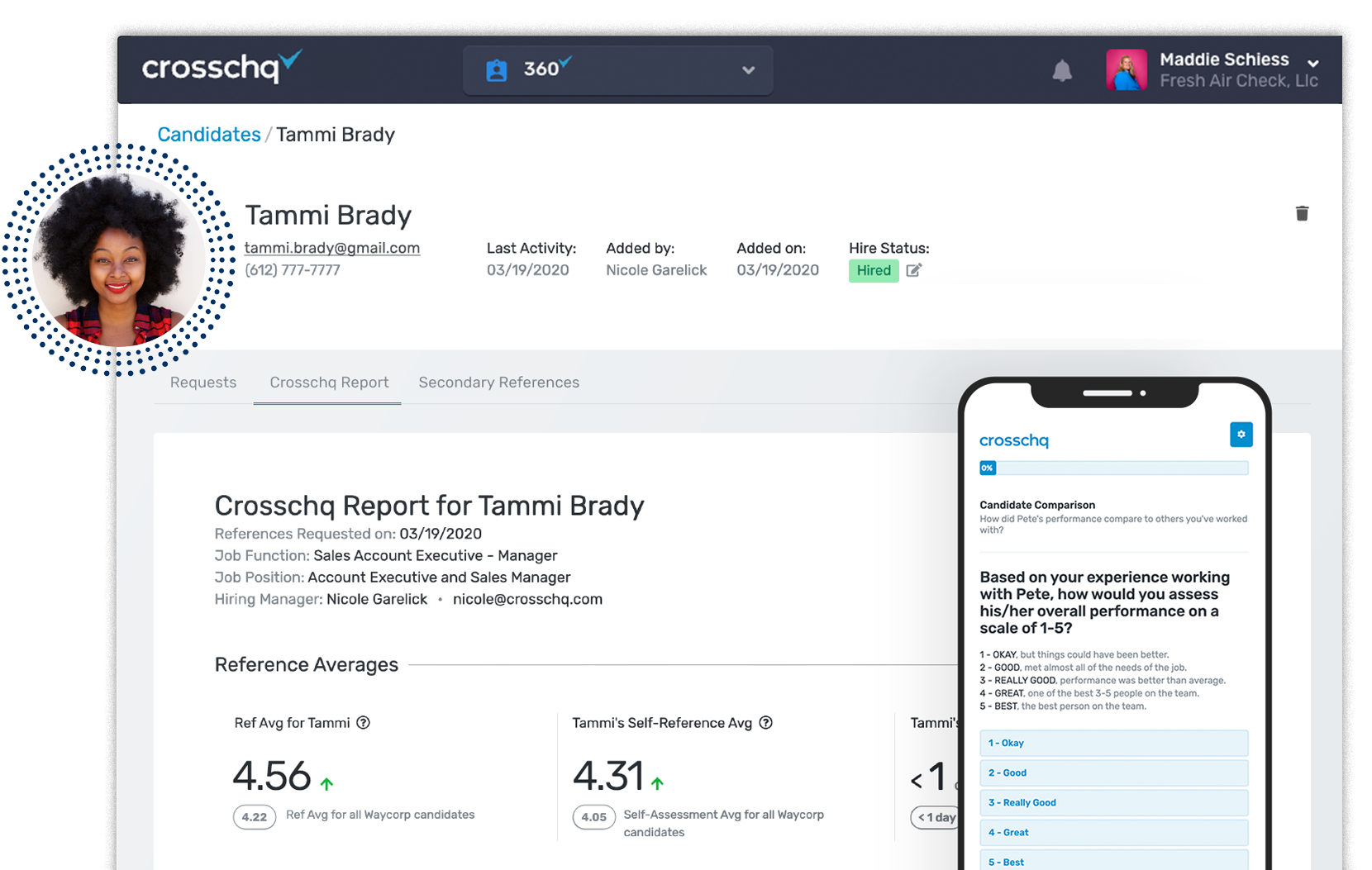 Crosschq 360
Traditional manual reference checks take too long, are subjective, and can be poor predictors of future success. Automate your reference checking process by gathering candidate reports within 48 hours, streamlining efforts without leaving JazzHR, and building a new source of qualified, active talent.
Crosschq 360 offers:
Overall turnaround time reduction by 85%
Customizable real-time alerts and notifications
100% digital, secure, compliant, and easy to use software
Crosschq Recruit
Source qualified, active candidates. With Recruit, you can use candidate references to effortlessly build talent pools of highly-qualified, active talent. Reduce your team's sourcing hours with Crosschq's opt-in network of highly qualified hand-raisers ready for their next move. With Crosschq Recruit, your team has access to an exclusive talent opt-in network, time-saving enhanced search capabilities, and real-time alerts via email or Slack for instant notification.
Crosschq Analytics
Hiring insights like never before. Crosschq Analytics gives you on-demand access to over 80 Quality of Hire reports that give talent leaders a single source of truth for new hire analytics. Crosschq Analytics offers unparalleled hiring insights – powerful data with supporting visualizations at your fingertips.
Crosschq Analytics:
Tracks Quality of Hire, performance, and retention among your hiring cohorts
Data can be cut by candidate source, recruiter, department, demographic, and more
Empowers recruiting teams to make better hiring decisions