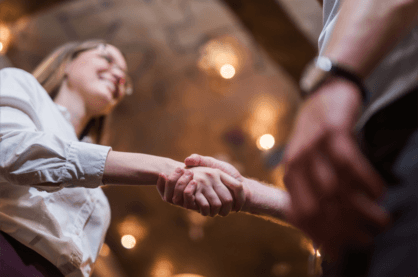 The DREMR Company, LLC
Individual HR Consultant
Consulting services include:
Resume review
Transition support: Stepping in or out of the workforce? Whether you're trying to find a new opportunity or you're looking to make a change in your current role, support can help.
Career coaching: Assistance navigating the path to achieve your dreams.
Professional coaching: A confidential, neutral ear outside your organization.
Entrepreneur HR partner: We can guide you from being a company of one to hiring the right team and handling the HR "stuff" so you can stay focused on growing the business.
Team Consulting
If you're responsible for leading others…
You know trust within your team is essential for success. Through team development activities and various positive organizational development strategies, such as appreciative inquiry or strengths based assessments, coupled with authentic, honest communication, we can work together to bring energy to your team. By facilitating business planning sessions, setting up individual accountability goals, key metrics or performance indicators, or coaching one of your high potentials on HR 101, we can help you go beyond traditional team building and leverage their strengths for success. If you're a manager looking to elevate your functional area within the business.
Organizational Consulting and Top Workplace Services
What does it really mean to be a top workplace? How does that look in practice? How do you make such an illustrious list? It begins with creating a culture and environment where people want to stay. Turnover is extremely expensive. On average, every employee that leaves your organization costs your business one and a half times their salary. From words in an employee handbook, to what gets said in global company meetings all of these things plus many other underlying factors contribute to creating a workplace that is positive, attractive, and sustainable for future growth. Our goal is to take your organization to the next level with people driven organizational strategies reflective of your culture, your goals, and your fiscal objectives.
Top Workplace Services Include:
Employee engagement survey development, deployment, and analysis with recommendations
HR metric development/analysis to measure ROI and bottom line returns on employee programs
Organizational HR health analysis: For staffing, benefits, total rewards, employee retention, and overall labor cost.
HR Program or policy development to enhance your culture while mitigating risk