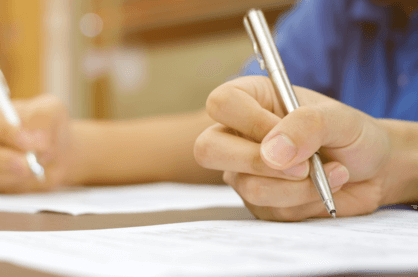 eSkill Corporation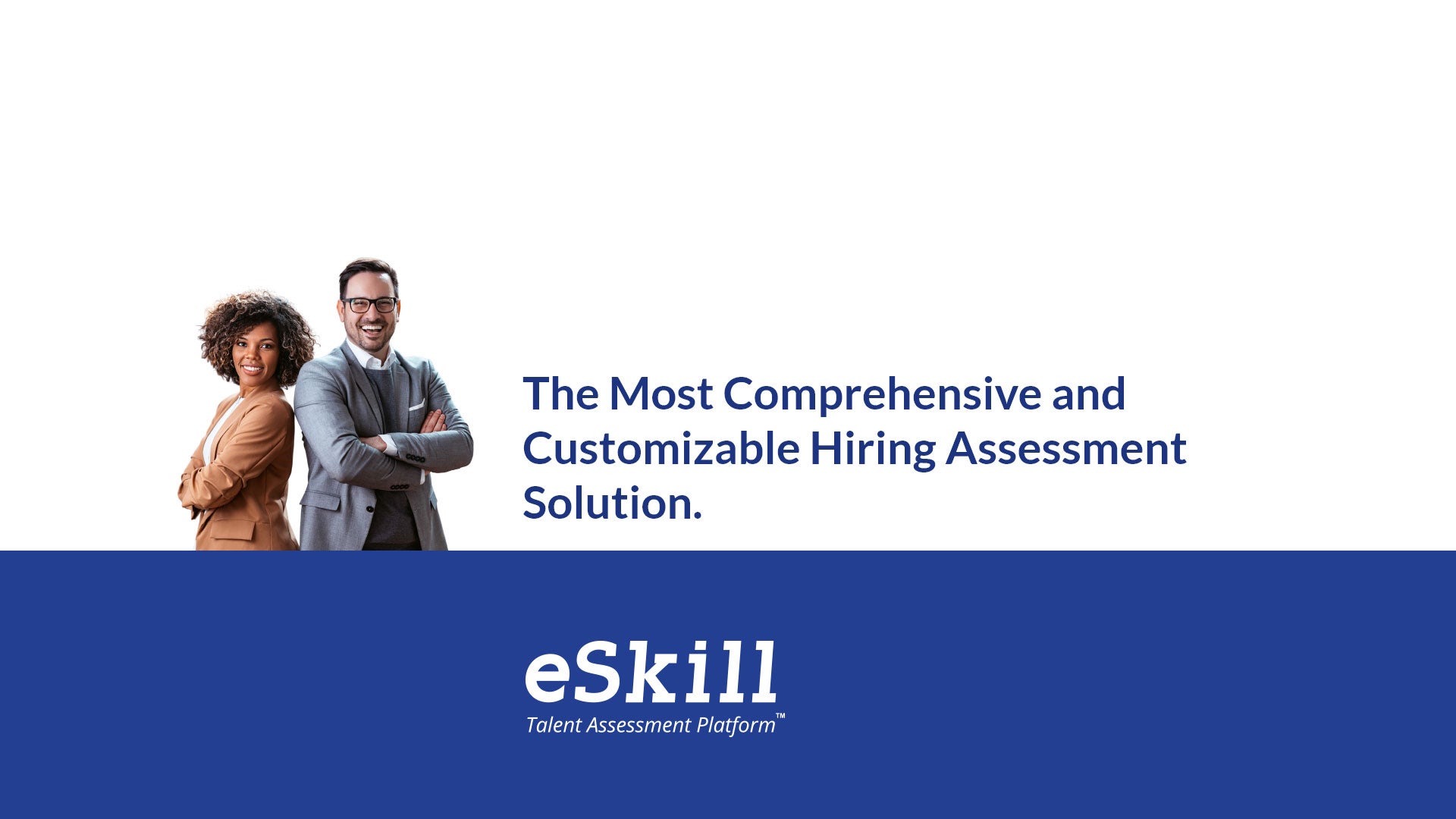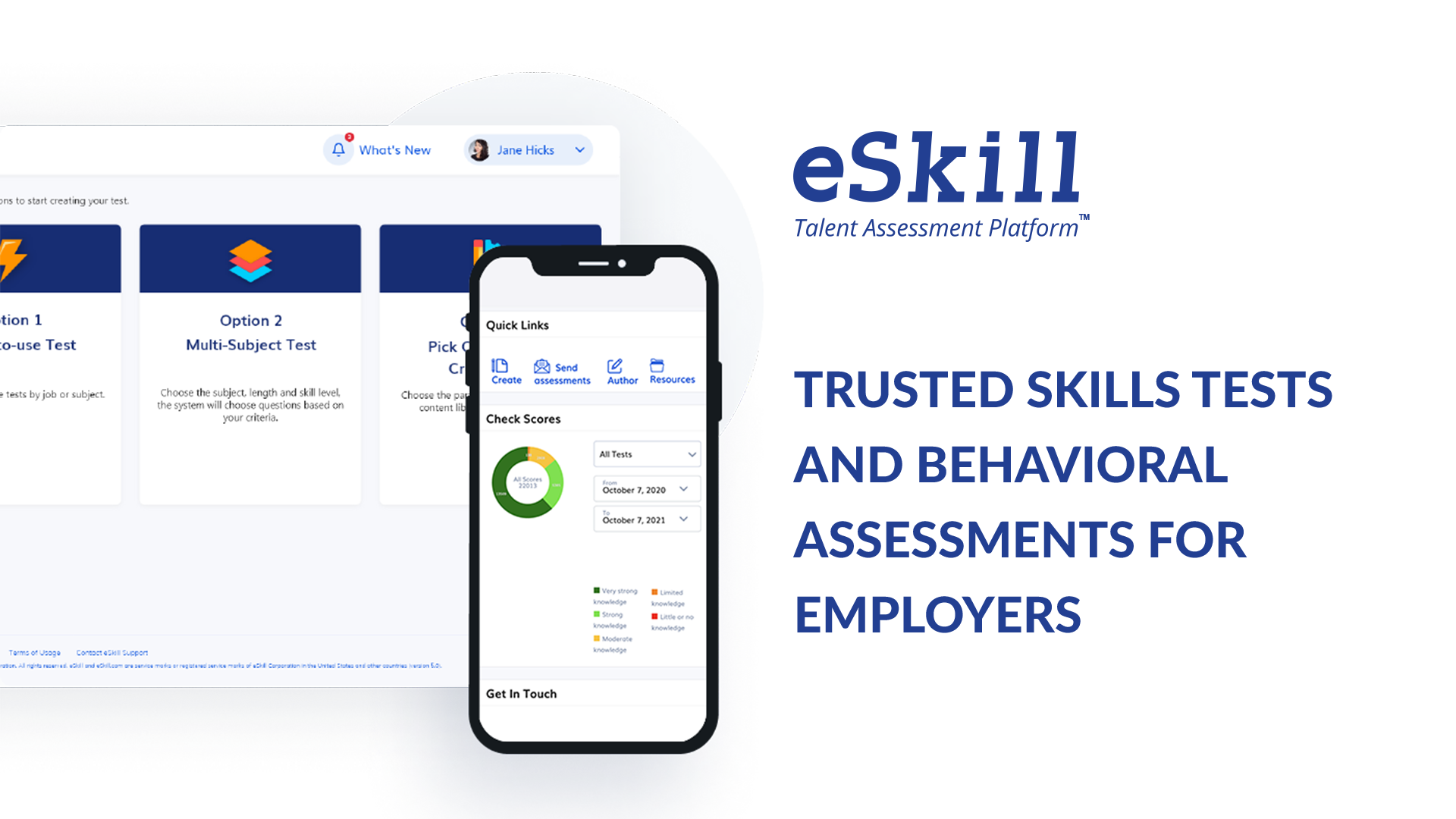 Skills Assessments
Skills assessments help HR managers screen applicants and quickly identify candidates who are best qualified for a job. They first select from among hundreds of pre-prepared skills tests in the eSkill Test Library that cover a wide range of industries and jobs or opt to create custom assessments by choosing questions from one or more tests.
Including simulations such as multitasking and chat helps them replicate job-related tasks so they can see how candidates perform on the job. They can also include situational judgment questions to evaluate how applicants would handle customer questions or complaints.
Adding video response questions in skills tests gives them a comprehensive view of candidates so they can get thorough answers to routine questions and make hiring decisions with confidence.
Behavioral Assessments
Behavioral Assessments predict job compatibility–what we call JobFit, by comparing candidates' motivations, preferences, and behaviors with the duties and personality patterns that are required to be successful in a job role, within a company culture, and with team members.
They can determine what these traits are by evaluating top-performing employees who currently do the job or did in the past and finding applicants whose behavioral profiles are a close match. This helps them recruit candidates who have a greater likelihood of success in the same job and work environment.
Video Response Questions for Skills Tests
Skills and cognitive assessments indicate whether applicants have the required knowledge and experience but do not provide HR Managers with enough insight to determine if a candidate is a good fit for their company or work environment.
By including video response questions in skills tests, they can thorough answers to standard questions efficiently. This helps them get a 360-degree view of applicants so they can easily determine if a candidate is a good fit for the job and corporate culture.
Employee Training & Development
Skills and behavioral assessments are not for hiring only. The eSkill Talent Assessment PlatformTM can also be used to facilitate employee training and development.
Managers can expedite onboarding by evaluating what new hires already know and create onboarding plans that focus on material they do not know. Training managers can identify areas where employees need more training and develop personalized training programs to help them grow in their current positions and with the company.
Companies can use skills assessments to identify employees who are ready for new challenges or would be with additional training and to reinforce new policies and procedures and identify areas where additional training is needed.