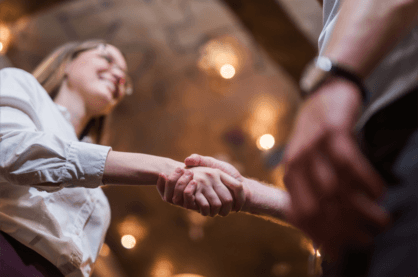 F&H Solutions Group
F&H Solutions Group Overview
Features
Anonymous Employee Hotline
F&H Solutions Group operates an anonymous employee hotline to give your company's employees a safe and confidential outlet to report complaints or ethical violations.
F&H Solutions Group's anonymous employee hotline can uncover employee issues quickly so that organizations can take action faster. Often, employee dissatisfaction can go unnoticed and cause unresolved problems, leading to employee turnover, public relations nightmares, lawsuits or even criminal investigations. By encouraging employees and leadership to speak up without fear of retaliation, F&H Solutions Group's anonymous complaint hotline helps solve problems before they get out of control.
Most importantly, your employees want to know you take their complaints seriously. Hiring a third party complaint hotline shows them you are serious when it comes to their dissatisfaction. It will improve your morale and goes a long way to solving internal problems before they become larger external problems.
We provide two methods for employees to report a complaint: employees may call a hotline phone number assigned to their company or use their company's survey link to complete the complaint process online.
Employee Engagement Surveys
F&H Solutions Group HR consultants conducts employee engagement surveys to assist companies in gaining valuable employee input, identifying opportunities for improvement and measuring employee morale.
For over 30 years, our firm has surveyed more than 200 organizations across the globe. F&H Solutions Group's employee engagement surveys are a key part of the engagement process and, therefore, help organizations significantly improve the bottom line. Our engagement surveys also gather employees' views, which provide invaluable, reliable data for employers to measure the employee relations climate within the whole organization and by major work group or department.
An effective employee engagement survey shows employees that their opinion is valued and helps develop a more productive manager-employee relationship. FHSG's employee engagement surveys measure what is important to all employees, not just the squeaky wheels, so employers can target specific needs to ensure success. The employee engagement survey results indicate the key drivers of employee commitment, reveal concerns about employee retention and provide a comprehensive company examination from inside out. Our employee engagement surveys also help management proactively identify and eliminate employee dissatisfaction, evaluate union vulnerability or reduce the "we vs. they" climate in unionized companies.
We offer employee engagement surveys through our state-of-the-art software or can distribute via paper and pen. Our engagement survey is an objective, comprehensive, results driven and a practical employee engagement assessment. Developed from eight seminal studies and directly tied to productivity, retention, profits and revenue, the survey creates real improvements in the workplace. We can help you create a healthy environment, improve the alignment between your goals and your people, all while you build trust and promote success.
Our team of experienced HR consultants uses employee engagement surveys to assist all types of clients, union, non-union, public and private, throughout the United States and internationally.
Diversity and Inclusion Training
If diversity and inclusion isn't a priority at your company, it could be a costly mistake.
Our interactive and cost-effective workplace training will not only meet your business goals, but help you avoid costly workplace investigations and litigation.
Each training can be customized and delivered live, web-based or through a Train-the-Trainer program:
Discrimination and Sexual Harassment Training
Diversity and Inclusion Training
Sensitivity and Awareness Training
Leadership and Coaching
F&H Solutions Group provides executive coaching to top-level managers that emphasizes topics critical to sustaining company growth and success.
There is a saying in business, "Leaders cast a long and cascading shadow." What type of shadow do your leader's cast? Too many leaders want to change the organization rather than look at themselves and their team.
Our diverse team of executive leadership and coaching experts has many years of experience in delivering proven executive coaching techniques for employers of different sizes in various industries within the public and private sectors.
F&H Solutions Group helps leaders learn to guide, motivate and influence others over a sustained period of time, in different types of environments and various organizational conditions.
We will customize a program that works for your organization.