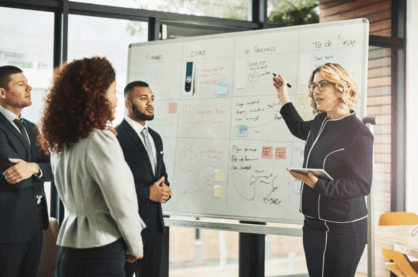 FrankCrum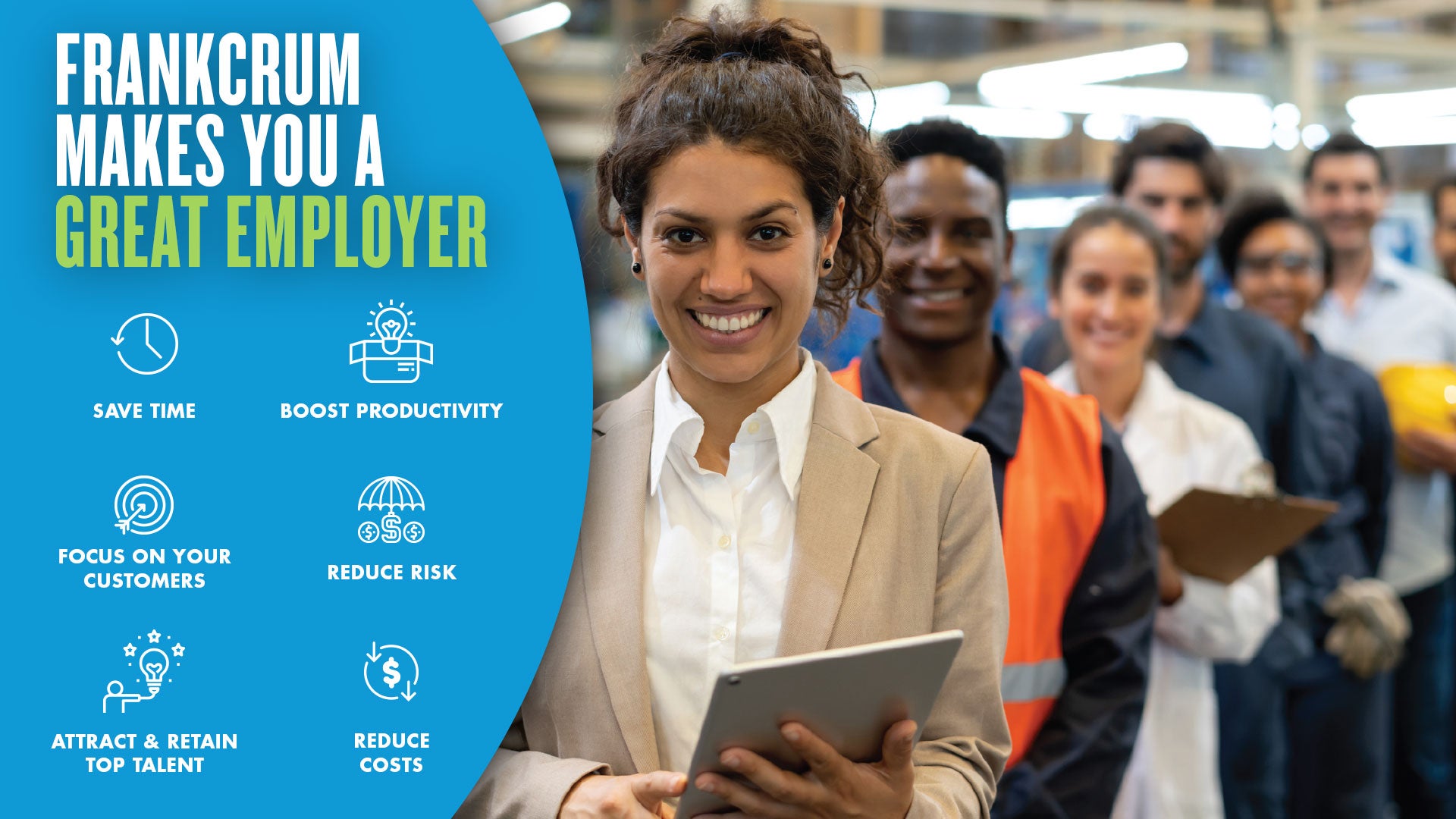 Professional HR Guidance and Technology
HR mistakes can be embarrassing and costly. At FrankCrum, we help you avoid these pitfalls. Our team of experienced and credentialed HR professionals is here to help you overcome employment challenges, stay in compliance and navigate ever-changing laws. Think of them as an extension of your team or as a supplement to your in-house HR staff.
When you need convenience, our premier HRIS allows you to manage your HR, benefits, and payroll needs from any device using robust self-service tools. Employers and employees alike benefit from the streamlined workflow and user experience.
Affordable Workers' Comp with Superior Service
Many business owners underestimate the risks of work-related injuries.
Unlike most other PEOs, FrankCrum has its own nationally licensed workers' comp carrier: Frank Winston Crum Insurance. Because of this, we are often able to extend coverage to those who've had trouble finding an affordable policy elsewhere. We offer our clients the ability to spread payments over the calendar year, comprehensive safety initiatives, no annual audits, and responsive claims management.
Payroll Processing and Tax Management
Payroll takes time and expertise. Wouldn't you rather invest your energies in helping your business succeed and grow? As a key feature of our PEO solution, we combine leading-edge technology with personalized service to take administrative frustrations off your plate.
Our experts run payrolls of all complexity levels, including multi-state payrolls, certified payrolls, job costing, multiple pay rates, and more. At the same time, our technology enables any size payroll to be processed efficiently and securely, online or on-the-go. Plus, we assume responsibility for federal, state, and local tax filings.
Employee Benefits Plans Customized for You
Studies show that employers who offer healthcare and other benefits improve employee recruitment, retention, job satisfaction, productivity, and more.
With FrankCrum, you and your employees get the same flexible, comprehensive benefits that large companies offer. We take advantage of group buying power to extend affordable packages from carriers you know and trust and remove the administrative hassles. From health, dental and vision plans to 401(k) retirement plans and employee perks, we'll customize a program that best fits your unique needs and budget.