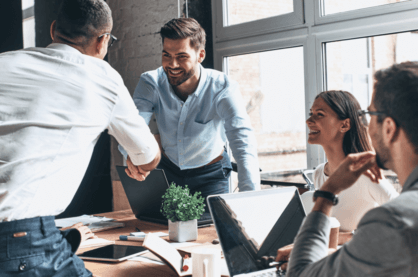 Greenshades Software

Payroll Software
The Greenshades Payroll Platform is the cloud-based, unified, insourced payroll software that midsized companies trust. With robust employee self-service, a streamlined interface, and proactive compliance, Greenshades delivers an ideal payroll experience.
Tax and Compliance
At Greenshades, compliance is at our core. Whether you have employees in one place or in all 50 states, you can easily remain compliant, with on-time tax payments and accurate returns. Our ACA dashboard ensures you're compliant with ACA regulations, as well. Best of all, our error alerts ensure that small problems don't become costly penalties.
HR Software
Greenshades makes it easier than ever to manage human resources across your company. Electronic document signing and a streamlined new hire process ensure swift, easy onboarding, while robust employee self service allows team members to manage their own personal data and benefits from day one.