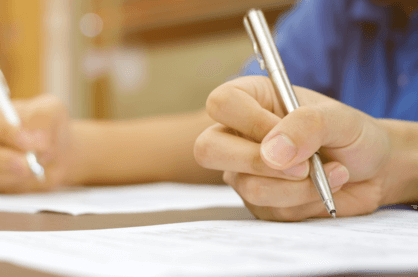 HackerEarth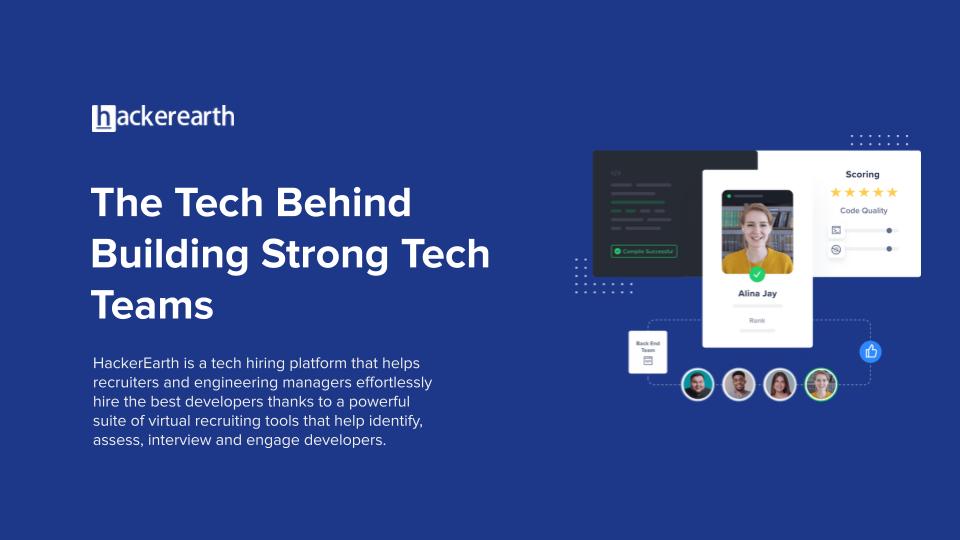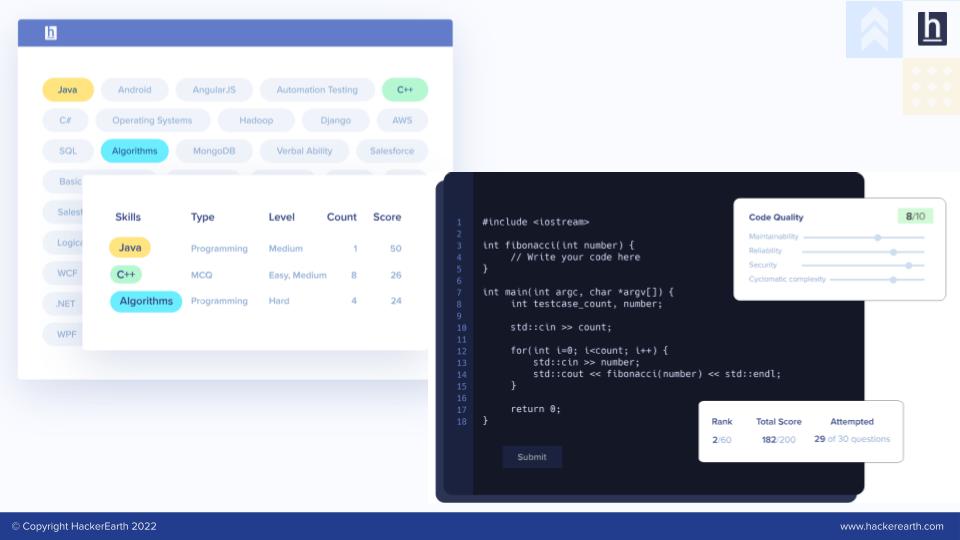 HackerEarth Assessments
Simply put, HackerEarth Assessments is the most advanced coding assessment platform on the market.
With a coding question library of over 17,000 questions spread across 80+ skills and 40+ programming languages, HackerEarth Assessments gives tech recruiters and hiring managers the ability to create the most accurate coding tests ever. What's more? HackerEarth Assessments automatically creates a leaderboard for each coding test so you can shortlist top candidates in seconds instead of days! With HackerEarth's highly objective skill measures, recruiting teams can finally hire with conviction and establish a hiring practice that is purely objective.
FaceCode
FaceCode lets hiring managers pick up where the coding test lets off and interview candidates.
Provider Video
Provider Literature