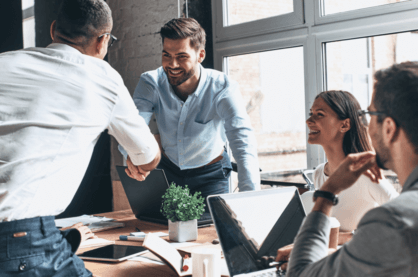 Hibob

Onboarding
Personalized flows – Streamline new hire processes by collecting exactly the info you need in a welcoming and customized experience.
Customization – Create separate talent profiles to support different roles and needs within your global, diverse workforce.
Getting a head start – Help new hires feel connected from day 1 by introducing them to the relevant managers, teammates, or tribes.
Keep it engaging remotely – Use our onboarding welcome wizard and custom flows to replicate a personable and engaging in-person experience for new hires working remotely
Performance Tools
bob's performance and goal-setting tools help managers create an open, supportive culture. Our performance reviews are completely customizable, with easy setup and an easier review process.
Manager dashboard for testing, tracking participation and viewing results – including spotting your top performers
Individual and team performance dashboards, as well as optional self-assessments and peer reviews
Easy to slice, dice and integrate review data with other insights in bob and share as reports
Culture & Engagement
Inclusion – With 'clubs', you can understand and nurture the culture that exists in your business. Staff join together through shared interests, bringing the human to HR.
Recognition – 'Shoutouts' and 'Kudos' will change the way you and your people communicate and announce company-wide messages.
360 Feedback – Anonymous tool 'Your voice 'empowers people to anonymously and securely report workplace misconduct and enables companies to take swift action.
Digital Admin
Dashboards – bob's dashboard gives you an overview of what's going on in your business, so you're always in the know.
Org Charts – Our dynamic org chart provide a complete picture of the relationships between people, teams, and departments to help you make data-driven decisions about your people.
Mobile App – bob's mobile app brings you a whole lot of bob, on the go. Staying true to the beautiful interface and engaging experience bob is known for, this app is one your people will love using.
Documents – Your vast array of documents, from employee contracts to company handbooks, are organized in the system and secured in the cloud. People have the right information and you have control.