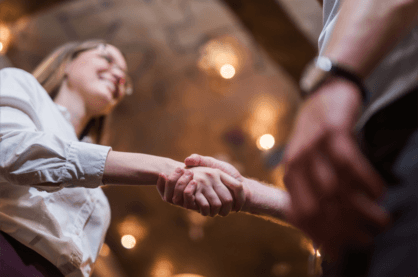 Hire Ventures, Inc.
Features
Recruiting Services
We provide hourly based expert recruiters that will be dedicated to your needs in a virtual capacity. We work in your applicant tracking system (like JazzHR!), ensuring the best candidate experience from sourcing through hiring and onboarding. Our Recruiters will screen, interview and vet your candidates to ensure you make the best hire possible…all at a fraction of the cost of a contingency recruiter.
Our recruiters come from both the agency and corporate recruiting space, they are recruiting rockstars that have full recruiting capability, equipped with LinkedIn recruiter accounts and all of the latest and greatest recruiting techniques and strategies. While we are industry agnostic, our roots are in tech startups and love working with organizations that are focused on being a great place to work and embody an awesome culture.
Human Resource Services
We are experts in every area of HR so you can focus on what you do best, growing your successful and sustainable business. From strategic Talent Development to the tactical get-it-done tasks in handling the day-to-day HR administration, we've got you covered!
Either on-site or virtually, we can administer and support all facets of the employee lifecycle including:
-Training and Development
-Effective Interview training, legal do's & don'ts
-Reference and background check compliance
-New hire orientation and cultural on-boarding
-Benefits enrollment and administration
-Payroll implementation and administration
-Employee Handbook and policy creation or review
-Harassment or claims investigations
-Performance management, improvement and termination processing
-Training and development
-HR Audits
-HR Investigations – (as a third party impartial investigator)
Employee Handbook Development
We craft customized employee handbooks for companies of all sizes, complexities and cultures. This isn't a standard handbook template, but an expertly crafted cultural playbook to ensure you are not only compliant with all state and federal employment laws but also able to provide guidance for your managers have guidance on various policies and practices and set expectations for employees.
What makes our employee handbook creations or updates unique is that we not only provide legally compliant policies, but we partner with you to learn your company's values, culture, lingo and operating tenants and weave those into your employee policies.
Have a Kegerator in the breakroom or dogs in the workplace, we'll help you craft policies that are unique to your culture and ensure you are safe from employment liability.
HR Auditing
Our comprehensive HR Audits will review and assess every area of your employee life cycle, from recruitment through employee exits. We'll also do a full file audit, HR tech stack review, policy compliance, compensation and employee benefits review as well as organizational and cultural assessment.
Audit engagements are typically accomplished with both an on-site visit and a tour of your location, team meeting and documents. We provide a final written audit report that will not only address immediate compliance concerns but give you a written plan for your short and long-term Talent and HR Strategy.