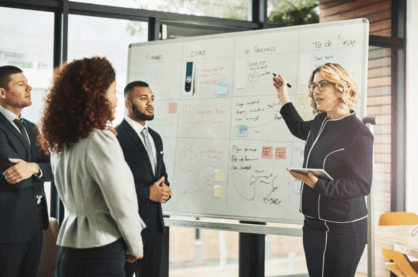 Human Capital Resource

Dedicated Talent Partnership
When you're experiencing more than 3+ hires a year, it's time to think bigger.
You need a TA wing that can keep up with you. At HC-Resource, we've devised a way to ensure you get the best talent at every level without breaking your budget. With our revolutionary Dedicated Talent Partnership, we can build out your entire TA wing to your specific needs. We understand that every business has different needs, so we customize our approach to fit your business. We have monthly subscription packages designed to grow your brand without breaking your budget!
Contingent Upon Hire Contract
We're here to ensure that no matter what kind of recruitment cycle you're in, we've got your back. This is our standard contingent contract, which is a great choice for your average recruitment program.​Our fee structure is simple: we charge a one-time fee aligned with your new hire's annual salary. No hidden fees. You'll be invoiced only when the candidate is hired. All work is performed by our team of expert recruiters, and it is guaranteed for 90 days.
Executive Coaching & Consulting
We currently represent over 14B of annual revenue in four major sectors. With our seat at the table, we have noticed what skills it takes to grow a brand into a world-class organization.Improve management and leadership skills: Being an effective leader is not something that comes naturally to everyone. Many people struggle with their management and leadership skills. Having the right coaching can help you develop these skills to be more effective in your leadership role.Help improve the performance of your team: A coach will also provide feedback on how to improve the team's performance. This includes areas such as motivation and engagement, communication skills, conflict resolution, team-building, team dynamics, and project management skills.
Brand Accelerator
Our unique talent acquisition and lead generation package provides a comprehensive solution that combines our expertise in both areas to help your business reach its full potential. We understand that every company has unique needs, so we offer a tailored approach customized to meet your specific requirements.
Our services include attracting and engaging top talent, building and maintaining solid relationships with potential leads, and utilizing data-driven insights to drive growth and achieve your hiring goals. Our combination of experience and personalized approach guarantees success in attracting top talent and generating leads for your business.