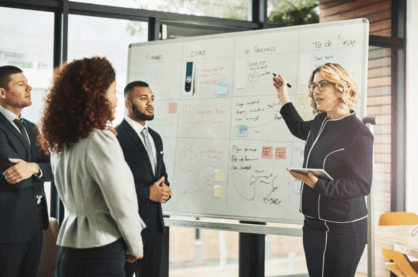 Impact Workforce Solutions

Impact Workforce Solutions Overview
Features
Workforce Solutions
We offer a suite of solutions focused on optimizing, engaging, and retaining your company's most important asset – human capital!
Whether you're searching for a professional employment solution, payroll and tax administration, virtual HR, or a Core2 workforce strategy, we provide a foundation to help build and maintain your human capital goals.
Professional Employment Services (PEO)
Professional Employer Organizations (PEOs) provide comprehensive HR solutions for small to mid-sized businesses to help improve productivity, increase profitability, and focus on their core mission. Impact's professional employment services allow you to cost-effectively outsource the management of your Human Resource functions, including, but not limited to, payroll and tax administration, employee benefits, human resources management, technology solutions, compliance, and risk management.
Administrative Services
Impact Workforce Solutions is a trusted payroll and tax administration company that handles the day to day administrative tasks so you can focus on growing your company. From start-ups to enterprise sized companies, we have you covered.
Core2 Workforce Strategy
A next generation professional employment strategy that is designed to utilize existing staffing and recruiting efforts to create additional career pathing through a secondary, full-time workforce. Impact's strategic labor equation is designed to increase retention and reduce labor costs!