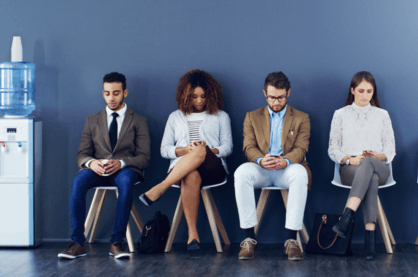 JoinEight

Automated Sourcing Process
With easy-to-use tools and automation features, JoinEight's sourcing process means less time spent on tedious tasks, such as updating job postings and screening applications, and more resources available for meaningful human interaction. With detailed funnel-building tools, powerful integration, and robust analytics, JoinEight turns raw data into actionable intelligence, from finding the candidates to reaching out to sealing the deal.
Sourcing Campaigns replace Job Postings
Engaging with the world's top candidates requires a bold change of paradigm, giving up the old tools of the trade (job postings) for agile methods of finding the talent your company needs. JoinEight's sourcing campaign is the elegant alternative to the passive, time-consuming job posting. A sourcing campaign allows professionals to access more diverse, wider channels, including passive candidates and underrepresented groups, with significant time and money savings. For prospective candidates, a campaign is a sign of proactive involvement on the company's part, proof they are regarded as partners and their time is valued.
Diversity Hiring and Unconscious Bias
Traditional recruiting methods fail to live up to the expectations of sourcing diverse candidates. JoinEight changes that, with improved visibility of the underrepresented groups and a candidate-position matching based on objective data points, based on industry and regional standards. Innovative AI-based recruiting and strong ML capabilities behind JoinEight improve the algorithm with each decision, allowing better management of diversity KPI while avoiding all risk of bias (both positive and negative).
Crowdsourcing
JoinEight employs powerful AI capabilities to make it easier for highly qualified and well-connected recruiting professionals to act as advisors for your recruitment needs. Relying on referrals adds an extra layer of dependability to our solutions. Our referral network acts as a liaison between companies and well-regarded leads, some of whom might not be actively looking for a career change. The hiring bonus is paid to the referee per hire upon successful onboarding, which means the overhead costs otherwise incurred by working with a hiring agency are eliminated. The process is fast and transparent.