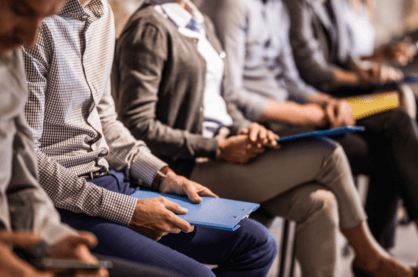 Joonko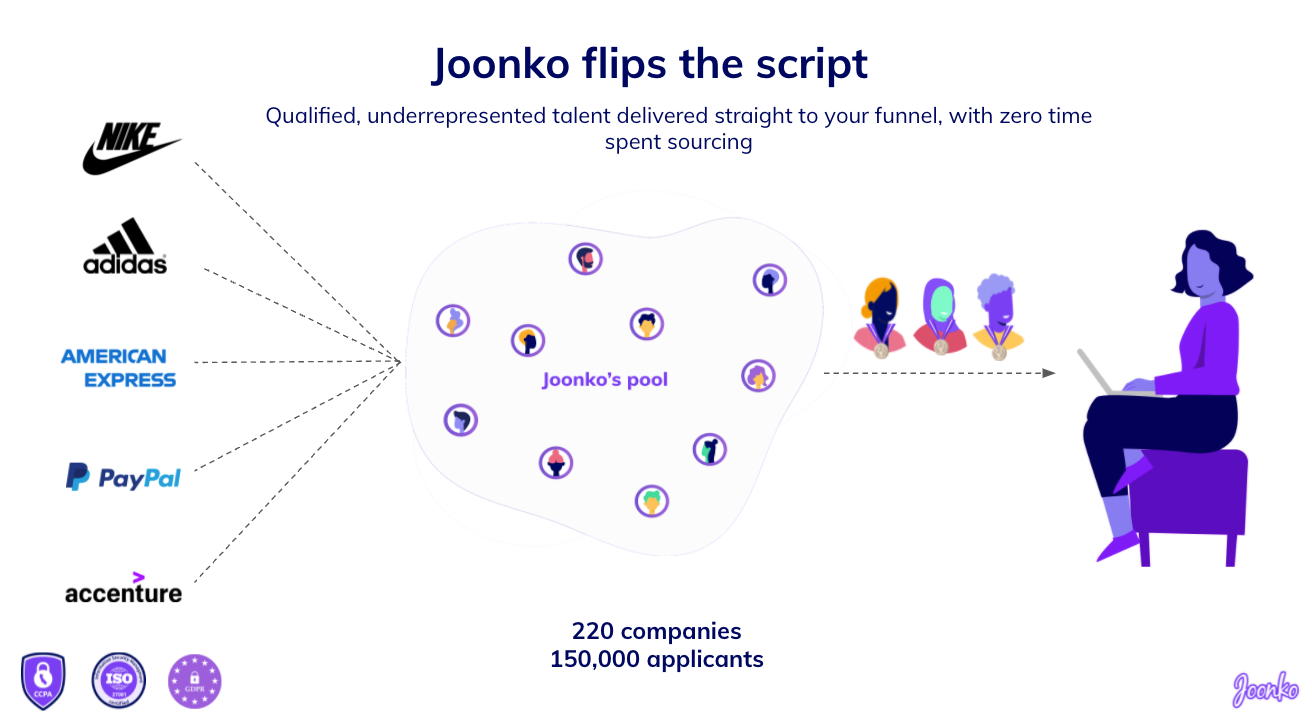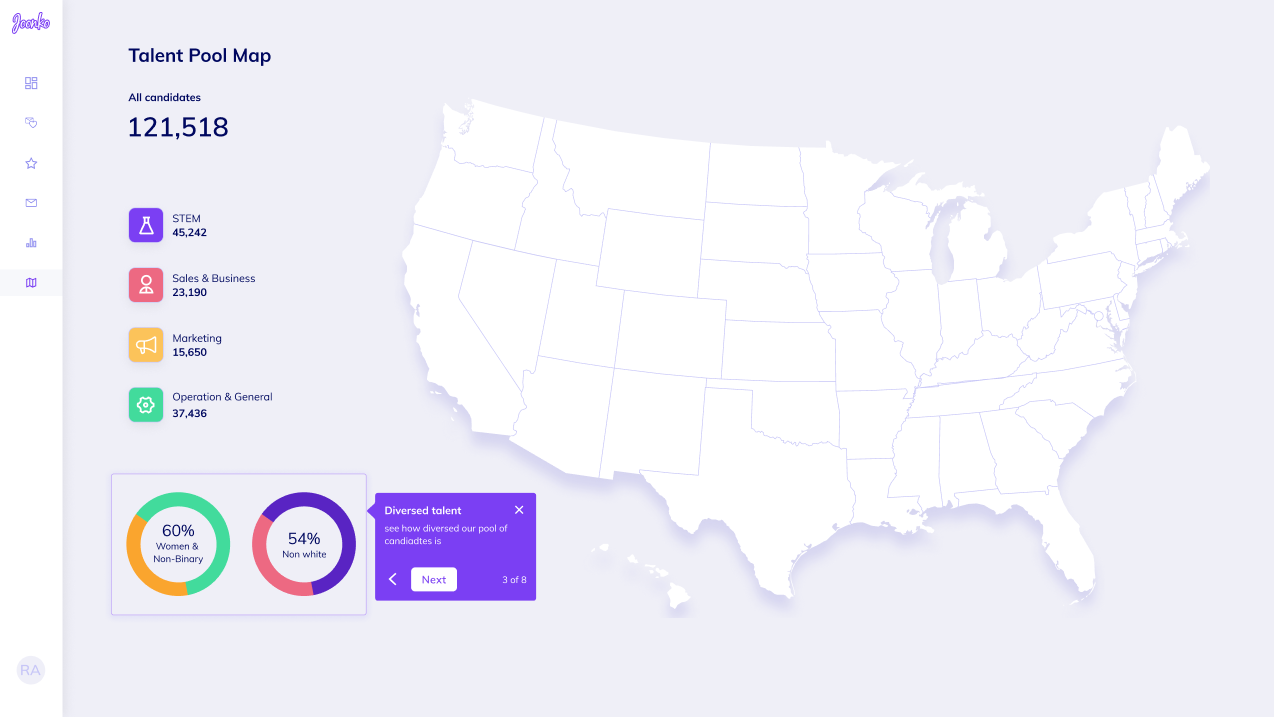 Scale your Diversity Pipeline
Instead of spending hours on talent mapping and outreach, Joonko's pool of pre-vetted active job-seekers automatically matches to your open roles based on your hiring team's criteria and the candidates' skills and experience.
Watch your diversity pipeline grow in your applicant tracking system with Joonko's direct integration with your ATS. Boost the number of women, veteran and non-white applicants for your STEM, leadership, and back-office roles by up to 27% in 3 months.
Improve Your Employer Brand
Enhance your candidate experience with a personalized rejection letter completed with a company-branded message and send them off with further professional opportunities at Joonko's partnering companies.
• Redefine candidate experience with a graceful farewell
• Display how your company cares by extending further opportunities
• Reflect your employer brand with the company's lingo and tone, enhancing your brand's visual standards
Track Your DEI Recruiting Metrics
Get a birds-eye view of all your diversity recruitment numbers in your ATS and monthly reports. See how many open positions you have, how many hires you've made, and which metrics need a little boost.
• Review actionable metrics that help measure your progress
• Implement new strategies to increase recruitment success
• Manage high performing positions and revise others accordingly