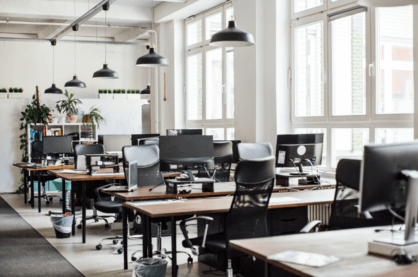 Kazoo
Recognition & Rewards
Kazoo Recognition features peer-to-peer social Recognition, Rewards, Behavior Bonuses, and Awards strengthen company culture, create alignment, and help employees feel more appreciated.
Peer-to-peer recognition is a powerful way to create a culture of continuous recognition across all levels of your company.
Use our robust global rewards catalog containing over 30,000 products to configure and customize the rewards that are right for your business — we have something for everyone, everywhere.
Talent Review
Talent Review is offered as an optional add-on SKU to all deal types: Recognition & Rewards, Performance Management, or full platform. Talent Review is an add-on carrying an additional cost
A talent review is the conversation that happens between management, leadership, and HR about an employee, their performance, and their potential. Talent reviews introduce fairness, objectivity, and accountability into the talent evaluation process. Instead of assigning a simple rating, talent reviews empower managers to evaluate employees both by their past performance and their perceived future potential. This informs who stays, who gets a raise, and who gets promoted.
Performance Management
Kazoo Performance features Goals and OKRs, Sync-Ups, Feedback, Check-Ins, and Talent Assessments designed to create alignment and ongoing conversations about priorities, employee performance, and development.
Goals and OKRs:
Create alignment up, down, and across the organization by empowering your employees to set and track goals or objectives and key results (OKRs) aligned with larger, company-wide initiatives.
Sync-Ups:
Whether it is regular 1:1s or ad hoc status updates, essential conversations happen off-cycle and across teams. Sync-Ups addresses this by making it easy for individuals, managers, and groups in your organization to meet to talk about Goals, Feedback, or other agenda items ― any time they need.
Check-Ins:
Easily facilitate manager and individual conversations about goal progress, recent accomplishments, performance feedback, and longer-term career objectives.
Feedback:
Continual feedback is critical in high-performing organizations as it supports communication, collaboration, and innovation. Thoughtful, templatized forms make it easy to receive feedback from peers, managers, or a complete 360.
Surveys
Survey customization:
Unlimited surveys, admins, & custom questions
Custom company branding
Configurable confidentiality parameters
Survey creation:
Research-backed, statistically validated questions
Best-practice templates library
Multiple question and response types
Employee attributes to reduce survey length
Survey user experience:
Quick, easy to complete surveys
Any device, any browser
Inclusive and easily accessible via email, SMS, or URL/QR code, kiosks, and on paper