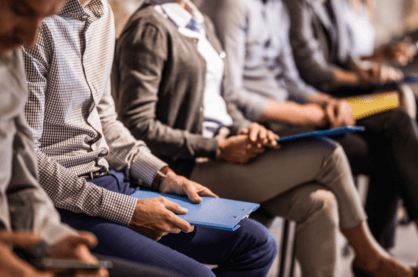 Kyler Professional Search
Kyler Professional Search Overview
Features
Changing the way Recruiting is Done
ARE YOU…
➢ Seeking a more cost-efficient way to recruit top talent?
➢ Trying to hire from the National talent pool?
➢ Paying the high price of contingent recruiters with limited result?
➢ Anticipating growth or a high turnover due to retirement of your existing workforce?
➢ Looking for a "Partner" that truly cares more about helping you find top talent than just getting a FEE?
OUR TALENT ACQUISITION SERVICES TEAM CAN HELP
If you answered "yes" to any of these questions, we can help! Unlike typical contingency recruiters, we function as a true partner in your business process, bringing top-notch experience in full life cycle recruiting and a vast network, to work with you to get top talent in your organization.
WHAT OTHERS HAVE SAID ABOUT OUR SERVICES
"I found Amylyn to be a topnotch professional with a strong background and knowledge in recruiting. She was the kind of employee you could fully depend on and she was a real pleasure to work with. Amylyn had the kind of "out of the box" thinking that makes a truly successful recruiter.
OUR VALUE PROPOSITION
OUR UNIQUE BUSINESS MODEL is unlike typical contingency recruiting. We serve you differently – and better! We offer:
➢ Tier-one quality recruiting services.
➢ Process – with enhanced quality and sharing of best practices.
➢ Creative fee structuring and cost savings.
➢ Operations that are "invisible" to the internal client and the candidate base.
➢ Network partnerships with over 400 contingent recruiters across disciplines and geographies
Executive Search
Kyler Professional Search has established a model that we believe addresses the toughest problem in corporate America today…Connecting TOP TALENT with GREAT COMPANIES in a cost efficient way.
We Strive To Be "Difference Makers."
Relationship TRUMPS Revenue – While revenue is important to running any business, we KNOW that doing the RIGHT things to build lasting relationships will drive long term referrals and revenue.
Customized Pricing – Our pricing is customized based on relationship and complexity of search. Our pay-for-performance bonus model has proven to be highly successful in getting top notch talent hired fast!
We partner with over 400 professional Recruiter's to share candidate databases, reaching across many disciplines, industries and geographies.
Most importantly we CARE about your company and your career as if it were our own!
ATS Search and Selection
We will work to quickly know and understand your business and it's needs.
We will use that understanding to conduct a software search and selection for the RIGHT tool to help you attract Top Talent and develop talent pools for future hiring so you are not always starting from a blank sheet of paper.
There are many reasons to invest in an ATS from employment branding, to souring top talent to creating fair and equitable internal application and referral programs.
We will work to help you find and implement the best tool for your business now and in the future!
Resume Coaches- Outplacement service
DOWNSIZING and want to make sure your team lands on their feet????
It's unfortunate when companies downsize or must release people from their team. Would it not be great if you could set them up for success as they exit?
The cost of outplacement programs can be quite expensive and do the released employees really use the ALL of the services you pay for?
Our "Quick Start Program" allows us to come along side those that are new to job search to ensure market readiness.
WHAT OTHERS HAVE SAID ABOUT OUR SERVICES
"YOU ROCK! What a great experience and I am not easily pleased."
"I just wanted to reach out to say thank you for your help. I got invited to eight face-to-face interviews after you changed my resume and I was offered three positions. May God bless you for your kindness."
FEES RANGE BASED ON COMPLEXITITY OF CANDIDATE
Average investment $1500-2600 per candidate
(A minimal investment to ensure you do the right thing!)