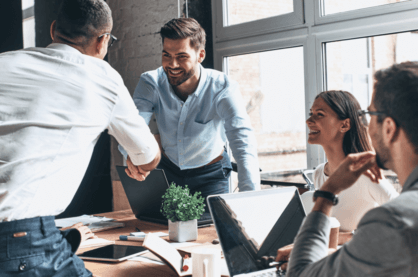 Namely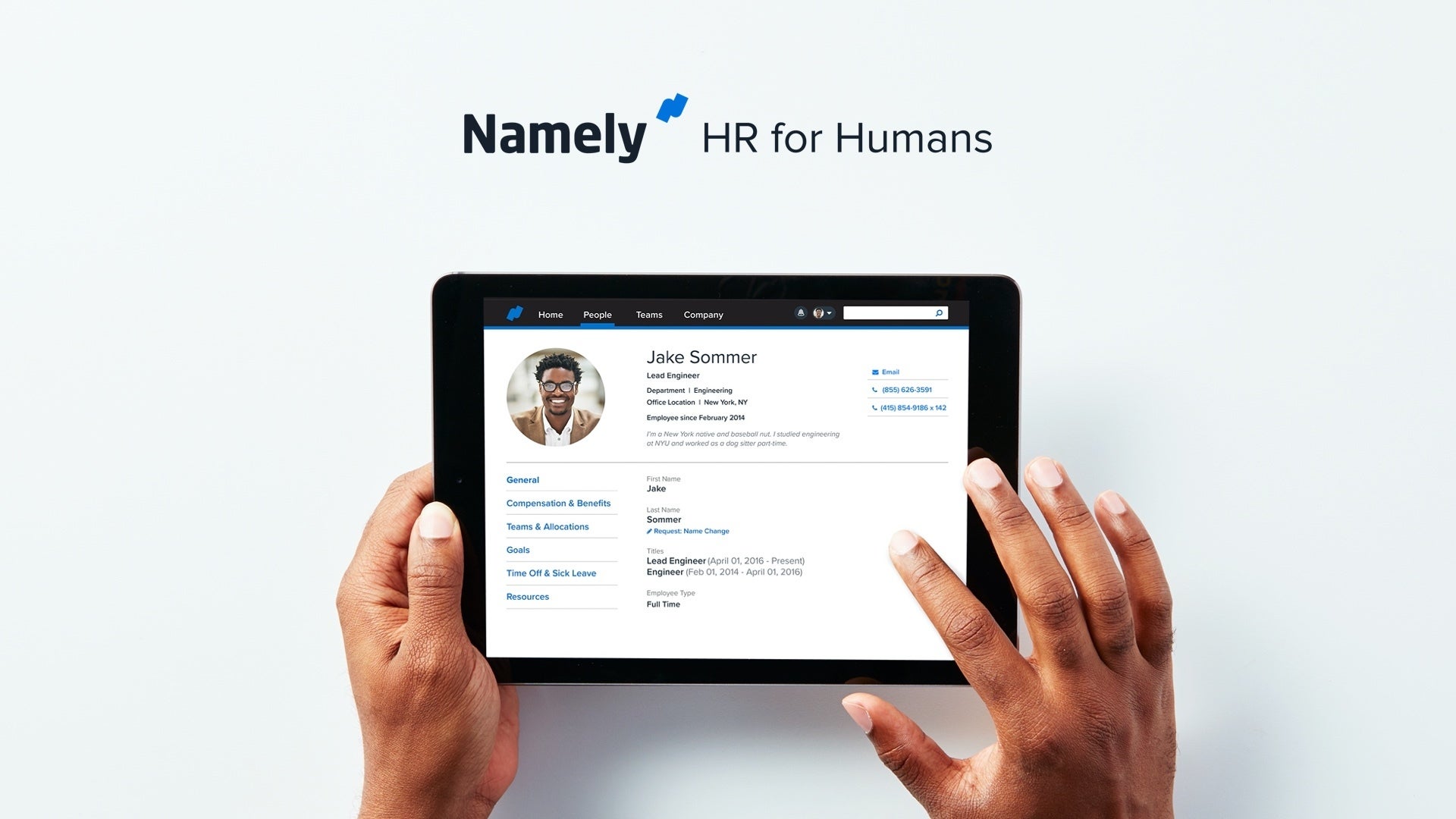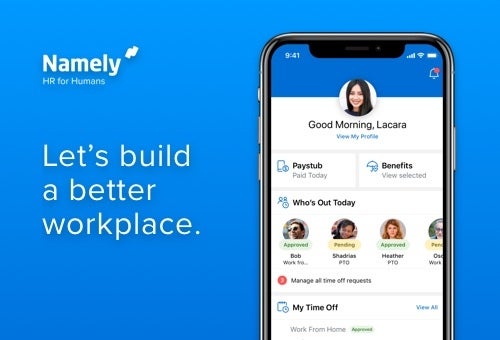 Namely is the leading HR, Payroll, and Benefits platform for growing companies. Save time, reduce costs, and manage your entire HR process in one place.
HR Software For Building A Better Workplace
Namely's HR platform offers a centralized location to manage the employee lifecycle from new hire to retirement. Onboarding, employee profiles, time-off tracking, and reporting all exist within one source of truth. The platform also provides flexible talent management tools to help users track overall employee performance and align to goals over time. The system allows HR, payroll, and benefits data to stay in sync, and simplified reporting gives clients control on how they use this data. Users can automate for paperless administration of their people data with Namely's open API partner integrations, configurable workflows, electronic onboarding, and eSignature. Namely's analytics and benchmarking tools even help employers utilize data insights, providing specific and relevant benchmarking for a company based on industry, geography, or size. Namely's platform enhances employee engagement and communication across all departments–with a social news feed that promotes appreciation and information sharing, the platform tends to have great user adoption.
HR Compy Advice & Action
Namely's HR Comply Advice & Action is a comprehensive, end-to-end people risk management solution that is supported by expert services. This product is uniquely positioned to help mid-size companies mitigate the numerous people-centric compliance risks that exist in every organization. Namely's Comply Advice & Action consists of four components: Live HR advisors, a Learning Management System, a Living Handbook Builder, and OSHA logs and forms. Comply Advice & Action also delivers high quality content that offers expert analysis of employment laws and regulations, best practice information, providing guardrails when something happens, and outlining the necessary steps to move forward. It offers an extensive content library, powerful tools (such as a job description builder or employee classification toolkit), as well as compliance and legislative insights. With Comply Advice & Action, clients can reduce manual efforts and stay up to date on breaking compliance news.
Enhanced Services
Namely's Enhanced Services offering includes Managed Benefits and Managed Payroll. Namely's Managed Benefits Services provides mid-sized companies with benefits consulting to secure the most competitive rates and offerings; technology support to deliver benefits to employees in a platform they love to use; and ongoing management of benefits provider relationships. Managed Benefits clients can expect an easy implementation, seamless setup, and unlimited, prioritized carrier feeds.
Namely's Managed Payroll is an enhanced service that was designed to reduce the amount of administrative burden associated with payroll processing. With this service, Namely's Managed Payroll consultant acts as an extension of the client's payroll team, managing tasks such as data entry, garnishment administration and state tax registration. They also offer expertise in the payroll domain and the Namely platform.
Time and Attendance
Namely Time is a feature-rich time and attendance solution to address the challenges of managing and paying an hourly population. It offers extensive functionality to manage time, attendance, and employee scheduling. Clients have the ability to capture employee hours in the format of their choice: web punch, timesheet, physical clock, kiosk, etc. People leaders can easily manage approvals, overtime, exceptions, missed punches, and job code tracking. Enhanced scheduling functionality to organize shift assignment, dropping and swapping can also be supported. This product helps clients manage their workforce in real-time dashboards that show what matters most to them, and improves the employee experience with mobile time entry, without having to worry about system fraud. Businesses are protected with geofencing and app restrictions.