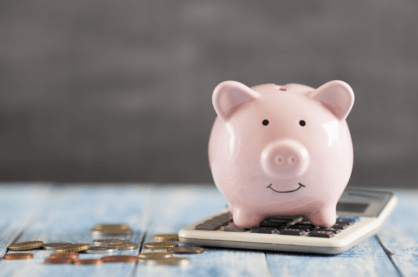 RetroTax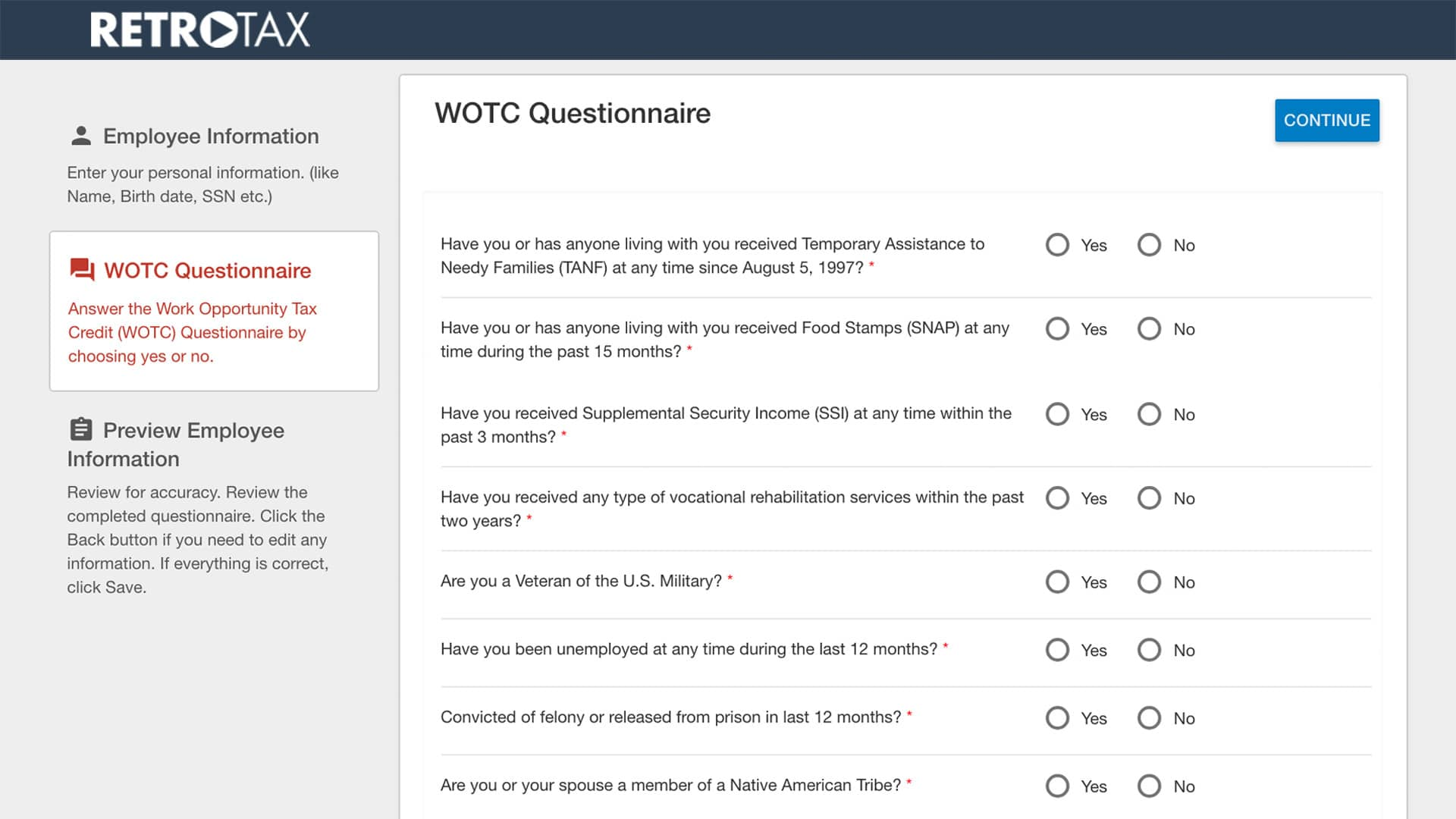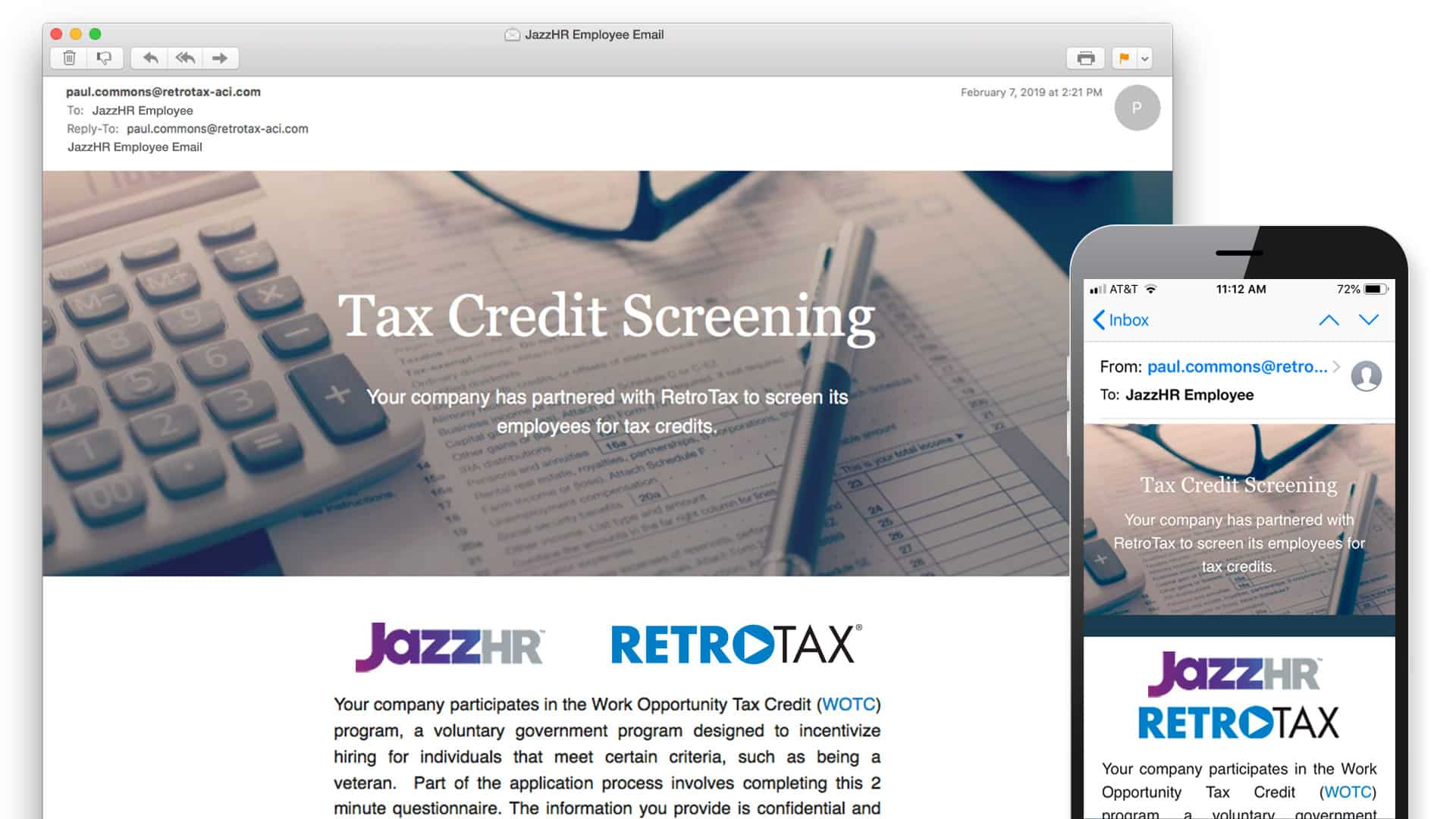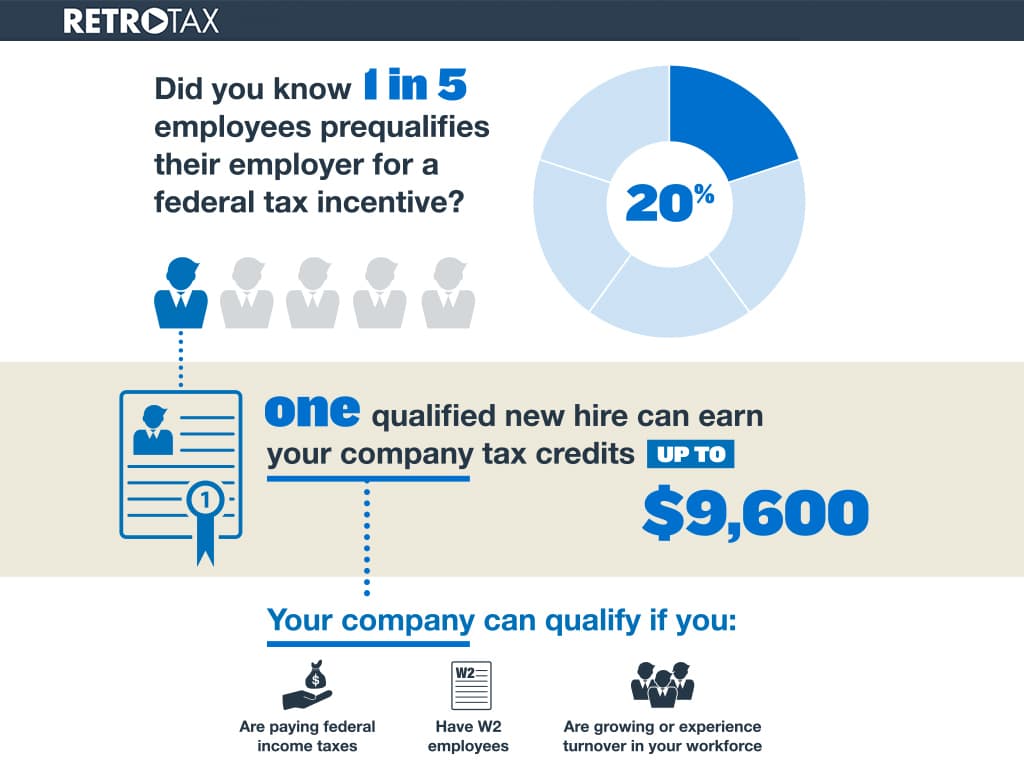 RetroTax Overview
Features
Risk Free Tax Credit Administration
RetroTax is a full service tax credit administration platform that allows your company to generate federal and state tax credits based on the employees you hire, locations you open, and growth you experience. We help organizations turn HR into a profit center. Our integrated offering reduces the amount of time and administrative burden spent managing these programs, and all work is on a contingent fee basis, which means no risk, all reward.
Seamlessly Screen Applicants
As you look to hire new employees, RetroTax is there to help you screen these applicants for potential tax credits. All applicants receive a tax credit questionnaire to complete, and RetroTax takes the process from there, handling the certification process from start to finish.
Tax Credit Reporting
RetroTax clients receive weekly applicant screening reports and monthly activity reports to keep on top of tax credit activity. At glance, track the maximum tax credits available for applicants, number of applicants screened, pending certifications, and applications approved for tax credits.
Additional Programs Available
RetroTax can also help your company administer other federal and state tax credit and incentive programs. During our introductory call we will discuss the availability of other programs in your area and industry.