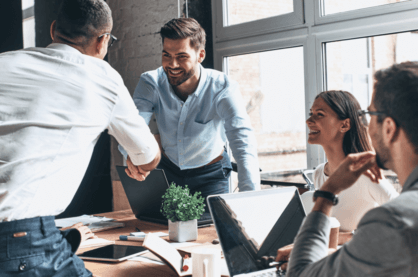 Rippling
The First Employee Management Platform
Rippling is a software platform that helps businesses manage all their employees systems — their Payroll, Benefits, Computers, and even all the apps they use, like Gmail and Slack.
It connects every system in a company to one employee system of record, that automates all the manual work businesses normally have to deal with, to make employee changes — because any change you make to an employee in Rippling, ripple out to every other system.
Take onboarding, for example. A company can just log in, enter some basic hiring info in 90 seconds, and they're done. Rippling will instantly send all their agreements for eSignature, sets up their payroll and benefits, ships their work computer, and add them to all the apps they use—like JazzHR, if they're in recruiting. And if they leave the company, Rippling instantly disables all that stuff.