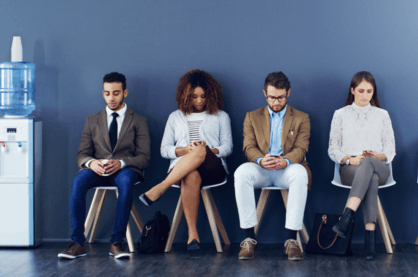 RiseKit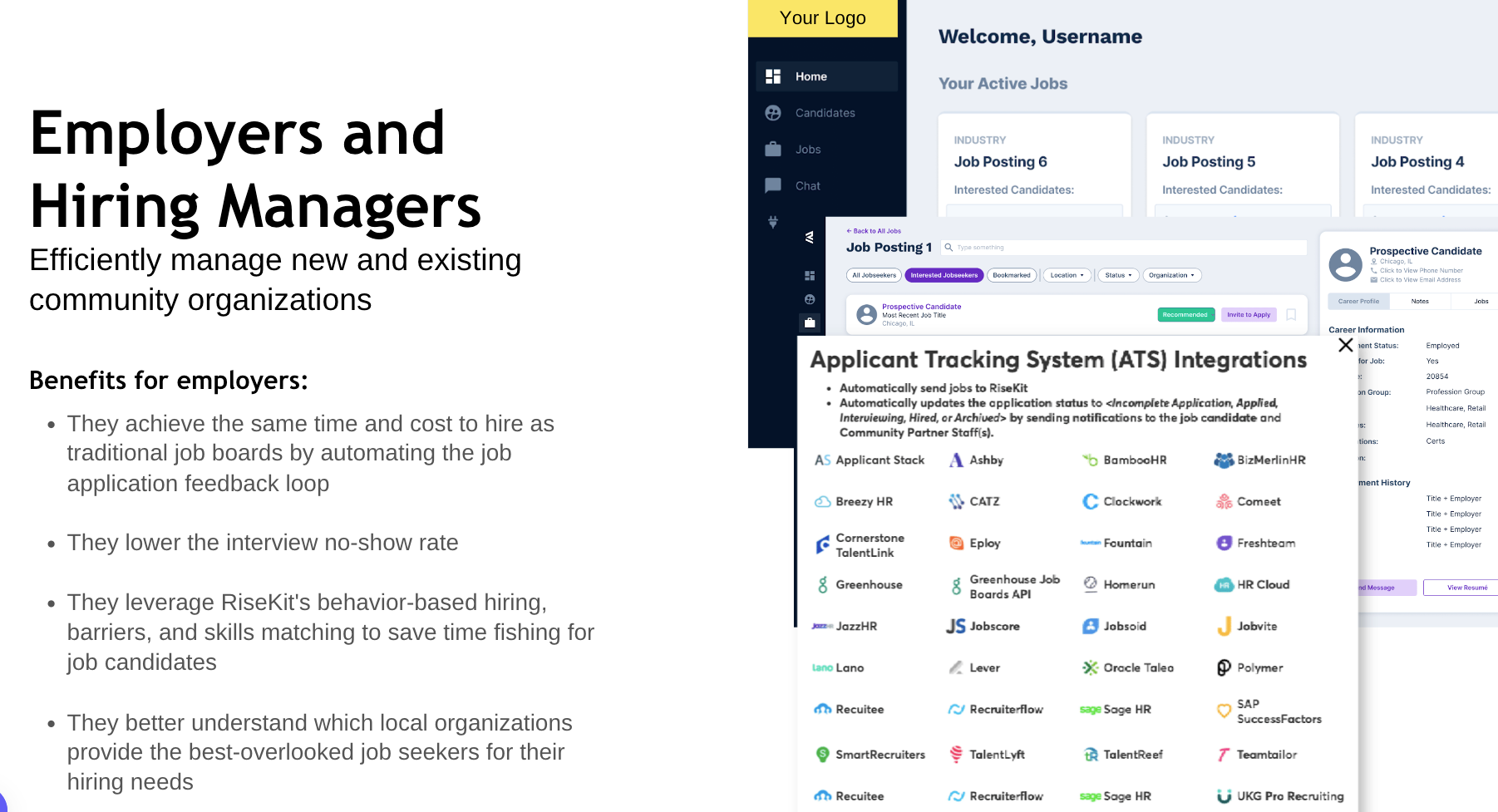 Reduce cost of staffing and overtime by 30+%
Staffing firms and overtime are becoming one of the most expensive costs in HR in a post-covid world.
We can help reduce these costs by building a pipeline of talent that you don't have efficient access to through Community Based Organizations, Workforce Programs and more.
Increase Diversity and Inclusion by 30+%
95% of RiseKit's jobseekers are diverse.
We help companies of all sizes launch and/or grow DEI programs by scaling talent pools through community organizations. These programs can be any of the following: workforce programs, veteran programs, Head Start Programs, Ex-offender programs, LGTBQ programs, youth programs, refugee programs, immigrant programs, high schools/colleges, and more.
Get 600 Hours Back Through Community Based Hiring
Use RiseKit to save time managing existing and new community partners by integrating into JazzHR to automatically provide application updates to your community partners and their job seekers.
This can lower your no-show interview rate, increase your talent acquisition team's capacity and deepen partnerships with the community. Through our technology, we can help talent acquisition team members get 600+ hours back to source more candidates by automatically updating the application feedback loop to community sourcing partners.
Behavior Based Hiring for Entry Level Skills
For Entry Level and Hourly Jobs, you just want to know who will show up on time, communicate well and have a good attitude. Use RiseKit to utilize behavior-based and skills-based hiring across community sourcing partners.