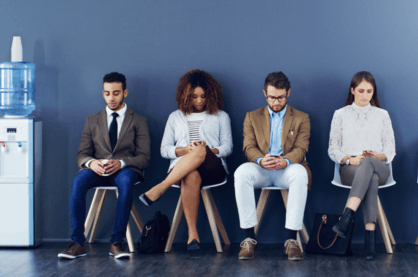 Rolebot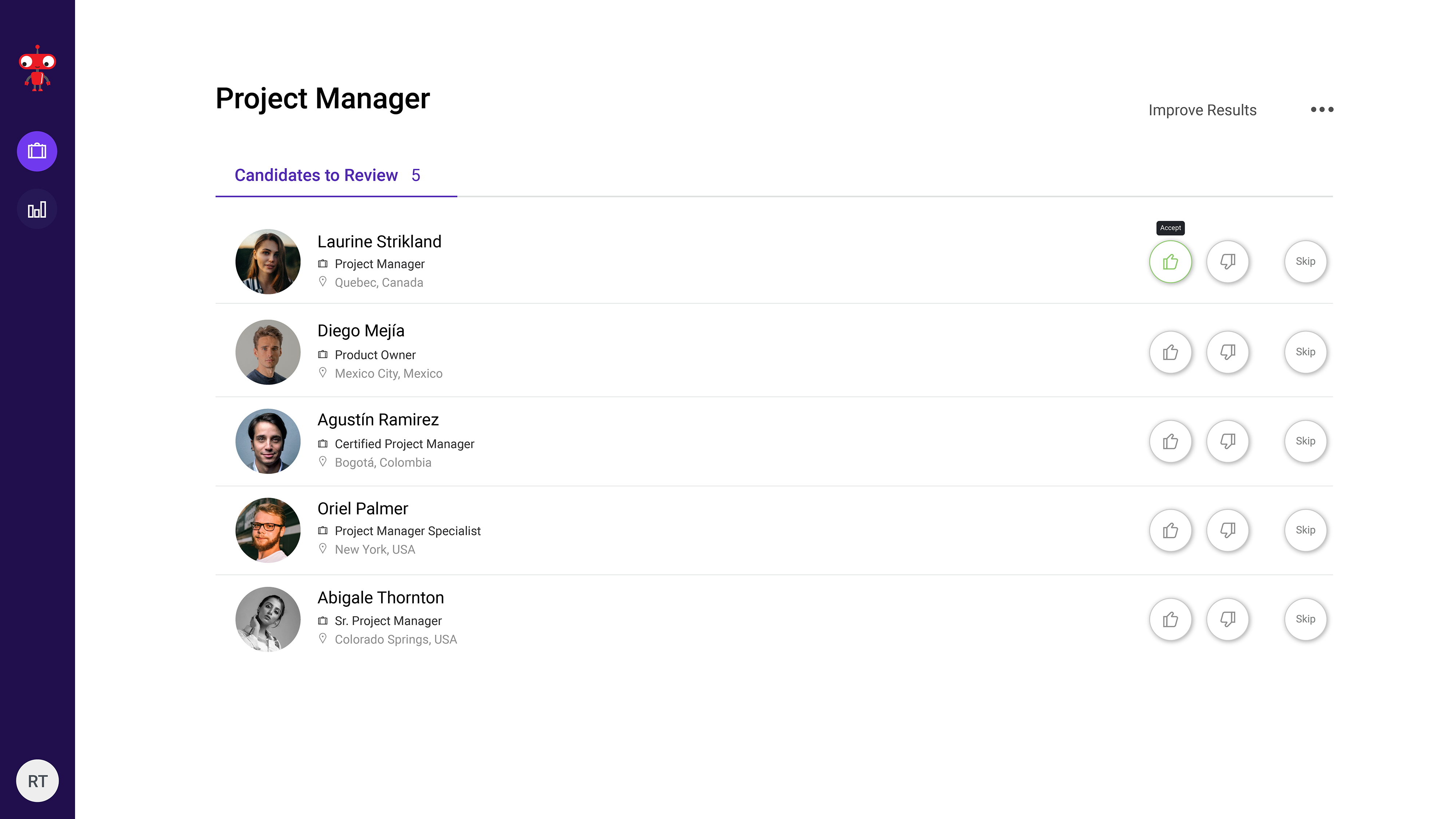 Ideal Look-Alike- Passive Candidate Sourcing
To launch a role it takes less than two-minutes. No creating, approving or waiting for a job description. It is not required.
Setup begins by plugging in two digital profiles of ideal top performers and answering a few questions to help with the search and the outreach process. Rolebot does the heavy lifting. Using AI it builds a look-alike talent pool leveraging signals from over 100 publicly accessible data points across the web, including social media, conferences, blogs, certifications, and professional networking communities. Github & Stackoverflow (Tech), Dribbble &Behance (Design), Doximity (Healthcare), NASBA (CPAs), Bravado (sales) Using algorithms and AI, Rolebot goes to work finding you the best look-alike candidates – while you sleep.
Securing 1st Interviews
Solving for recruiter bandwidth – Rolebot handles all the outreach to the talent you select. Captivating their attention, and wooing them to interview.
To ensure an amazing candidate experience, Rolebot has a talent success team that oversees the process from start to finish.
<10 min Thumbs Up/Thumbs Down Selection
The following day the platform delivers a list of candidates ready for you to select or reject, using an efficient thumbs up/thumbs down rating. Each selection teaches the machine and enhances the AI, improving selection accuracy with each round, instead of starting from scratch daily.
The talent pool gets better every day.
DE&I and Metrics
Rolebot guarantees 1/3 of the candidates each round will be diverse.
Our dashboard provides in real time: response rate, sourcing accuracy, and DE&I sourced and accepted. Details on responses to help fine tune retirements for better results.