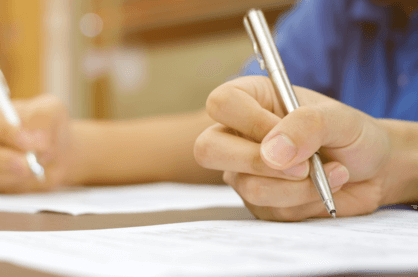 Sapia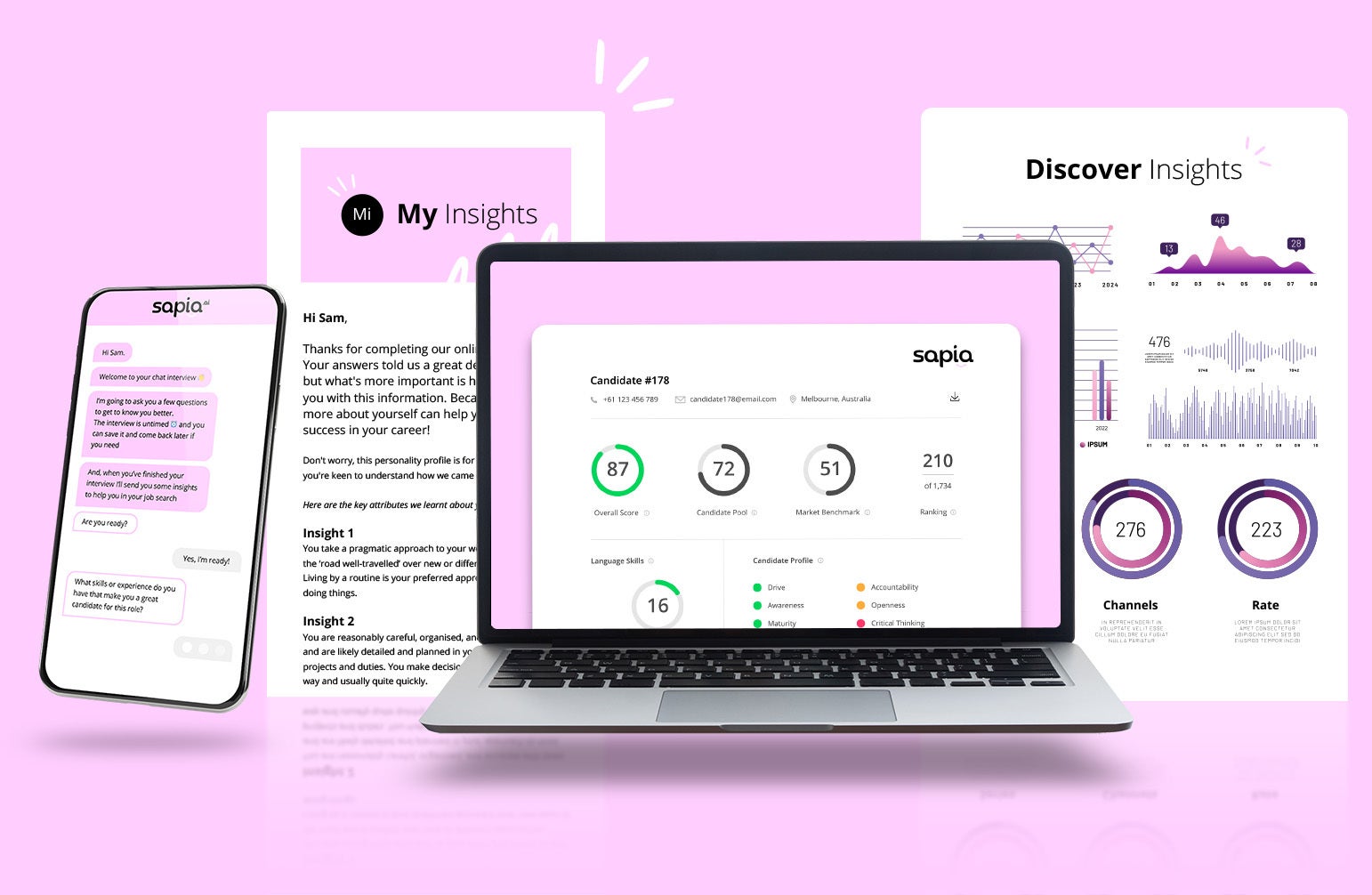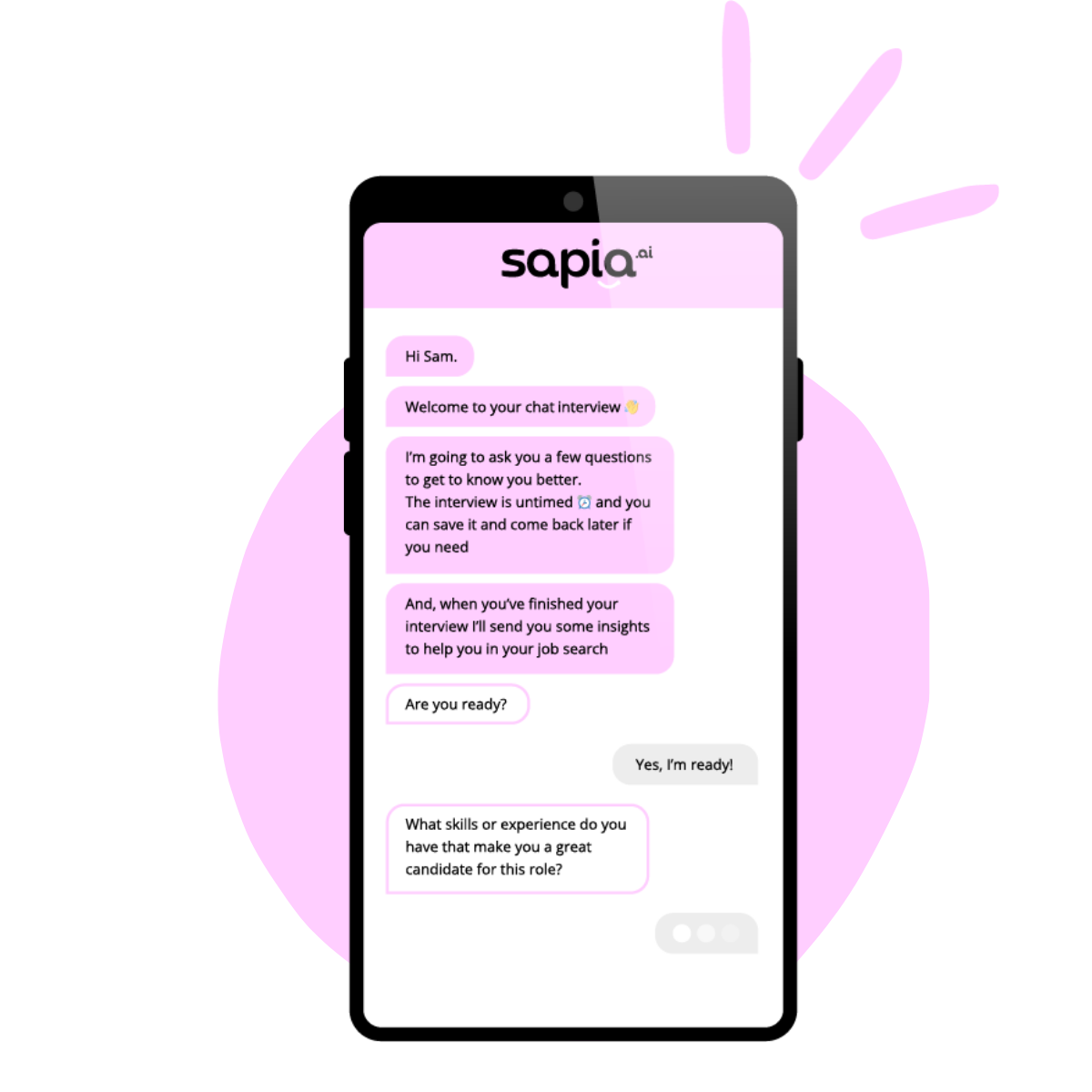 Find the best candidates, fast with automated screening & interviewing.
We work with you to create an ideal candidate profile for the role and give every candidate a short structured interview over chat.
Using a unique blend of personality and data science, we uncover candidates' soft skills and communication skills, automatically scoring and ranking them according to their fit for the role. The top candidates progress to an asynchronous non-AI Video Interview for hiring teams to review, and every single candidate gets personalized insights and coaching tips.
A unique candidate experience that elevates your brand.
Candidates rate our interview experiences 9.1/10 on average. Why? Because everyone is interviewed, and no one is ghosted.
The personalized insights they receive are a boost for candidates' confidence, and your brand. 85% of candidates are likely to recommend your products and services to others based on their experience with our Smart Interviewer.
Disrupt bias and set new heights for diversity.
Sapia's Ai Smart Interviewer is your fair, unbiased hiring companion.
Our Chat Interview is 100% blind, using only objective factors to analyze role fit. Removing human biases from the screening process enables you to reach your DE&I objectives faster, and gives every candidate a fair chance at success.
Make smarter hiring decisions.
Arm your hiring teams with objective intelligence that helps them hire the best talent.
Comprehensive skills profiles give hiring teams insight into who a candidate truly is, without the biases present in traditional profiles like resumes.