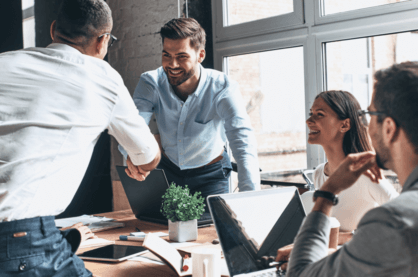 SaplingHR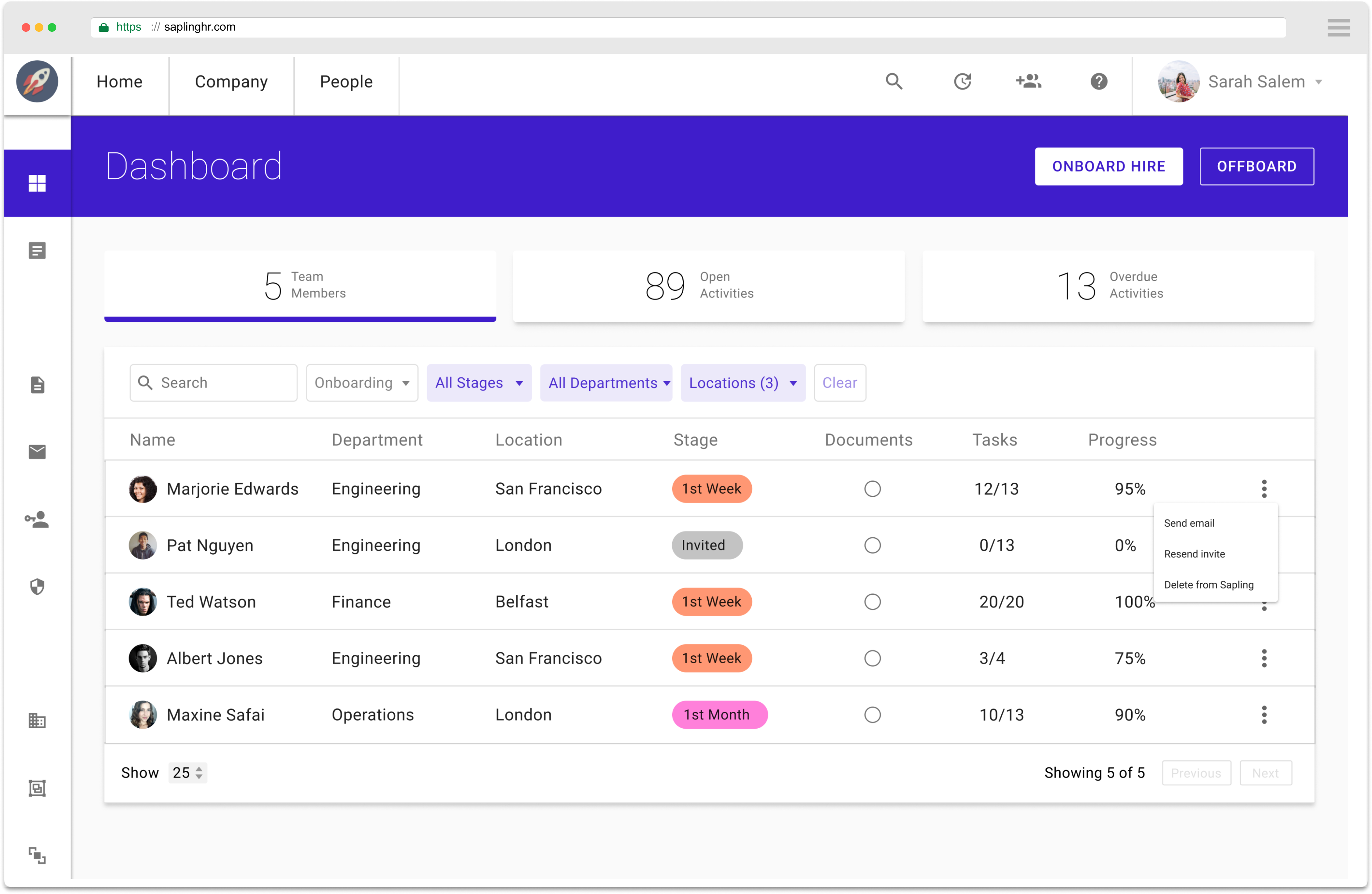 Save time by automating the busywork
Automate your people admin processes with digital documents, intelligent workflows and real-time notifications.
Sapling allows you to build streamlined and repeatable people operations for your organization, anticipating your needs and sending reminders automagically.
Elevate your employee experience
Create a unique and engaging experience for your employees – even before they start.
With a clean and simple UI, Sapling is not just easy to use, but an HR tool people want to use.
HR that scales with your team
One size doesn't fit all. Sapling is highly customizable and allows you to build the right processes for your team.
Run data-driven HR programs, with high-level visibility across your entire organization.
Get visibility on the moving pieces
Allow your teams to track the data and insights that's right for them, with configurable, permission-based reporting and powerful dashboards.
Sapling gives you beautiful dashboards and insightful analytics at your fingertips, and helps you generate a variety of customizable reports in seconds.