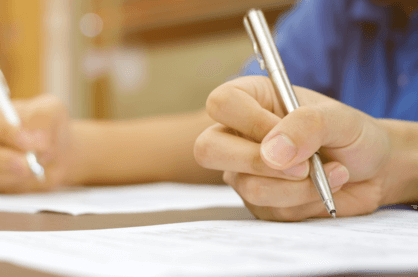 SkillSurvey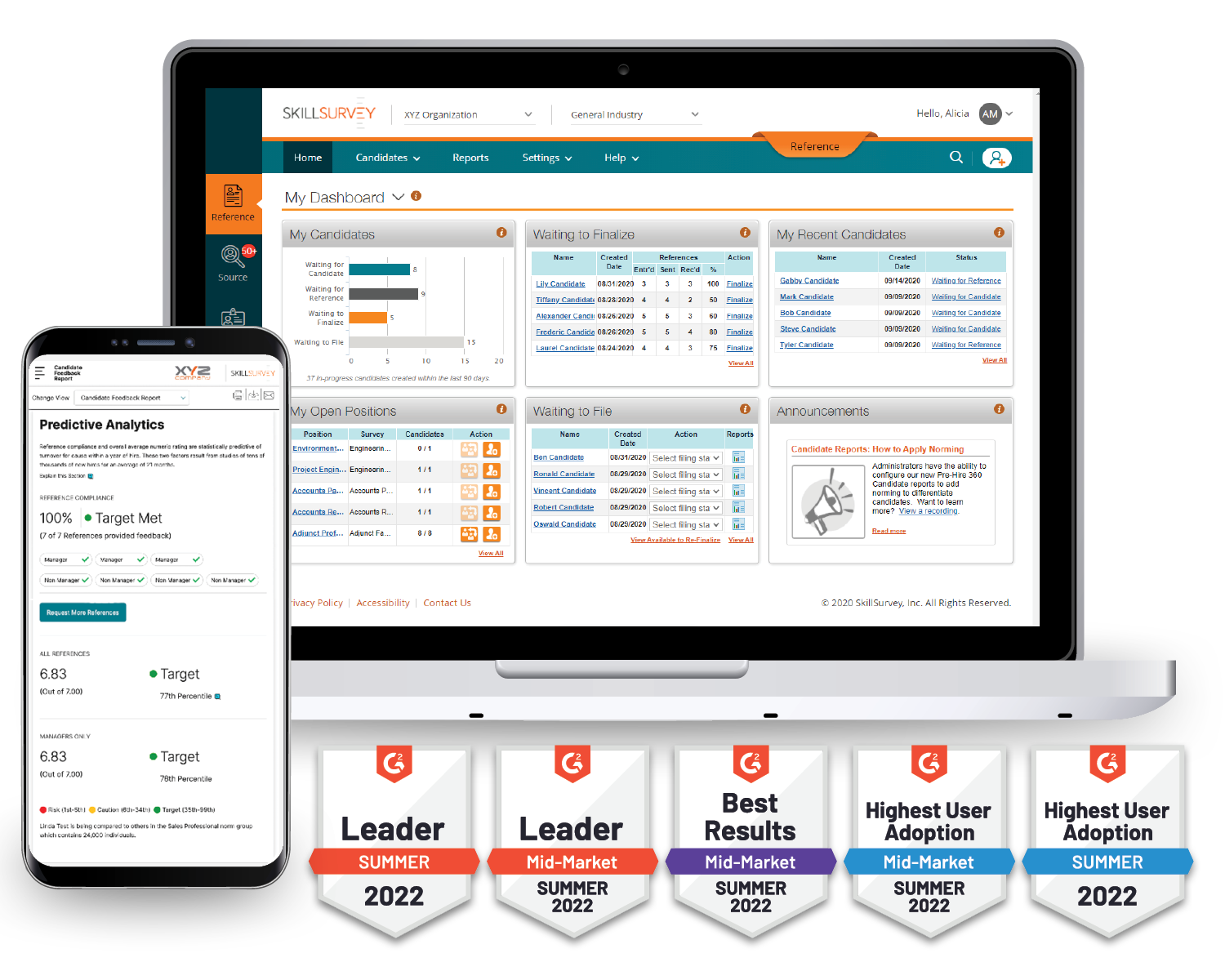 Digital Reference Checks
Increase pipeline quality, decrease time to fillGood candidates aren't available for long. Don't lose your next great hire to the competition while you're setting up screeners or reaching out to confirm the right references and their contact information.
Create positive hiring experiences for everyoneThat's why we make it easy to get meaningful, predictive insights on a candidate's past performance from their references so you can share detailed feedback reports and behavioral interview questions in advance of the interview. And measure candidate experience and hiring manager satisfaction post-hire.
Promote unbiased hiring, champion inclusionSkillSurvey's solutions support EEOC compliance and provide data that can reduce unconscious bias during the hiring process. Our extensive survey library means we can ask questions that relate to the job. And you can learn about potential employees' character including if they treat others with respect.
Passive Candidate Sourcing
Build new, reliable talent pipelines. Looking for excellent sources of new passive candidate leads? SkillSurvey can put a robust talent pipeline at your fingertips. Leverage relationships through references and referrals to source high-quality talent. After a reference completes a survey about the past performance of the candidate you are interviewing they are asked: "how about you? Would you like to learn more about opportunities at you Company?" Everyone who checks yes is added to your passive candidate pool!
Post-Hire
Gain intelligence across the employee journey to improve hiring, engagement and retention with an employee feedback collection solution that automates post-hire feedback from employees and managers. Science-backed engagement surveys are automatically launched at critical touchpoints in the employee lifecycle (7-days, 30 days, 90 days, etc) giving you insight into company culture and giving you the ability to identify strengths and weaknesses to address.