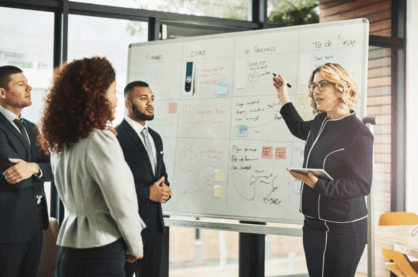 SNIPEBRIDGE
SNIPEBRIDGE Overview
Features
Talent Advisory
Organizations that are struggling with longer hiring cycle, new-hire attrition or rising cost per hire benefit the most from our talent advisory services. With a focus on people, process, tools and governance, our talent advisers work closely with clients in evaluating the current state of their recruiting function, identify gaps and challenges and make recommendations on improving productivity and effectively meeting their hiring goals.
Our talent advisory services consist of Recruitment Process Audit, Recruitment Process Transformation and Recruiting Tools Evaluation.
Talent Attraction
SNIPEBRIDGE implements a proven talent attraction strategy consisting of creative recruitment marketing and employer branding programs to attract and engage prospective candidates. Our goal is to improve brand awareness and jobs visibility and continuously generate interest in client's hiring positions. This service is absolutely essential to support the talent acquisition process, especially in today's low unemployment rate and competitive marketplace.
Talent Acquisition
As a strategic talent partner, SNIPEBRIDGE implements a holistic talent acquisition model encompassing strategy & expert services to attract-engage-acquire the best talent. We set up a hiring ecosystem comprising of resource planning, hiring strategy, dedicated team, individualized process & tools and a time-based business model.
SNIPEBRIDGE drives both, end-to-end hiring requirements and individual expert services including sourcing, talent intelligence, on-boarding, etc. to support customer hiring team.
Our proprietary High Value experience formula ensures higher quality of hire, accelerated hiring cycle and low new-hire attrition through a business model that pays for itself. Some of it's key elements include singular recruiting function focus, assigned team, omniSOURCE & Symbiotic Assessment innovation and SLA driven execution.