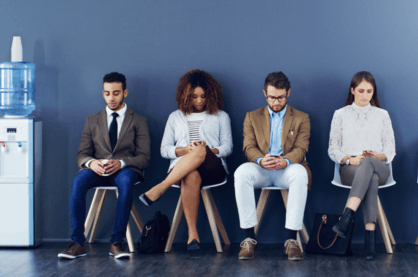 Tal&Dev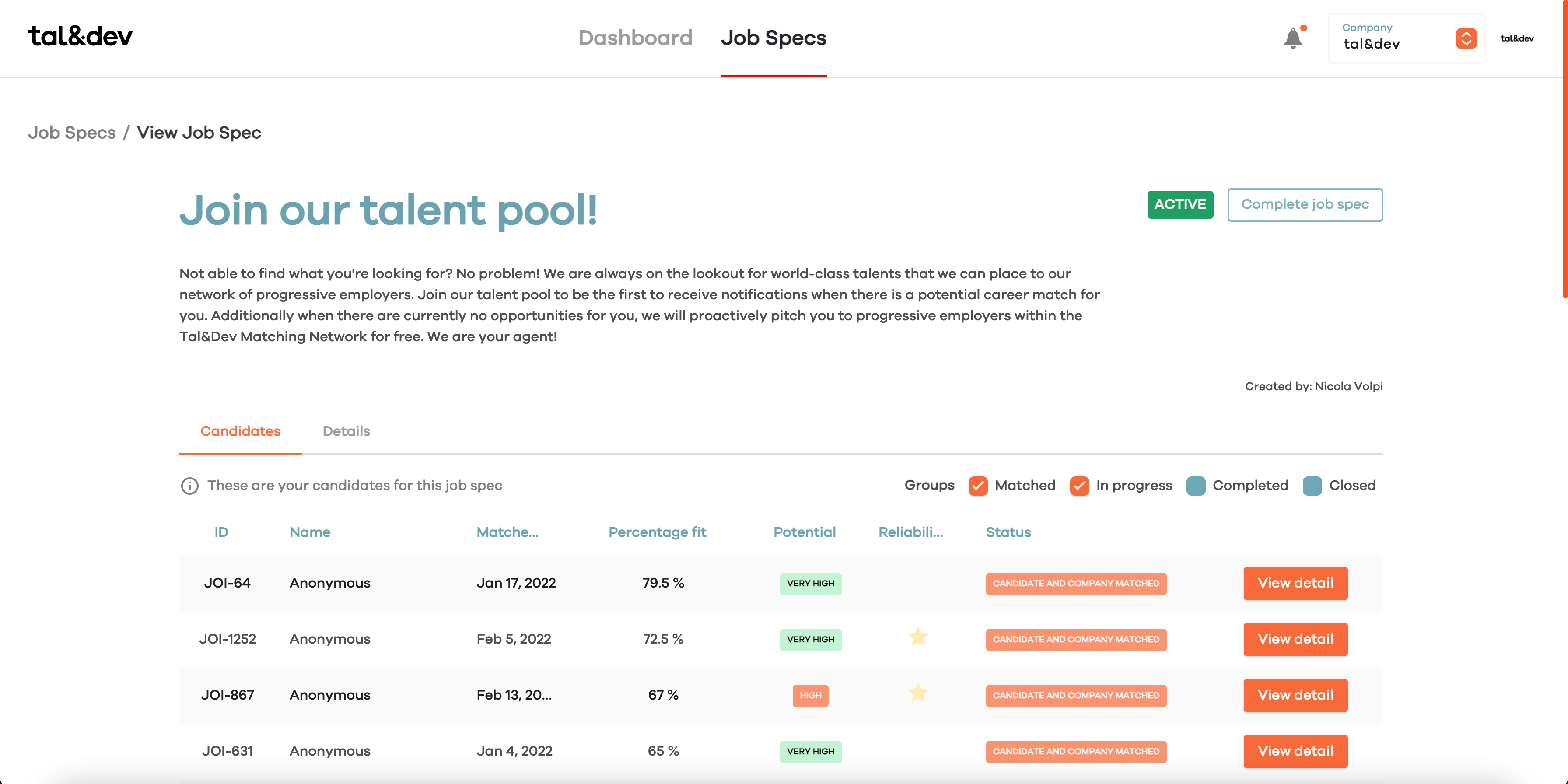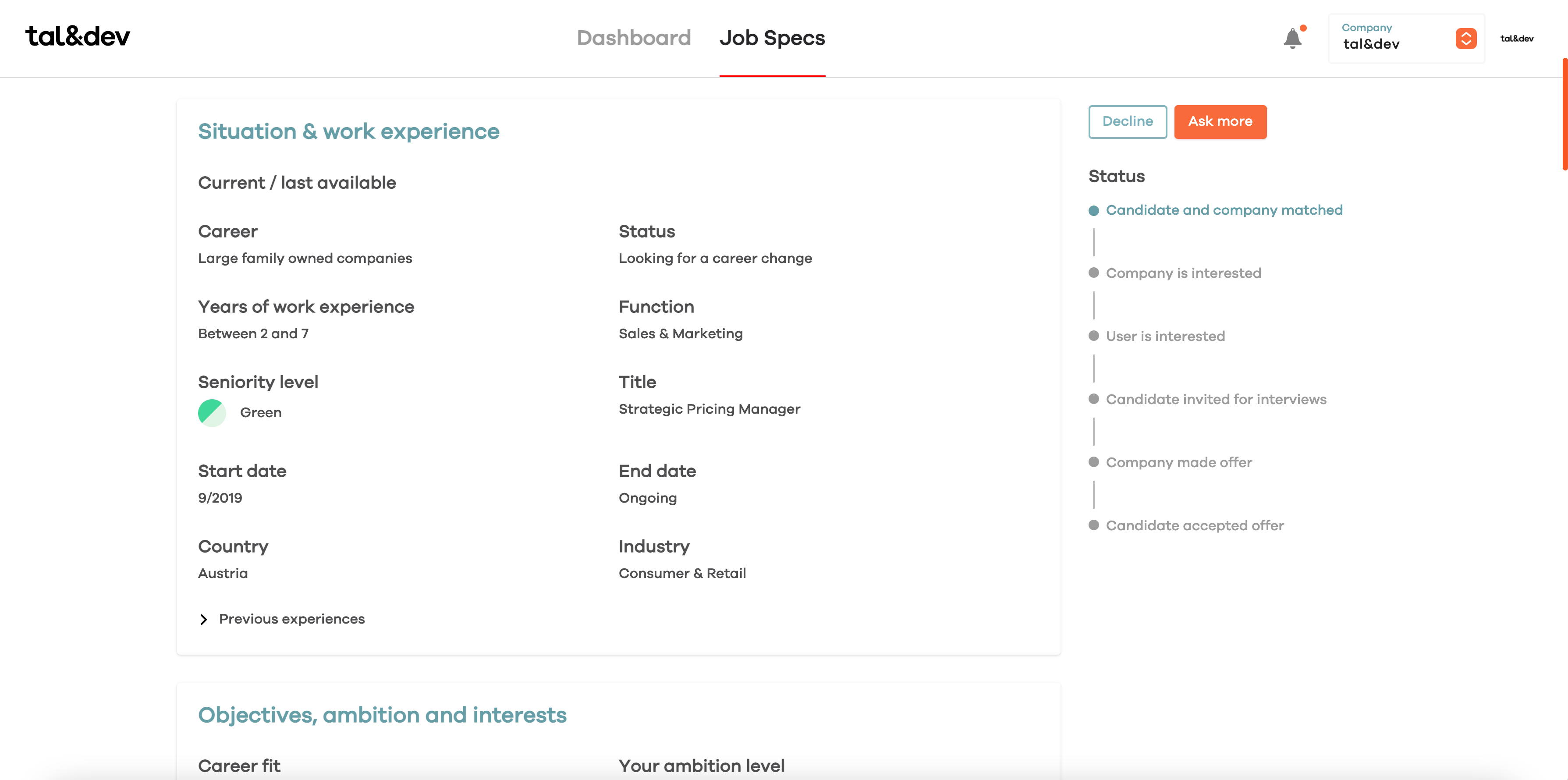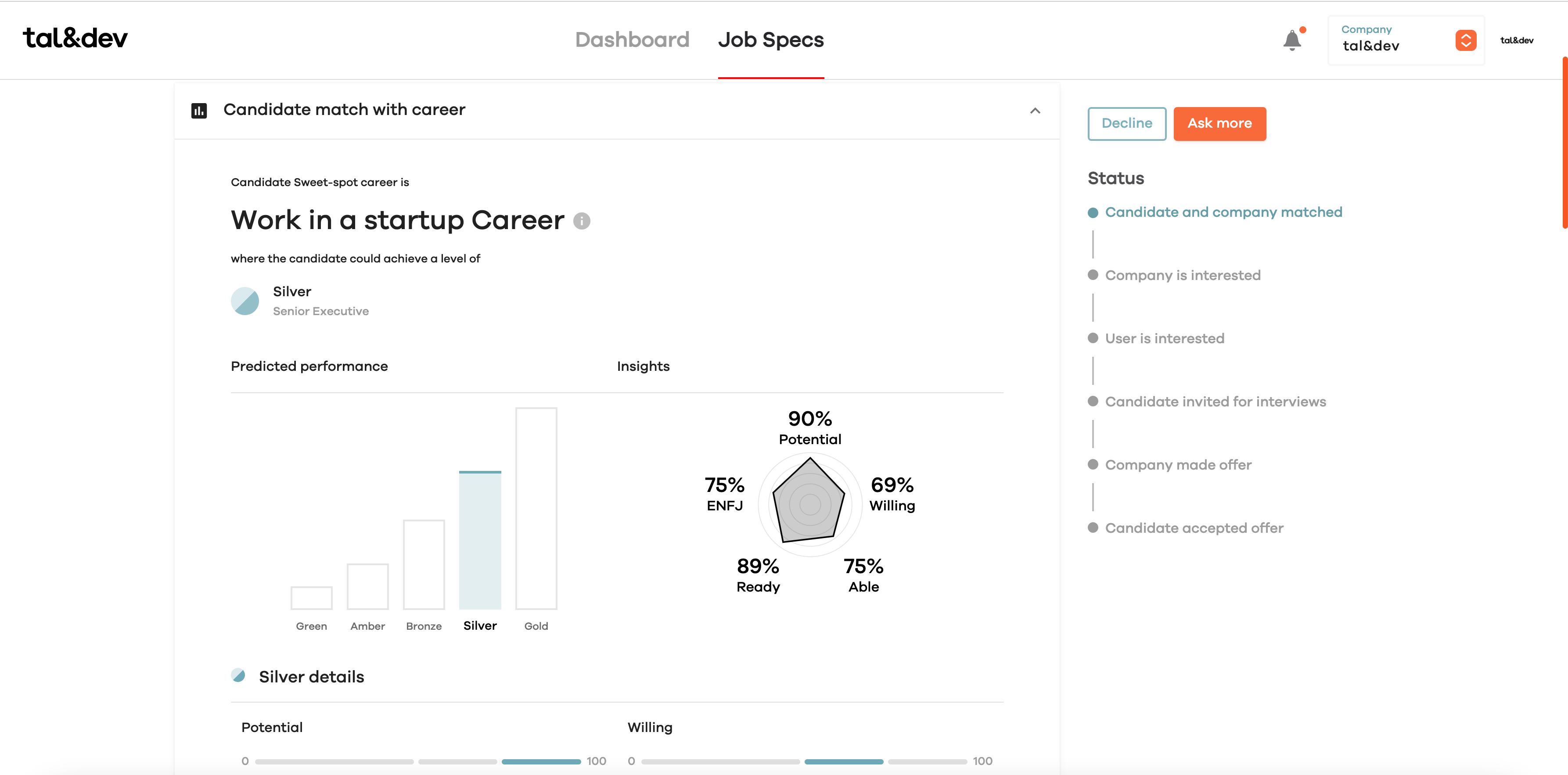 Overview
Talent Acquisition Done Right. A talent acquisition platform that is smarter, faster and cheaper than a headhunter.
Create
Create your new job spec, aligned with your company values. Customize the job opening based on the capabilities, workplace preferences and effort readiness you require.
Match
Discover talent that best matches your specifications. Our algorithms run continuously on your open job to find matches in our talent pool that fit your requirements.
Screen
Review candidates personalized reports, assessment scores and resumes.
Interview
Invite best fitting candidates for interviews with your team. Use the Tal&Dev candidate reports as a guide and forensic tool during your interviews.
Hire
Hire the best fitting talent for your company. You only pay a success fee and are fully reimbursed after six months if the talent is no longer there.