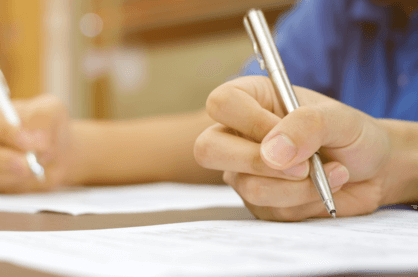 Tal&Dev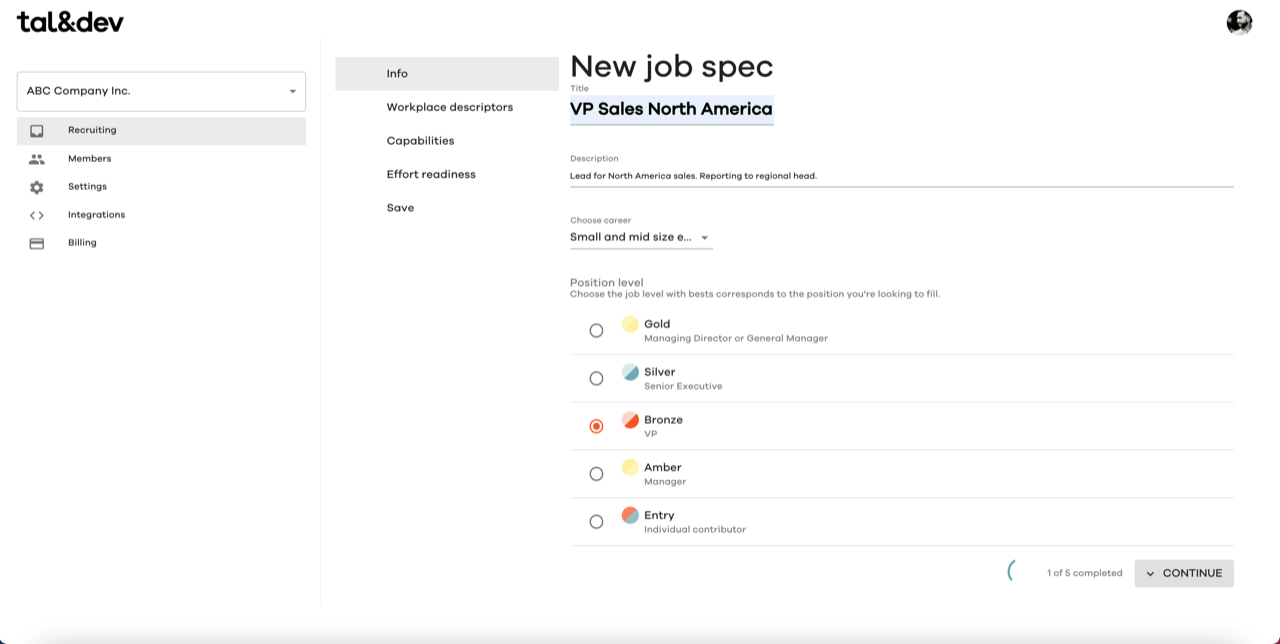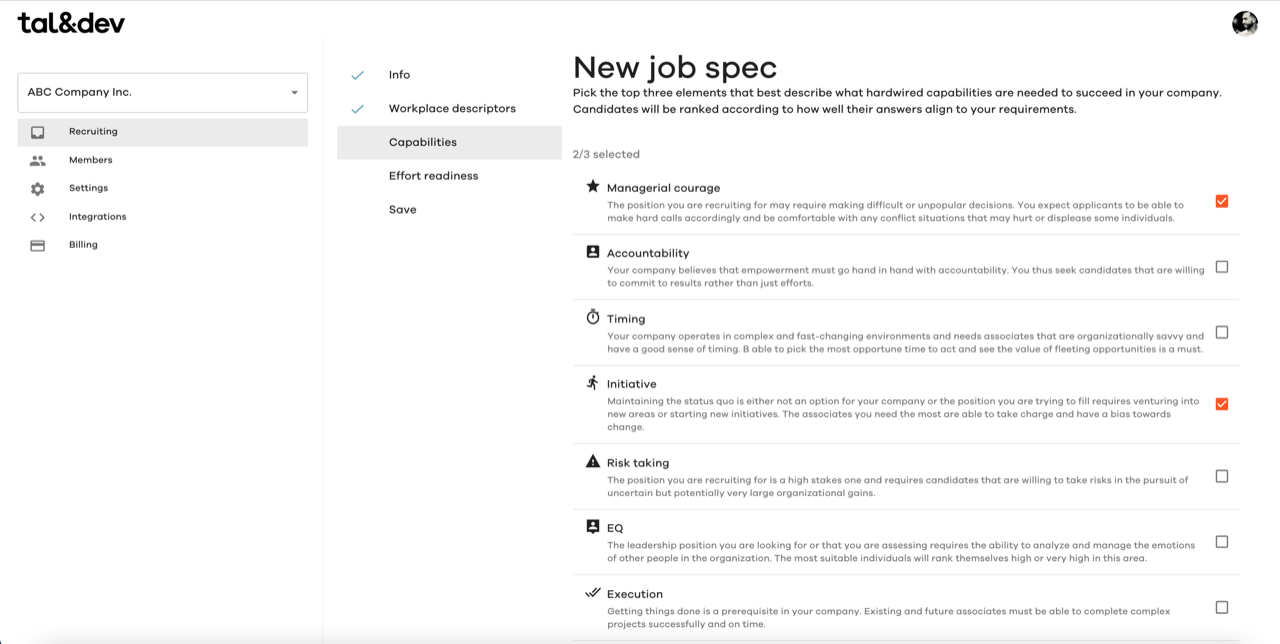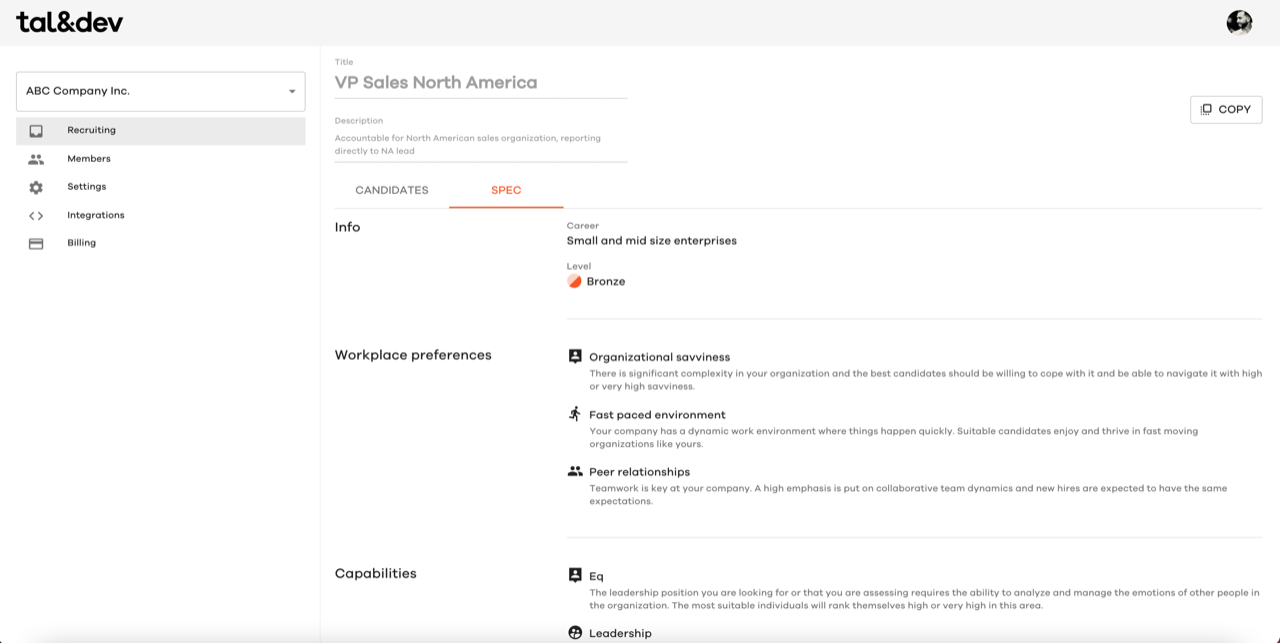 Recruit
Identify the best fitting talents for your company by using our probing assessment to gauge what they are willing, ready, and able to do. Use our interface to then gain interview insights and make a long-term oriented hiring decision.
Develop
Develop internal talent by identifying their top strengths, development needs, and growth opportunities for each individual.
Retain
Leverage our tools and individual insights to engage and retain your talents for the long-term. Learn how to motivate each talent on an individual basis, check in on their engagement, and use our insights to start a constructive dialogue.