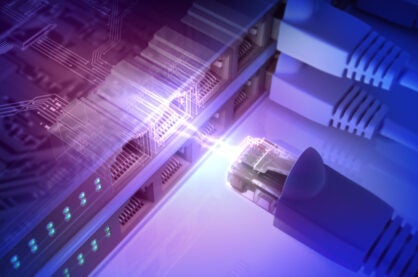 Unified.to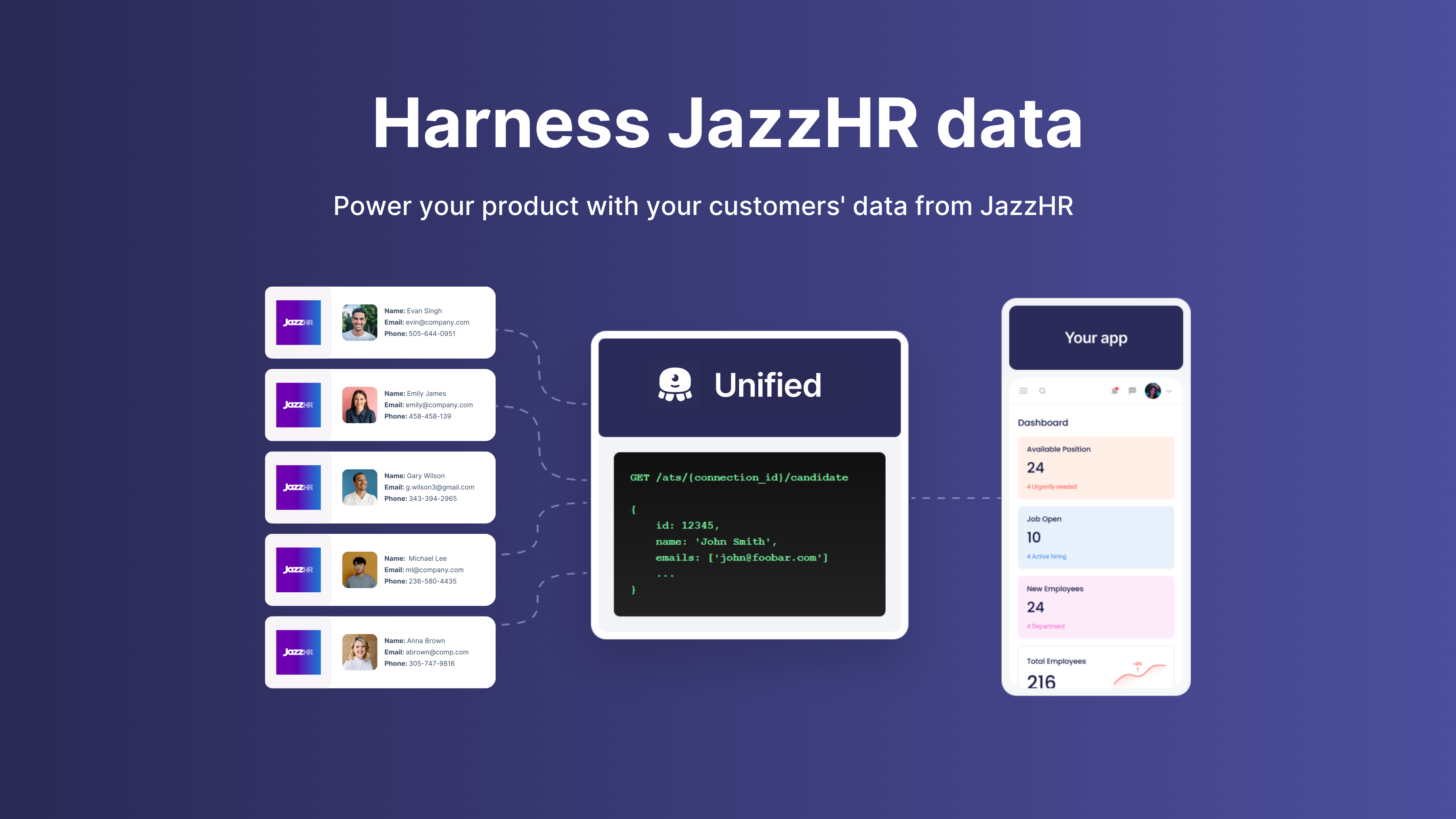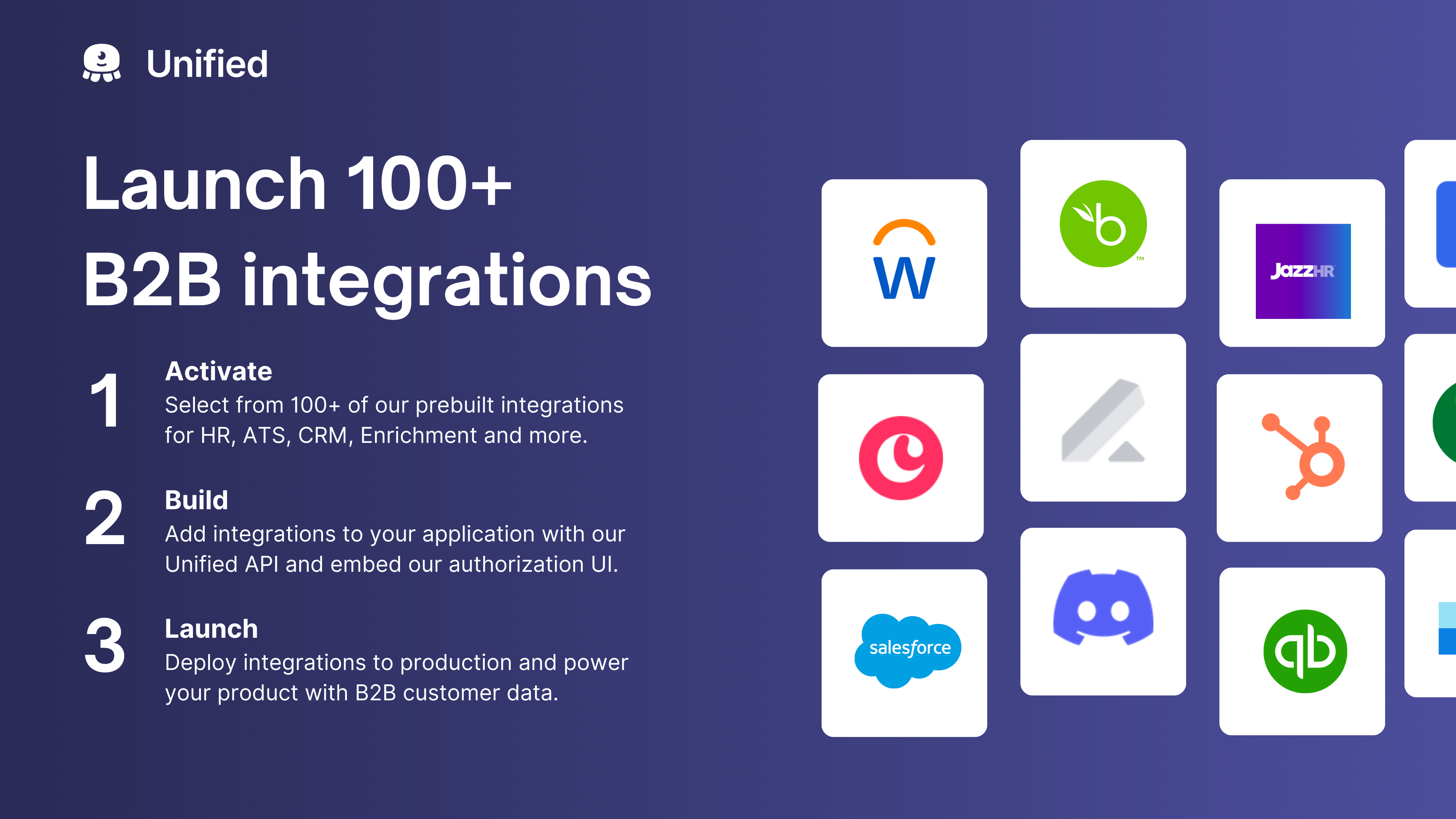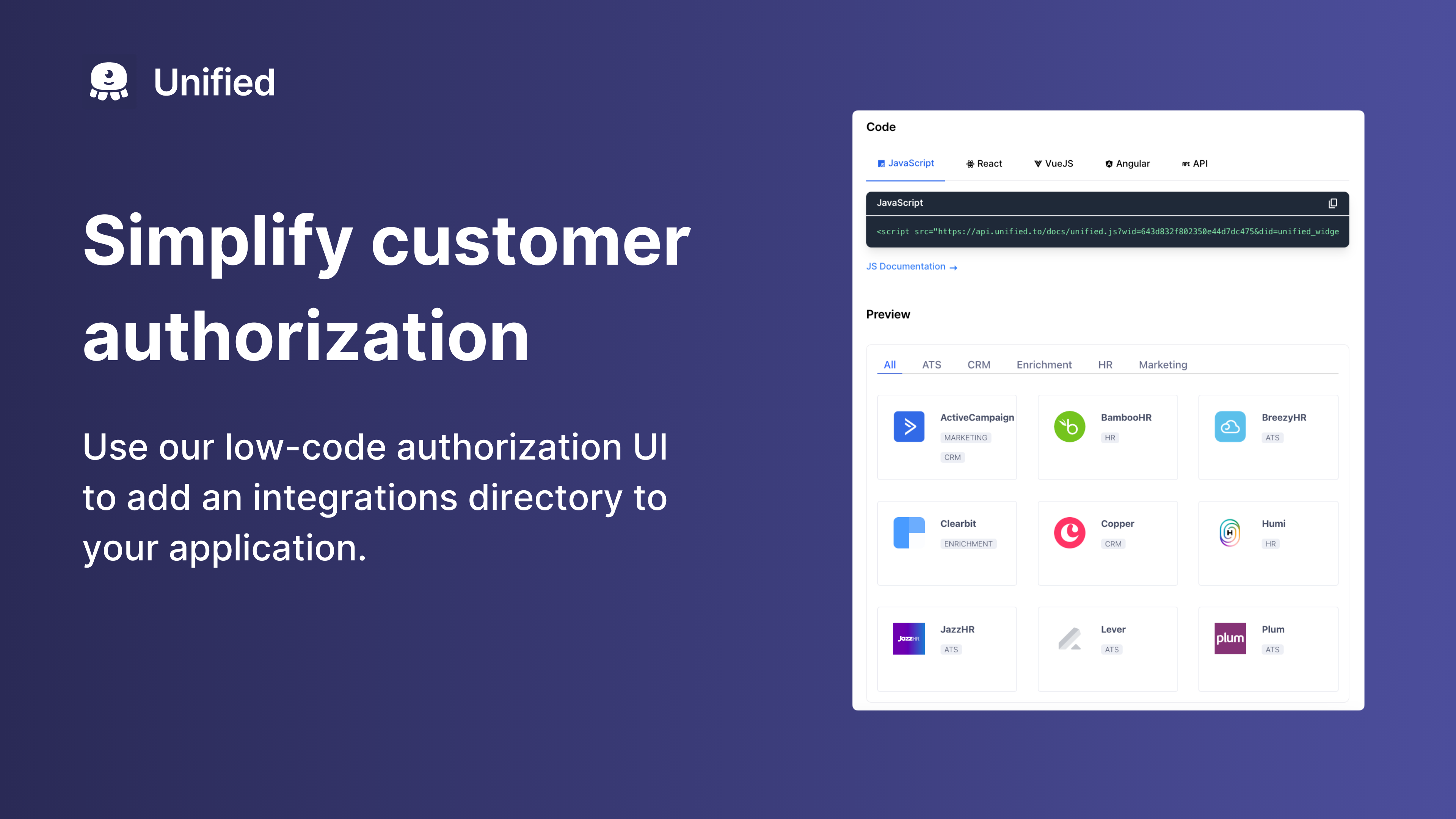 Add a JazzHR integration and 100+ others
Tired of juggling different APIs and complex data models? Easily add a JazzHR integration to your HR product in just hours (instead of months). Read and write data on behalf of your users with JazzHR and other ATS systems through one Unified API and data model. With Unified.to, software teams integrate once to launch multiple integrations.
Simplified User Authorization
Get to launch faster and make it easy for customers to authorize your JazzHR integration. Use Unified.to's low-code authorization UI to embed a branded integrations directory to your product with one line of code.
Developer-first Solution
Unified.to is a complete Unified API platform built for developers: 
Unified API endpoints, data models, webhooks, authorization, and permission scopes

Choose from REST, gRPC, GraphQL, or programming language SDKs.

Add a branded integrations directory to your app with one line of code.

Observability and transparency features for real-time logging.

Detailed and clear documentation for all endpoints and data models.
Harness ATS User Data
Power your product with JazzHR candidate data with our Unified ATS API. 
Fields: id, name, emails, telephones 
Methods: listCandidates, getCandidates, createCandidates 
Need something else? Unified.to is responsive to customer requests and adds new integrations regularly. Pricing is based on usage per API request making it a scalable and cost-effective solution for HR tech companies of all sizes. Get started with 7,500 free API requests.