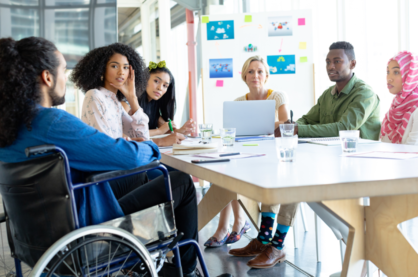 Bryq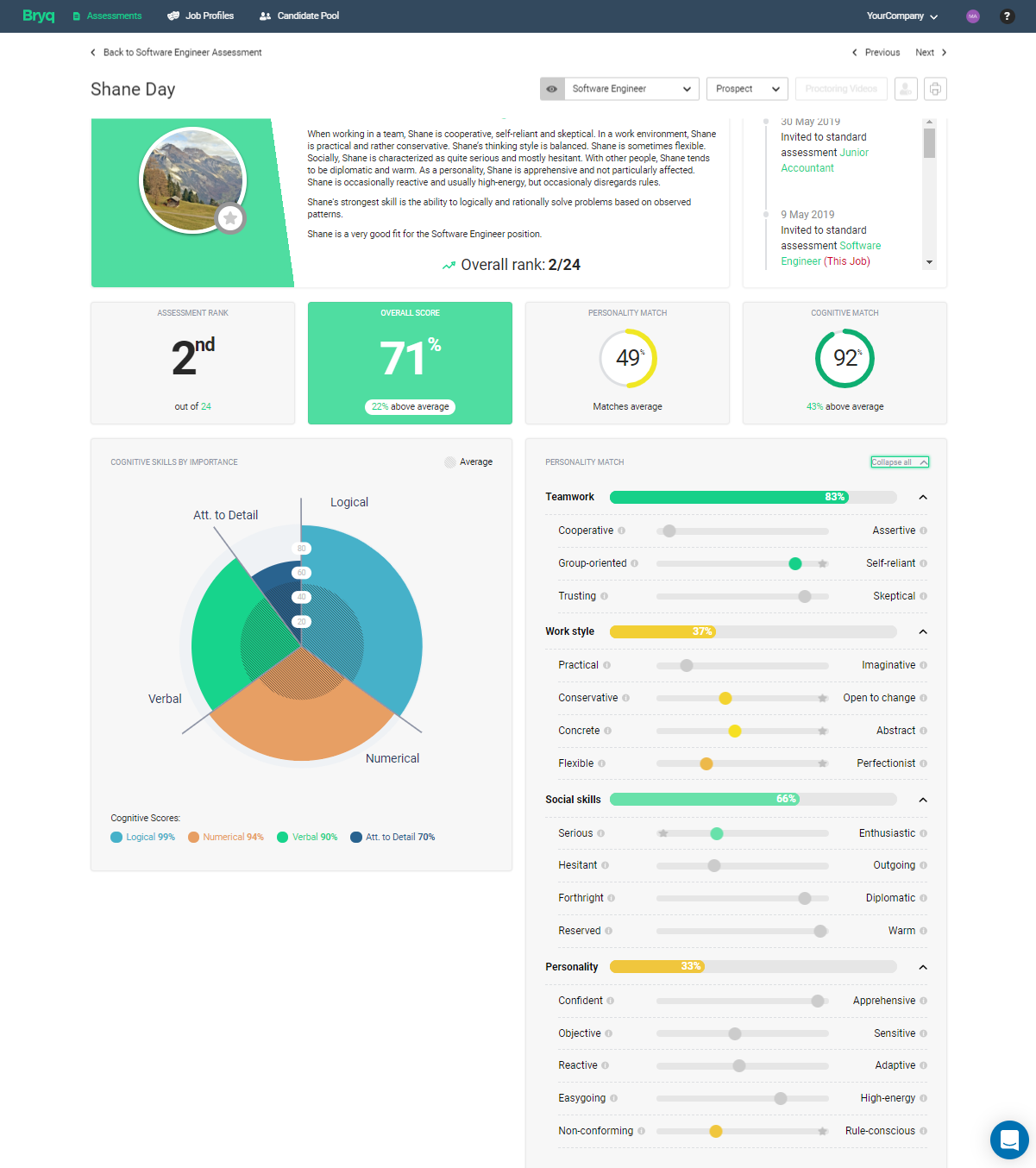 Power-up your recruiting process with bias-free talent matching
Are you looking to improve Diversity & Inclusion in your hiring process, or simply have a hard time finding the talent you need? Resumes and past experience are not good indicators of talent. Save valuable time and find the right talent for the job by screening for cognitive skills and personality traits that match both role and company requirements – without bias. Free 14-day free trial – no credit card required.
Bryq enables you to:
– Screen a high volume of candidates without going through resumes
– Reduce bias in the hiring process by assessing for fit
– Prioritize top matches without overlooking hidden talent
– Match based on fit – clearly see strengths and weaknesses of each candidate
– Reduce time-to-hire by 50%
– Minimize costs associated with bad hires and employee turnover
– Increase employee productivity and satisfaction by placing people in the right role
– Create a standardized screening process across different offices
Assess Candidates
Create a powerful candidate assessment process.
– Engaging 20-minute chatbot-based assessment in a simulated work environment
– Seamless integration with JazzHR
– Measurement of 4 cognitive skills
– Numerical
– Verbal
– Attention to detail
– Logical Reasoning
– Validated personality assessment based on the 16PF framework
– Leadership potential evaluation
– Candidate ranking based on score
– Unlimited candidate testing on all pricing plans
Conduct meaningful interviews
Transform the interview process and find out the things you need to know about the candidate's fit for the job:
– Easy to understand explanatory results
– Guides and sample interview questions to help conduct structured interviews across stages
– Candidate rescoring and matching for different roles
Tailor to your needs
Channel your experience and create the job profiles you need:
– 700+ built-in scientifically predefined job profiles
– Customization capabilities to job and company requirements
– Access to our Customer Success Team to get you up and running fast