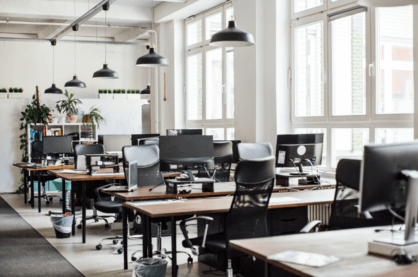 Bryq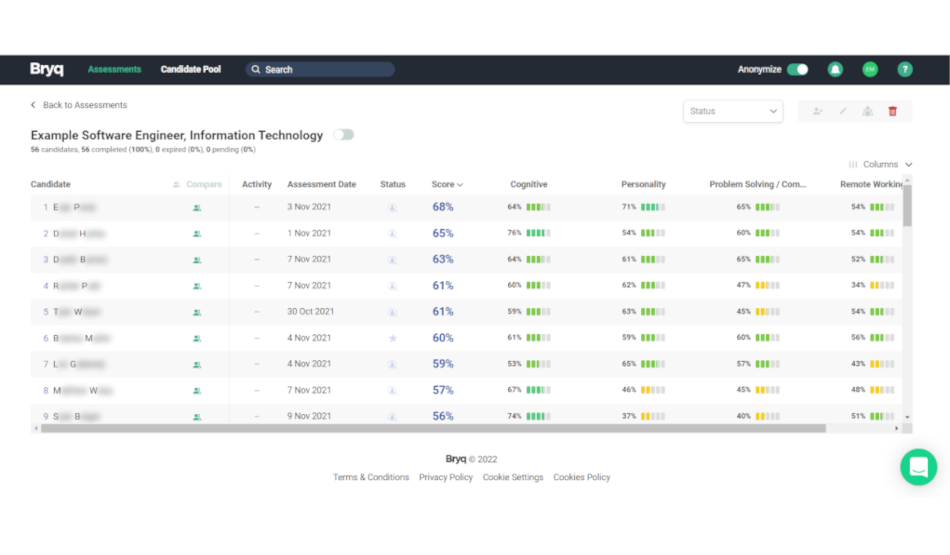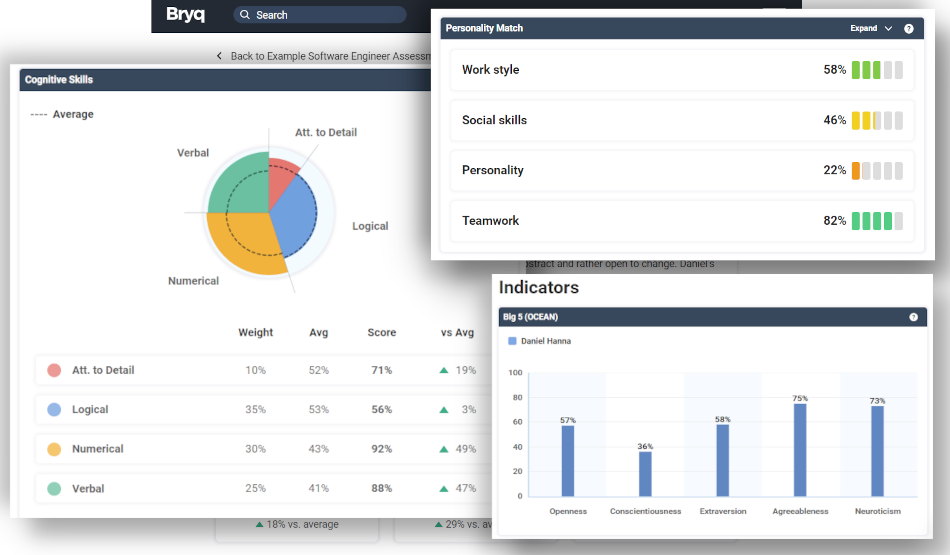 Overview
Bryq provides you with Talent Intelligence that works – eliminating biases, time constraints, and inefficient decisions in a world that's increasingly rejecting subjectivity.
It's the only AI Talent Intelligence platform based on science-backed data. With its Predictive Analytics, based on validated psychometrics, it can help you make better talent management decisions in acquiring, developing, analyzing, and matching talent.
Bryq goes one step further by measuring the Culture of your existing and potential employees, ensuring that you build a strong company that is more than just the sum of its parts.
Features
AI-Powered profile predictor
Scientifically pre-defined job profiles
Blind screening
Candidate comparison
Customization capabilities to job and company requirements
Indicators
Culture Definition
Talent Insights
User-friendly candidate reports
Interview guide
Available in 12+ languages
Benefits
Bryq enables you to:
Screen a high volume of candidates without going through resumes
Reduce bias in the hiring process by assessing for fit
Prioritize top matches without overlooking hidden talent
Match based on fit – clearly see strengths and weaknesses of each candidate
Reduce time-to-hire by 50%
Minimize costs associated with bad hires and employee turnover
Increase employee productivity and satisfaction by placing people in the right role
Create a standardized screening process across different offices
More Benefits
Seamless integration with JazzHR
Unlimited candidate testing on all pricing plans
Access to our Customer Success Team to get you up and running fast