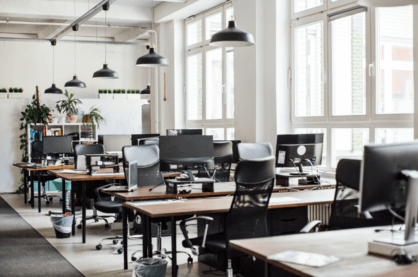 Bryq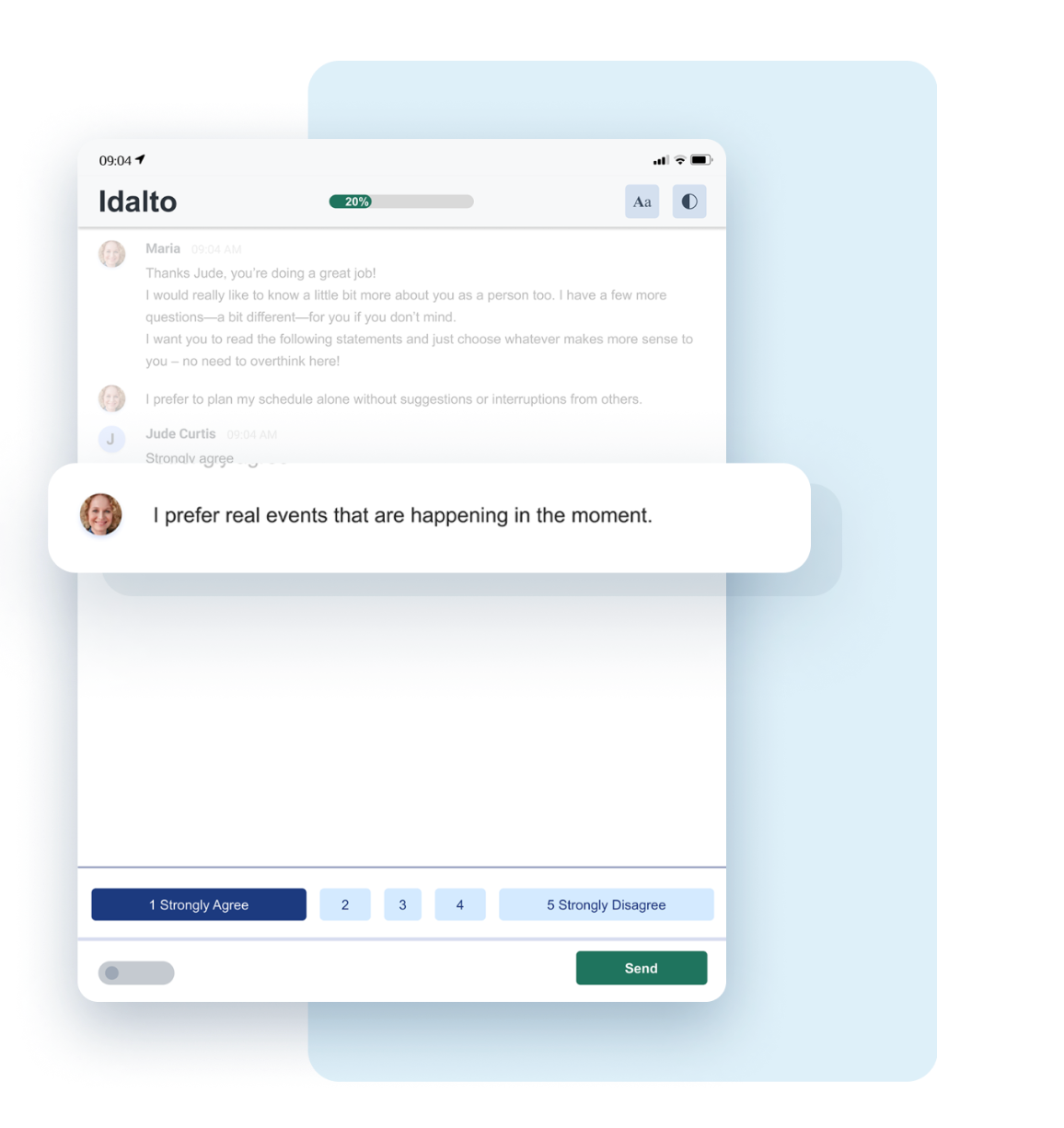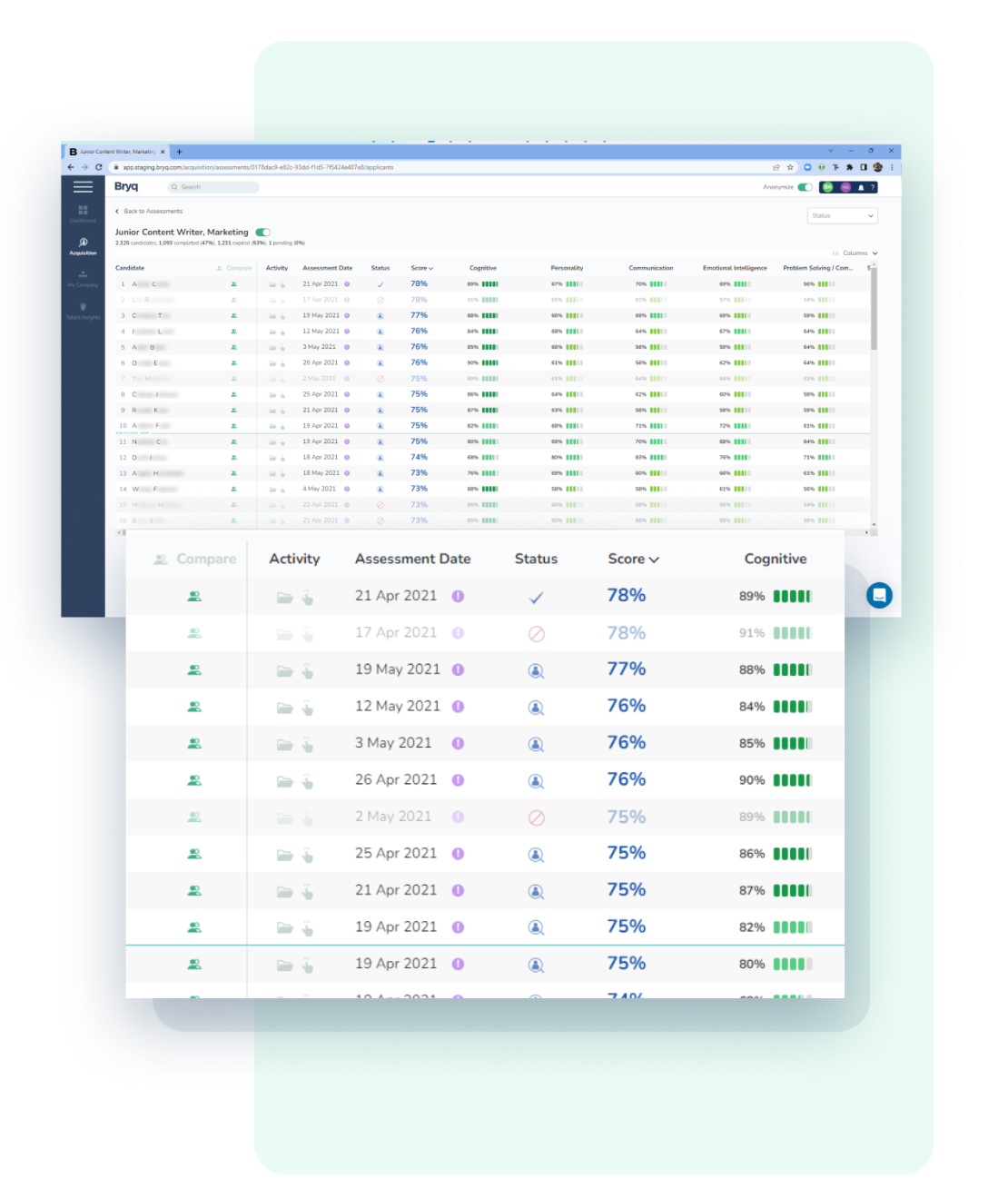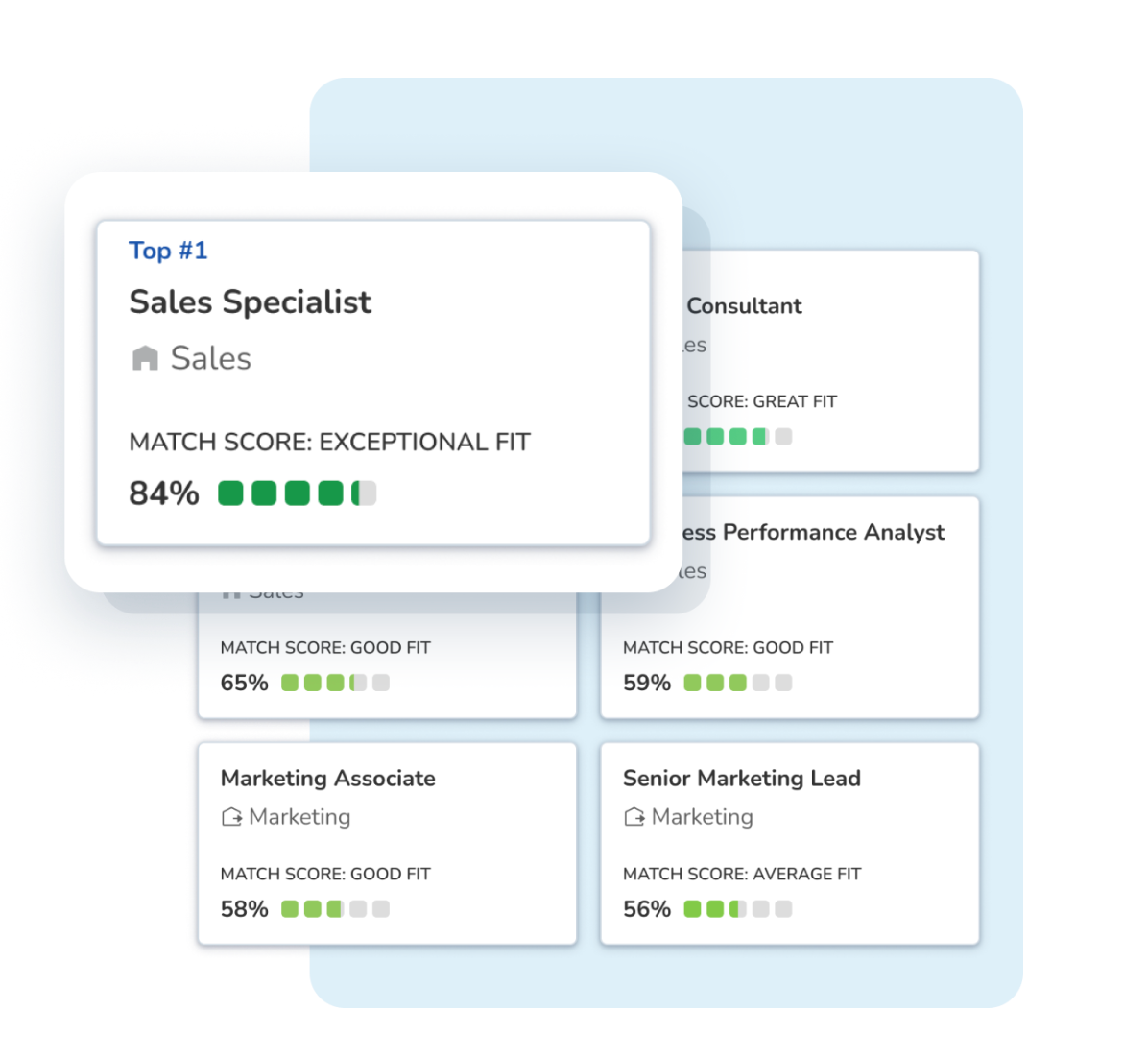 Overview
Bryq is a talent assessment platform that helps organizations hire the right people fast and enable existing talent to realize their full potential. Backed by cutting edge AI technology and I-O psychology, Bryq enables People & Culture professionals, as well as senior executive leaders, to increase employee performance, reduce cost of hiring, manage talent for the long haul and gain visibility of people's needs – and how these match with corporate goals.
Bryq integrates seamlessly with JazzHR and can become an essential part of your recruitment process in just a few clicks. Best of all, Bryq now offers a 14-day free trial so you can experience how the power of JazzHR and Bryq combined unlocks a seamless, efficient and accurate hiring process. You'll be able to use Bryq's innovative platform to evaluate candidate soft skills, personality traits and cognitive abilities – all in one place. No credit card required, no hidden fees and no commitment needed.
Talent Management with Bryq
Make faster, better, data-supported talent management decisions when hiring, growing and retaining talent.
Gather never-before-seen talent insights HR professionals equipped with Bryq can:
Predict candidate job performance using personality and cognitive insights gathered by the Bryq Assessment.
Screen for specific skills like leadership potential or remote work ability with Bryq Indicators. Work with our team to create a set of company-custom indicators unique to your job roles, or utilize those provided by Bryq.
Measure how incoming candidates align to your own Company's Culture, via our customizable Culture Add indicator.
Hire talent, not resumes
Having a hard time finding the talent you need? Maybe it's because you're looking at what people have done, rather than who people are. Ethical AI-assisted Talent Acquisition based on I-O Psychology includes:
Optimized Role Profiles analyzes the traits that make top performers successful in their jobs and sets these qualities as the job role benchmark.
Candidate Results allows HR professionals can explore candidate results together at a glance. Connect your ATS and this information seamlessly appears once the Bryq assessment is sent to applicants and marked as complete.
Performance Predictions are easy and comprehensible thanks to the Bryq Score. The higher the Bryq score – the more likely a candidate is to succeed within the respective role.
Unlimited Assessments that not only save you time but also boost Diversity, Equity and Inclusion in your hiring.
Side-by-side Comparisons allow HR professionals to cross-compare and review selected candidates' scores, strengths, and weaknesses in detail.
Blind-Screening Anonymity blurs personally identifiable information and increases objectivity by combatting subjective feelings of bias or favoritism.
Structured Interviews keep this phase of the hiring process objective and fair by providing a set of predetermined questions to ask each candidate regarding their specific strengths and weaknesses.
Placing talent within the perfect role
Whether you're looking to promote an employee or want to see whether an employee might be suited for a better role, Bryq reduces time to hire and enables internal mobility with the following features:
External Talent Matching provides recruiters with recommendations for up to 6 vacant roles a given candidate is deemed a good fit for.
Internal Talent Matching takes current employees and recommends vacant roles within your organization they would succeed in, based on their potential, skills, and work competencies.
Provider Video
Provider Literature