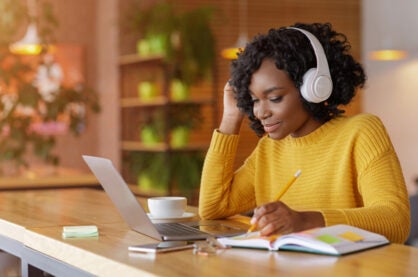 EasyLlama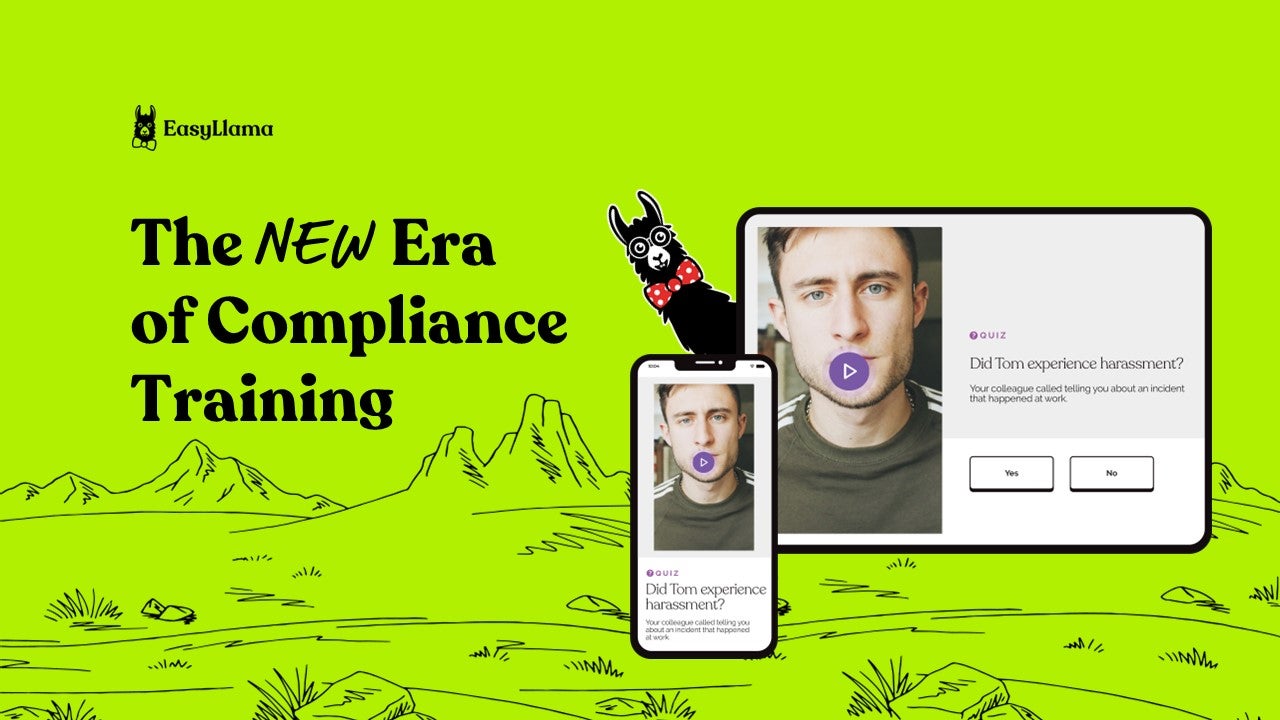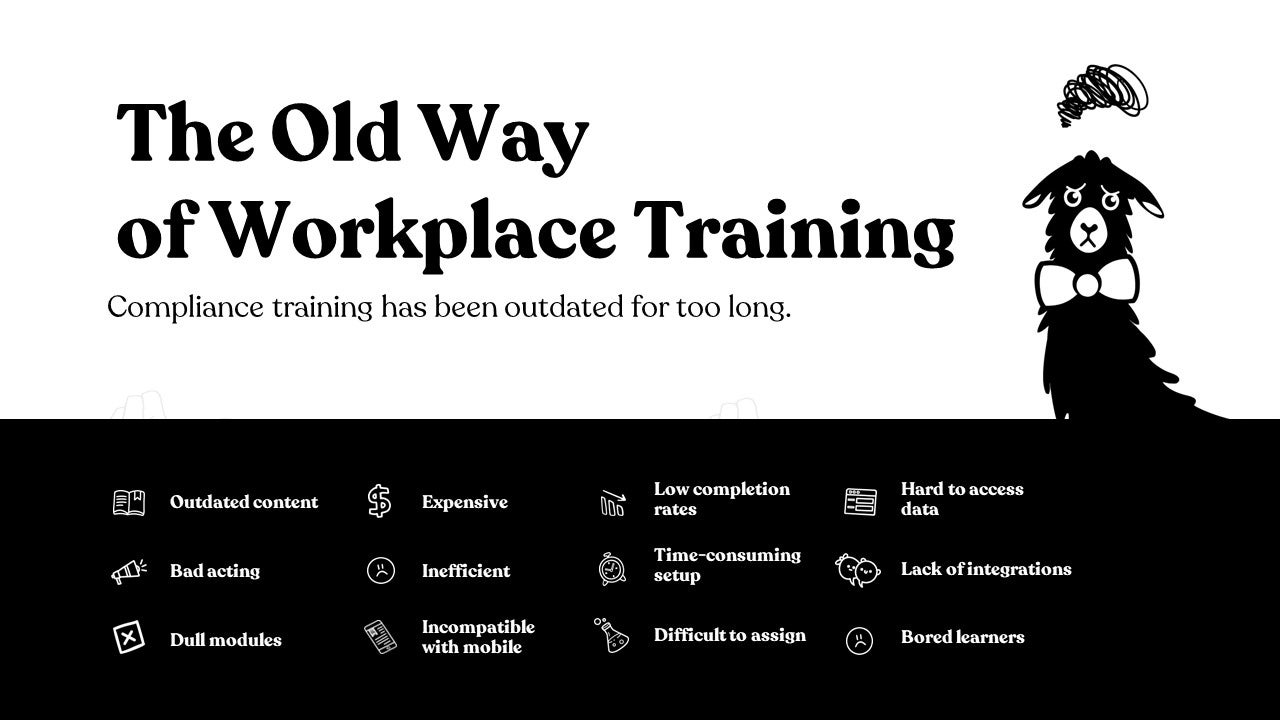 Workplace Training Reimagined: The EasyLlama Difference
EasyLlama is shaking up the status quo with training courses inspired by the content-consumption habits of modern learners. Our best-in-class, interactive, and engaging courses are customized to your industry, making them relevant to your employees and helping to promote a positive culture, free from harassment and discrimination.
Federal Sexual Harassment Training Requirements
EasyLlama's engaging and effective training meets and exceeds all the latest EEOC and state-mandated training requirements while providing engaging bite-sized episodes and real-life scenarios that people can relate to.
Features For HR Teams
We give your team their time back. By eliminating the need for repetitive manual data entry, you can not only save costs, but use that time to focus on other priorities while EasyLlama runs in the background.
Integrate With Your Favorite Tools
We fit seamlessly into your existing workflow by making it easy to integrate with your favorite Human Resource Information Systems (HRIS). No code required.